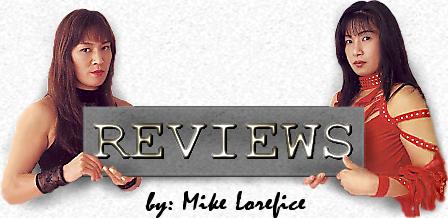 Strikeforce San Jose: Diaz vs. Noons II 10/9/10 San Jose, CA HP Pavilion
Tyron Woodley vs. Andre Galvao R1 1:48. Woodley was catching Galvao with the left hand, so Galvao began doing the Brazilian fire drill hoping Tyron would jump on top of him so he could use his BJJ. Galvao wobbled to his feet after Woodley rejected the idea of ground fighting, and dove for a takedown, but Woodley stuffed it and mostly missed his punches until the ref stopped it because Galvao was too damaged from Woodley's earlier standing strikes.
Womens Bantamweight Championship: Sarah Kaufman vs. Marloes Coenen R3 1:59. A disappointing fight where you felt no one was really winning until it ended. You figured it would be Kaufman's power vs. Coenen's reach and superior kicking ability in standup, but really they just felt each other out for a long time, and settled into a clinching game both perpetuated despite neither having any success from the position. Coenen was the more active and accurate striker, though her numbers looked much better on paper than in actuality. Coenen got it to the ground twice, but Kaufman showed some great reflexes in immediately reversing to seize top control. Coenen's immediate armbar failed the first time, but the second time, she waited Sarah out. Kaufman postured up and threw aggressively from the top, though most were blocked in my opinion, and Coenen pounced on the opening for the armbar. Coenen was so quick that she seemingly dislocated Kaufman's shoulder before the ref could break it up. Apart from these couple flashes on the ground, it was pretty dull, though I was glad Kaufman was able to incorporate a lot more kicks into her game than against Shayna Baszler at Strikeforce Challengers: Villasenor vs. Cyborg 6/19/09 despite Marloes being an actual quality standup fighter. Below average match.
Josh Thomson vs. JZ Cavalcante 3R. It's hard to say just what happened to Calvan. He went from being the dominant fighter in HERO's, winning the two middleweight tournaments he participated in at HERO's 7 10/9/06 & HERO's 10 9/17/07 before they folded, to being a guy who only lost or got no contests for illegal moves. Injuries and surgeries obviously played a big part, but he looked healthy and was in good form here. In this case, Calvan just ran into one of the more underrated fighters in the sport, perhaps someone who will never get that signature win to reach Hall of Fame type status, but someone who beats everyone they should beat and occasionally loses a decision to another great fighter. This was a very close fight with two rounds being obvious to score. Thomson tripped JZ up in round 2 after JZ spent half the round trying to muscle him down and controlled, nearly having another arm triangle. JZ scored the takedown early in round 3, but fought with no sense of urgency. He postured up for a flurry once, but for the most part was content to lock down Thomson's hips, as if he was even coming into the round and now could just run out the clock. The best round was the first with JZ landing a big right that wobbled The Punk then locking an arm-in guillotine when Thomson dropped down for the takedown. Thomson took the top when he popped his head out and passed into an arm triangle when JZ's triangle failed. Thomson likely would have finished the fight if he had more time, as it was a deep squeeze and Calvan appeared woozy when Thomson was forced to release, so I felt a strong potential finish was worth more than the big punch and lengthy failed submission attempt. Thomson won a unanimous decision, but please fire the judge who gave him the 2nd round! Above average match.
Strikeforce Welterweight Championship: Nick Diaz vs. K.J. Noons 5R. These are probably the two best boxers in the sport, Diaz with his reach, volume, and pace and Noons with his power and experience, including an 11-2 record as a pro, a career that has run concurrent with his MMA career, and a 12-3 record in kickboxing prior to that. Logic would dictate that Diaz fight accountant MMA, doing everything he could to just smother Noons on the canvas for 5 rounds, but although wrestling is the weakest part of his game, his few takedown attempts were more about accepting the challenge of proving he was really the better boxer. Diaz had something to prove after Noons beat him via doctor stop from blood in their previous meeting at EliteXC: Renegade 11/10/07, and thus gave the fans what they wanted to see, a very close, extremely high level boxing match.
It was an interesting fight because it felt like Diaz was winning the rounds, but the overall numbers don't really bear out his success given Noons landed 116 more strikes, connected at 51% to 44%, and there's no question that Noons is the more powerful puncher. However, Diaz did a better job of fighting on his own terms, and had success at the right times. Only in the 2nd round was Noons able to successfully crowd Diaz. In the first and third, Diaz used his 4 inch reach advantage to keep KJ on the outside, and from the 3rd round onward Diaz would close the distance on his own terms. Noons had the hand speed, but Diaz kept him far enough away that he was able to avoid his head punches, and Diaz has the cardio to keep his faking and feinting up all night where Noons was clearly losing just a little with each round.
Diaz stunned Noons 90 seconds into the fight with a right hand counter to open up what wasn't actually scored as a takedown into what was scored as a dominant position, but this was the only ground fighting of the contest. Noons did a great job of working the body all night, but it was in round 2 that he was at his best because he was consistently closing the distance. Diaz volume and accuracy were way down with Noons getting inside his jab, but Diaz took a step back and did a better job of moving his head in round 3, landing the left jab and avoiding Noons counters. I gave Diaz the first and third, but Noons was winning most of the 4th, landing the more damaging shots. The key to the fight was Diaz landing a big clinch knee then a left cross in the last minute of the 4th. Though Diaz didn't do a good job of following up. Noons was clearly hurt and just ran the rest of the round, shifting what would have evened the fight to Noons needing a decisive 5th round to take the title. Noons didn't have anything extra left to give, and although he attacked hard the entire closer, Diaz confidence was soaring and he was making Noons look bad by avoiding everything. Diaz wasn't really attacking though, so in absence of those 10 precious jabs you that make Floyd Mayweather a legend, I gave Noons the round on aggression and basically trying to make the fight. This was presumably the 1 round that a judge scored even, which may have been more logical, with the other judges splitting between giving Diaz 3 or 4 rounds. Good match.
BACK TO QUEBRADA REVIEWS


* MMA Review Copyright 2013 Quebrada *