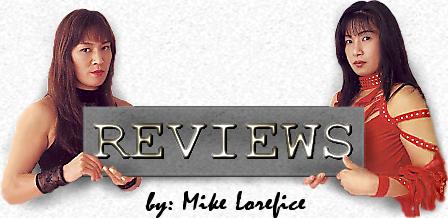 K-1 HERO'S 2007
~Middlekyu Sekai Saikyo Oja Kettei Tournament Kesshosen~
(Middleweight World's Strongest Champion Decision Tournament Finals)
9/17/07 Kanagawa Yokohama Arena
Kazushi Sakuraba vs. Katsuyori Shibata R1 6:20. Sakuraba got the takedown and worked for the pass, maneuvering to side mount and waiting patiently for the submission before pounding Shibata to open it up. After several nasty punches, Sakuraba tried the arm bar. Shibata turned to his side and was able to block it with a headscissors, but never improved position so Sakuraba broke free and made him submit. Switching to Hero's is going to greatly extend Sakuraba's career as the "big" fights are often against fellow pro wrestling alumni who are less experienced or further removed from their shooting days rather than Cro Cops and Axe Murderers. The win set Sakuraba up to face Masakatsu Funaki in Funaki's first fight since Colosseum 2000.
Melvin Manhoef vs. Fabio Silva R1 1:00. Silva kneed Manhoef low early on, but even that didn't slow Manhoef. Manhoef rocked him with a left/right hook combo then flurried on the ground with hammerfists for the stoppage.
Minowaman vs. Kevin Casey R2 0:42. Casey, a debuting Rickson Gracie student has a football background. He drives well with his legs, working the clinch similar to taking on the opposing blocker. Casey was more aggressive on the inside, throwing knees and working for the takedown. Minowaman initially tried for the takedown, but Casey shifted his weight and leveraged his way on top. Casey had a few more takedowns, but couldn't keep Minowa on the ground. One time he did have back mount and was looking for the rear naked choke, but apparently not quickly or aggressively enough as the ref stood them up. After doing next to nothing in R1, Minowa engaged in a wild exchange after Casey drove him into the corner and landed a punch at the start of R2. During the flurry, Minowa dropped Casey with a right hook and flurried for the stoppage. Poor match.
Bibiano Fernandes vs. Norifumi "KID" Yamamoto 3R. Fernandez was a tough opponent for Yamamoto, as he ran from his standup when he wasn't prepared to attack then came in with punches and/or shot. Fernandez gave up the low kick to defend the punch, but still Yamamoto was only landing sporadic single blows. The ref screwed Fernandez on a reset, as he wouldn't give him the side position with head control he had in the ropes, instead giving him only the hand under Yamamoto's right leg, which allowed KID to stand up immediately. Fernandes took Yamamoto right back down and had an arm bar, but Yamamoto got to his knees and punched his way out. After another lengthy position dispute which saw 4 officials in the ring they simply agreed to restart them on their feet. Fernandes landed a good overhand right, but was slammed when he charged to follow up. After early success, Yamamoto began stopping the takedown, which largely eliminated Fernandes' offense, allowing him to control the second half of the fight. Fernandes didn't get beat up, but he needed to submit Yamamoto and that wasn't going to happen in standup. Yamamoto won a unanimous decision. Pretty good match.
Middlekyu Sekai Oja Kettei Tournament Junkesshosen (Middleweight World Champion Decision Tournament Semifinal): J.Z. Calvan vs. Vitor Ribeiro R1 0:35. Calvan got a bye into the semifinals for winning last year's tournament. This was practically a second bye as Ribeiro did nothing. You know you are in trouble when you back your opponent into the ropes only to have them essentially push you down. Calvan then leaned over Ribeiro clobbering him several times for the stoppage.
Middlekyu Sekai Oja Kettei Tournament Junkesshosen: Caol Uno vs. Andre Dida 2R. Tough matchup for Uno as Dida is the superior striker and he's difficult to get and keep down. Dida hurt Uno early with a right uppercut then jumping knee as he was trying to scramble away. Uno went into desperation shooting mode, but Dida was keeping him away with his left hand while punching with his right just as he did to Artur Oumakhanovf in the quarterfinal. Uno was smart enough to relent, simply laying on his back hoping to get guard, but Dida refused to follow him. The break allowed the doctor to check Uno's bloody nose, a reprieve that cleared some of the cobwebs. Uno wasn't offensive for the rest of the round, but he did put the pressure on Dida trying for the takedown then stalking him in standup. Dida looked to counter punch, but Uno was moving forward without actually throwing anything, so the middle portion of the fight stalled with neither willing to risk engaging. The match got good again midway through R2 with Uno ducking a right hook and working for the takedown. After several leverage changes, Dida came down on top, momentarily having mount, but Uno slipped around his back and established control in Dida's half guard. After a restart Uno tried to take back mount, but Dida stood up and taunted him to engage in standup. Dida was aggressive now, opening up a cut above Uno's right eye. Uno took Dida down into side mount, but time expired before he could try a submission. Uno did what he could, but couldn't get enough offense in to warrant another round. Good match.
Middlekyu Sekai Oja Kettei Tournament Kesshosen: J.Z. Calvan vs. Andre Dida R1 4:48. Dida wanted to duke it out, so Calvan took him down. He worked for an arm triangle choke, but when it wasn't there he arm barred him for the win.
BACK TO QUEBRADA REVIEWS


* MMA Review Copyright 2008 Quebrada *