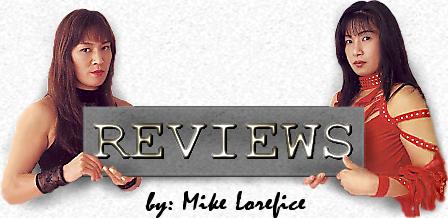 WEC 38 1/25/09 San Diego, CA San Diego Sports Arena
Jose Aldo vs. Rolando Perez R1 4:15. Brief but spectacular contest. Jose Aldo may be the most dynamic striker in MMA today. He's got an incredible combination of speed and explosion that allows him to close the distance and land flashy but punishing blows. He's the sort of fighter that can simply dart in and crunch his opponent with a jumping knee, or drill them in the breadbasket with the spinning savate. When he's merely biding his time, he crunches your legs with low kicks to open up his high kicks or head punches. Perez actually did a good job of standing up to Aldo, answering with high level punch combos. Aldo was just too athletic for Perez to neutralize for any length of time, with Aldo soon KO'ing him with a knee when Perez stepped in for a risky body jab. Good match.
Danillo Villefort vs. Mike Campbell R1 3:53. Fast paced bout with ex-powerlifter Campbell looking strong in boxing and takedowns, but being at a big disadvantage against the jiu-jitsu standout even when Villefort was on his back. Villefort showed slick submissions, and once he was able to use his judo to take the top you figured it wouldn't take long. I was surprised Villefort wound up punching Campbell out, but a lot of times it's easier to just bludgeon the opponent from rear mount because they put all their energy into defending the rear naked choke. Not as good as Aldo's match, but also an exciting short fight.
Scott Jorgensen vs. Frank Gomez R1 1:09. The whole fight was Jorgensen squeezing Gomez's neck until Gomez succumbed to the guillotine.
Urijah Faber vs. Jens Pulver R1 1:34. I figured Faber would win again, but after a 5 round match of the year candidate at WEC 34 6/1/08, I was counting on a competitive fight. Instead, we got a strong most disappointing match of the year candidate. Jens Pulver has really spit the bit in his last two fights, losing to Leonard Garcia in 1:12 at WEC 36 11/5/08 and now this disappointment, though I don't want to rail on him too badly, as with the birth of his child and especially the death of his close friend, MMA fighter Justin Levens, he probably should have just postponed. Pulver tried to address his big problems from the first fight, that Faber dictated the pace and kept him on the defensive, but it's just really difficult to succeed when you are getting in Faber's face. Faber is just so quick and has so many attacks that you don't see anywhere else, that Pulver was essentially just putting himself in the line of fire. Faber has mostly worked on his left hand since their last fight because he broke his right and couldn't use it. He took all the wind out of Pulver with a big left body hook and kept attacking with his hands until Pulver dropped to his knees, allowing Faber to guillotine him for the win.
WEC Lightweight Championship Match: Jamie Varner vs. Donald Cerrone R5 3:10. These are arguably the top two standup fighters in the division, having both recently shown how overrated Rob McCullough is. Varner is the better boxer, but Cerrone had a lengthy career in Muay Thai, and the one dimensional art is simply no match for the full body attack. Cerrone used his Muay Thai to control the distance, forcing Jamie to lung or charge. Cerrone's problem is his takedown defense was pretty shabby. Varner essentially just came down the middle every time he attacked, and while Cerrone regularly adjusted to that to stop Varner's punch combos, he never seemed to figure out how to avoid the takedown. On the mat, Varner's striking was fierce, mixing punches with brutal elbows. Halfway through the fight, Varner's ground and pound had swollen both of Cerrone's eyes to the point he was seeing double and had to squint to even see that. The pace was rabid in the first few rounds, but injuries also slowed Varner in the second half, as he broke his hand. Varner was winning most of the rounds because, while Cerrone won the standup with countless roundhouse kicks, on the ground he was no threat. He kept Varner from passing guard, but it didn't much matter because Varner was reigning down on him all night. Cerrone would always escape, which was doubly impressive considering he mostly seemed to be laying on his back until he exploded out. Varner was well on his way to defending his title when controversy struck, as a standing Cerrone kneed Varner while he was still down. Cerrone was probably thinking he was defending a takedown attempt, but despite appearing to be a grazing blow it must have caught the temple, as Varner couldn't see from his right eye so they stopped the fight. I figured Cerrone would be disqualified, but since no one thought it was an intentional infraction they went to the scorecards, where Varner won a split decision. I sided with the two judges who had it 49-46, but it was more interesting and competitive than that score would lead one to believe. Varner was really disgusted and embarrassed with his performance and the fact he couldn't complete the fight, so we'll undoubtedly get a rematch. Good match.
BACK TO QUEBRADA REVIEWS


* MMA Review Copyright 2009 Quebrada *