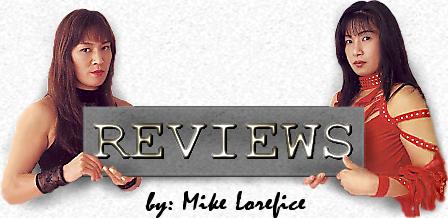 WEC 34 6/1/08 Sacramento, CA Arco Arena
One day after EliteXC did their best job of turning the mainstream off to MMA, showing it to be Shootboxing ruined by pro wrestling booking, WEC put on the kind of show that could actually create MMA fans. Delivering all the action anyone could ask for while displaying the highest level of skill, the two main matches gave did nothing less than show the world why MMA is the best sport. The lighter fighters put forth the best proof of why they are far more entertaining and exciting than the bloated punchers we are supposed to be interested in, with both the bantomweight and featherweight title fights ranking among the best MMA matches of the year.
Rob McCullough vs. Kenneth Alexander 3R. Frank Mir is normally the best color commentator in the sport by a wide margin, but he was annoying me for the first time as he decided McCullough, who they need to rebound from his upset loss to Jamie Varner at WEC 32, was in top form before he even began fighting. To make things worse, Mir did little to downplay this assessment as it became apparent the shadow of Rob McCullough was in the ring. McCullough was looking at least as bad as the broken Andrei Arlovsky, so scared of being taken down he was pussyfooting around all night rather than unleashing his feared striking. The style clash made this a poor fight, as wrestler Alexander wanted the takedown, but striker McCullough wanted standup. McCullough would move forward, prompting Alexander to retreat or disengage. Alexander would look to shoot, putting McCullough into the mode of counter puncher who never actually throws a counter. It was just terrible. Other than McCullough's deadly low blow, the most damage was to their egos, inflicted by the fans who were regularly booing this inactive stalemate. At one point during the third round, at least ¾ of the arena seemed to be yelling "Fight! Fight! Fight!" McCullough won a split decision, but to me this was a both deserve to lose, so I'd call it a draw. The old McCullough that actually threw would have taken this guy in a round, but while his great takedown defense was still in fine form, I'm not giving the fight to a striker who refuses to pull the trigger based on taking more steps toward his opponent. Alexander actually had more takedowns than I can remember McCullough surrendering, but they were completely worthless, as he wasn't able to advance position, land a blow, or attempt a submission. Poor match.
Mark Munoz vs. Chuck Grigsby R1 4:15. Munoz was an All American wrestler, but a 6'6" light heavyweight with an 82 inch reach that wants to strike should be able to give him trouble with a jab. Grigsby kept Munoz at bay for a few minutes, but wasn't really landing, and once Munoz got him down it was a matter of time because Grigsby's height began to work against his chances of scrambling to his feet. Munoz wasn't comfortable in Grigsby's guard, and was begging to be triangled, but once Grigsby tried he slipped out and began to use an overhand right guard pass, which he kept going back to as it was his only effective offense. Grigsby kept letting Munoz back out anyway, I guess hoping he could stand up himself, but was repeatedly caught with the same punch. Finally, Grigsby tried for a kneebar after taking the overhand right, but Munoz pounded him out. Below average match.
Donald Cerrone vs. Danny Castillo R1 0:30. Cerrone did an excellent job of fighting from the bottom, earning the quick armbar submission.
WEC Bantomweight Championship: Miguel Torres vs. Yoshihiro Maeda 3R. A hell of a fight. 3 rounds of fast, furious, and wild action that was impossible to score because the advantage seemed to change every 10 seconds. Pancrase veteran Maeda isn't as good a technical striker as Torres, who also had an 8-inch reach advantage, but he's sly and unorthodox enough to take a while to figure out, busting Torres' nose open in the first. There was a lot of gamesmanship with Maeda regularly posturing, holding his hands at his cup to entice Torres in, while Torres showed nothing but a disaffected stone cold stare. Torres unintentionally did a Yusuke Fujimoto imitation, slipping twice in the first minute as Maeda closed the distance well when Torres threw, leading to early takedowns/guard pulls but Torres had an omoplata attempt. Torres landed several excellent kicks and knees, resulting in Maeda preferring the ground as the fight progressed. Maeda had a straight toe hold, so Torres countered with one of his own while dropping heels on Maeda. The crowd loved this, and a subsequent big pop showed they immediately recognized Torres' triangle attempt. Maeda gave up mount to escape the guillotine, but was able to hang on for the bell. Maeda's right eye was swelling in round 3 from Torres' crisp left jabs, so Torres was mostly attacking from the left side, though a big right was what virtually closed the eye. Maeda's conditioning was affecting him as well, as the two lightning rounds began to slow him, while Torres was unaffected. Maeda got a takedown, but Torres threw so many punches in between submission attempts that Maeda was never able to take advantage of the top. Torres clearly won the third, and with Maeda's eye completely closed the doctor made a good call in stopping it before the 4th. An even better match than Faber vs. Pulver. Great match.
WEC Featherweight Championship: Urijah Faber vs. Jens Pulver 5R. The main thing you are looking for when arguably the two best fighters in a division finally meet is that they bring out the best in each other. In pushing each other to the max, we see what they can come up with when they are forced to dig down deep, we see what both are really made of. Though a one-sided fight based on the final scoring, every round was close with both fighters impressing with their drive and resilience. Pulver, a division 1 wrestler with underrated grappling skills and ground defense, largely took Faber's feared ground and pound away, avoiding the takedown, escaping quickly, or tying him up. On the other hand, Faber was able to completely negate Pulver's feared left hand, pounding away with middle and high kicks to forced Pulver to use it to block rather than counter. The real revelation was Faber's standup, which suddenly looked like a strong suit. His right hand was just punishing, and he was actually beating Pulver, a man who is not only considered one of the great punchers in MMA but holds a 4-0 pro boxing record, in pugilism. Faber won the first round standing, opening up the takedown to start the second, though Pulver was unscathed. Surprisingly, Faber knocked Pulver to his knees with a right uppercut and left hook combo, but Pulver grabbed his ankle, trying for a single leg, while Faber pounded with hammerfists. Pulver not only survived the onslaught, he had some of his best offense within 30 seconds of withstanding an assault that would have finished most fighters. Faber showed perhaps his first ever signs of minor fatigue, shooting to take a rest, but Pulver's was able to take control and try for the guillotine he took Cub Swanson out with at WEC 31, resulting in Faber escaping back to his feet. Cardio king Faber's conditioning was clearly the better of the two though, and he could certainly have gone a sixth if not a seventh round. What makes him so hard to hit is his combination of quickness, pace, and movement. He's not only an incredibly active target, never keeping his head still, but he's always attacking and as soon as his strike is finished he's nowhere to be found for the counter. Pulver hurt Faber in the third with a liver kick and straight combo. He also matadored a takedown attempt at the start of the fourth and landed a nice combo. Pulver's eye was growing by the minute though, and Faber began to target it. On the ground, Faber was using short elbows, and in standup he took advantage of Pulver's rapidly decreasing vision. Round 5 was the slowest, but though Faber knew he had the fight in the bag, he was still quite aggressive. Pulver landed some good shots, but Faber isn't the type of fighter you can just bomb away at, and Pulver was probably too tired even if you could. Though Pulver lost 50-45 on one card and 50-44 on the other two, this was an epic battle that attained the extremely rare achievement of actually living up to the hype. Really, the only possible downside to either of the final two matches is they were so taxing they could take a few years off the fighters careers. Excellent match.
BACK TO QUEBRADA REVIEWS


* MMA Review Copyright 2008 Quebrada *