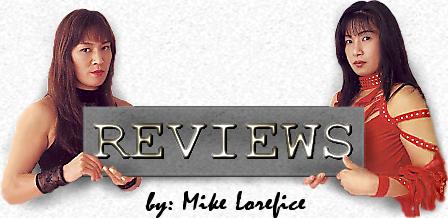 WEC 36 11/5/08 Hollywood, FL Seminole Hard Rock Hotel & Casino
Jake Rosholt vs. Nissen Osterneck R2 3:48. High quality match with both putting their best foot forward. Rosholt is a 4 time All American wrestler and 3 time national champion. Osterneck is better in jiu jitsu, but obviously he wasn't going to be able to take Rosholt down, so his only practical advantage was his standup. He charged at the bell with a nice punch flurry, but was quickly deposited to the mat. Rosholt is a Clay Guida style super energetic and aggressive wrestler. He actually looks to finish the fight, and can do so by submission, so he's more prone to reversals than the usual lockdown lay and pray specialists. Osterneck managed to get back to his feet once in each of the first two rounds, and put a beating on Rosholt during these brief standup flurries. One could argue that his aggressive standup attack may have led to getting taken down quicker, but I don't see how he could expect to hold a wrestler of Rosholt's caliber off without pressuring him. Osterneck was throwing big power, but was arguably too diverse. His punches and karate style knees were working for brief periods, but he knew he needed a KO because he'd be on his back sooner rather than later. Unfortunately, he slipped throwing a high kick then got up and tried a spinning back fist only to have Rosholt duck and take him down into mount where he quickly punched him out. Good match.
Jens Pulver vs. Leonard Garcia R1 1:12. Both have fought as pro boxers and had the confidence in their pugilistic skills to test each other from the outset. Garcia did put a few kicks out there before stunning Pulver with hook combos that wobbled him into the cage. Garcia then teed off on Pulver until he dropped to this butt and the ref stopped it.
David Avellan vs. Aaron Simpson R1 0:18. Simpson dropped down as if he were throwing a body blow, but came over the top with an overhand right that spun Avellan's head left and tumbled his body right for the KO.
Paulo Filho vs. Chael Sonnen 3R. Sonnen was on his way to handing Filho his first loss at WEC 31, but his excess aggression got the best of him, engaging Filho on the ground where the BJJ master caught him in an armbar rather than continuing to exploit his standup advantage. The stoppage was controversial because Sonnen screamed in pained, but never actually tapped or verbally submitted. Sonnen has waited nearly a year for a rematch, as the match was dropped from WEC 34 when Filho checked into a substance abuse clinic then the entire WEC 36 card was hurricaned out in September. They finally fought, but Sonnen was denied a title shot because the champ couldn't even come close to making weight. Unless there are extenuating circumstances such as a major injury that prevents legit training, the title should be forfeited if the champion is too heavy to defend. Now the best poor Sonnen could hope for is to beat Filho in a middleweight vs. light heavyweight match to reearn the middleweight title shot he'd already been granted.
Sonnen went in the other direction here, too passive, but he really didn't need to do anything to win. Filho was a total disgrace, an out of shape slug who refused to attack. He still appeared to be on whatever substance he'd been using, as he carried on a conversation with a man that was visible only to him for the majority of the fight, even to the point of looking away from Sonnen to talk to whatever his hallucinations were conjuring.
Filho laid on his back for the first round with Sonnen angling around his defenses with kicks to the thigh or punches. Filho's only real offense of the fight was nearly rolling into a kneebar. Sonnen fought much smarter in the second and third rounds, refusing to allow Filho to lure him into a ground fight. He once again dominated in standup, only going to the ground long enough for a quick score. For instance, he countered Filho's guard jump with a slam then got right back to his feet. The fans hated Filho for cheating them and Sonnen, and the fight in general due to the virtual lack of any real fighting, constantly booing and yelling "bullshit!" Sonnen won a unanimous decision. Poor match.
WEC Featherweight Championship: Urijah Faber vs. Mike Brown R1 2:23. This wasn't a wet behind the ears street punk losing to an experienced fighter as we saw at EliteXC Heat 10/4/08, it's a legitimate colossal upset where arguably the best pound for pound fighter in the world lost to a guy no one is that familiar with despite having 20 wins. Brown, a wrestler who has often fought at 155 including defeating Yves Edwards, was the stronger of the two, negating Faber's inside and clinch game. Faber tried to use his speed and creativity, and was looking pretty good early, getting his punches in. Brown had a flash takedown, landing a left hand as soon as Faber popped up that caused Faber to stumble into the cage because Brown still had a hold of his right leg. Faber tried to take advantage of the extra distance, propelling himself at Brown with a big pro wrestling style back elbow, but Brown caught him with a short right. Faber was essentially KO'd by all the momentum he generated, tumbling to the canvas where Brown flurried while Faber was on his knees until the ref stopped it.
BACK TO QUEBRADA REVIEWS


* MMA Review Copyright 2008 Quebrada *