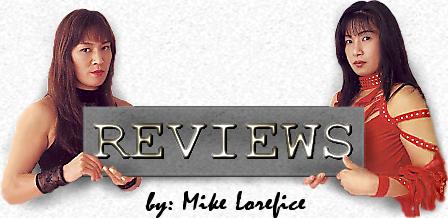 UFC 123: Rampage vs. Machida 11/20/10
Auburn Hills, MI The Palace
Aaron Simpson vs. Mark Munoz 3R. Hard fought battle that was pretty even throughout, even though it seemed Munoz was winning because he was attacking at every opportunity. Simpson faded in his last match against Chris Leben at The Ultimate Finale: Team Liddell vs. Team Ortiz 6/19/10, so Munoz was making him work as much as possible. Munoz really has to regardless, as he isn't a technically good fighter, so he has to use his power and stamina to make up for it. He keeps the pressure on, charging in rather predictably with kicks, and winging punches whenever he can. Munoz slowed Simpson down by the third with his leg kicks, but Simpson kept catching his body kicks. Simpson's wasn't countering that well and had trouble slowing the fight down, wasting a lot of energy clinching and trying for takedowns that he couldn't finish. When Simpson finally completed a takedown midway through the fight, the ref rather inexplicably stood them right up when neither made an immediate move to improve position. Simpson landed some good punches when he had the distance, but although Munoz looked more damaged because a cut under the hairline kept dripping all the way down his face, Munoz was far more offensive. Simpson got drilled with a punch where Munoz's knuckle went into his right eye early in the 3rd. Though the ref called it illegal just seeing a blinded Simpson react, Simpson was still having a lot of trouble seeing even after the break. Between that and the low kicks taking their toll, Simpson was definitely the worst for wear in the final round. Munoz won a unanimous decision. Good match.
Matt Brown vs. Brian Foster R2 2:11. Pretty good technical match. Foster was able to take Brown down, but both were active on the ground, with Brown working submissions from the bottom, including a credible armbar attempt. Foster began working Brown over with ground and pound. Brown stood when he had distance, but Foster locked a guillotine choke for the win.
Karo Parisyan vs. Dennis Hallman R1 1:47. Parisyan's body has been letting him down the past few years. Even though he was able to fight, he never looked close to right here. His conditioning wasn't at the previous level, and he seemed rather robotic and lethargic, perhaps losing another battle to his nerves? Parisyan landed a left hook, but Hallman followed with an overhand right that knocked him down. Parisyan wanted to stand up, but Hallman didn't give him time, so he laid back. However, got to the side before Parisyan could get guard and dropped hammerfists for the stoppage.
George Sotiropolous vs. Joe Lauzon R2 2:43. Lauzon was the aggressor in standup, and was landing his punches so he wasn't in his usual hurry to get it to the mat. Sotiropolous looked nervous early, but Lauzon tired quickly, his punches losing their zip and his mouth hanging open. Gassing this early was rather week, especially from a guy who refuses to be in his brother's corner because he's not committed to his training. Nonetheless, the match got really interesting once they did hit the canvas, as they were scrambling and transitioning regularly. George was quickly looking too slick for Joe with his counters and passes. George gambled for the armbar from the mount at the end of the round and got tagged with an elbow after getting reversed. Lauzon didn't have enough in the tank for the second, so Sotiropolous simply got the fight to the ground through any means necessary and used his superior grappling to take control. George missed on another armbar because he didn't control the leg, but was soon able to win with a Kimura. Good match.
Tim Boetsch vs. Phil Davis R2 2:55. Boring win for 2008 NCAA wrestling champion Davis, who wouldn't give Boetsch any room to breathe. He'd close the distance as soon as possible and tie him up, working for a takedown. Davis had the clear advantage on the ground even though Boetsch is a good wrestler in his own right, though Davis did little beyond control in the first. Boetsch made the mistake of trying for a guillotine in the 2nd round, which did little more than surrender the top position to Davis. Davis worked for a Kimura from half guard, but wasn't progressing as Boetsch was also against the cage. He turned it into more of a pro wrestling style hammerlock, and was shockingly able to get the submission with this move Joe Rogan named "Mr. Wonderful". Poor match.
Paul Kelly vs. T.J. O'Brien R2 3:18. O'Brien has a wrestling background, but surprised me with how effective he was in standup against an out and out striker. O'Brien was able to use his lanky frame to score outside leg kicks from a distance, and also moved well, landing punches as he was backing away from Kelly's attacks. Kelly caught O'Brien against the cage when O'Brien had backed away from a lunging left hook, dropping him with a nice left hand. Kelly followed O'Brien to the canvas and tried to flurry, but knowing that O'Brien wins every fight via triangle he stood up when O'Brien began setting it up. Kelly lost his balance defending a sweep and gave up full mount, but O'Brien lost control trying to roll from rear mount into a triangle without any lower body control. Kelly put a hurting on O'Brien from mounted crucifix. He cut O'Brien with a lot of short elbows, and Dan Mirogliotta was forced to stop it because O'Brien wasn't able to get his left arm free or do anything else to intelligently defend himself.
Maiquel Falcao vs. Gerald Harris 3R. Harris is very quick, but he has such an awkward crouched stance that he has to step forward and bring his entire body up just to throw a simple jab. Falcao pretty much just waited for the first 3 ½ minutes, but when he finally attacked he landed a lightning fast punch combo then dropped Harris with a knee to the breadbasket. Falcao landed some good ground and pound then snuck around and applied the rear naked choke, but Harris was barely saved by the bell. Falcao started the 2nd round quick and even had another choke attempt, but both men gassed, and it turned into more of a stalemate with neither able to maintain or finish their takedown attempts. Harris wanted to be aggressive in the third because he probably needed a finish, but could only lunge at Falcao with a single punch that Falcao saw coming a mile away and easily backed away from. Falcao gambled that he'd won the first two rounds, doing absolutely nothing in the third. I mean, he literally just threw two kick the entire round. The fans began booing midway through the second, and their ferocity was the only thing that picked up after that. Falcao won a unanimous decision. Poor match.
Matt Hughes vs. BJ Penn R1 0:21. BJ Penn proved he still has a lot left in the tank with this immediate dispatching of his most bitter rival. Penn landed a beautiful overhand right counter that left Hughes on dream street and followed with undefended ground and pound that was bouncing Hughes head off the canvas for the stoppage.
Lyoto Machida vs. Rampage Jackson 3R. Can we finally change the scoring so the right fighter actually wins? I'd feel dirty giving a decision to a guy who won two nothing rounds then got totally dominated, but again that's a lot of the problem with the boxing style rounds scoring system, which is bad enough in boxing but at least over 10 or 15 rounds it tends to even out, sometimes. Fighting a one-dimensional boxing match where you come forward because your opponent is taking the role of the counterpuncher and miss almost every attack is not winning MMA, or at least I didn't think it was. Sure, Machida didn't land a lot, but he defended beautifully and landed most of what he threw, scoring with a variety of strikes to the legs, body, and head. Machida not only landed more than Jackson, and he landed the better blows. That should win you a fight, and would even under this ridiculous scoring system if they simply could have scored the first round properly. Machida started out more aggressively, landing three low kicks before Rampage even landed a punch, and most of the punches he supposedly landed were grazing blows at best. Yes, Machida can be his own worst enemy because while he landed low kicks, he wasn't fully committing to them, nor was he throwing nearly enough of them to slow Rampage down like Forrest Griffin did at UFC 86 7/5/08. Machida had a few good knees to the body, but he wasn't catching Rampage solidly. Still, I had no doubts this was enough to win the first round since he landed about a handful of solid kicks and a handful of okay kicks while Rampage landed at most 2 solid blows (FightMetric claims 12 significant strikes for Machida to Rampage's 5, but they're always exceptionally generous). Yes, Rampage was moving forward, but if you understand anything about their fighting styles, it was Machida making him chase him to tire him out while Machida found the opening for his counters (which admittedly weren't working that well outside of the one instance in the third round). Rampage's game plan was to cut the ring off, but I'm not sure if there was even one instance where he trapped Machida against the fence and landed a punch. No, this was Machida being Machida, through and through, and Rampage just continuing to make the same mistakes over and over without even trying to change anything up. Jackson's cornerman Lance Gibson kept trying to get Jackson throwing kicks, knees, and elbows they worked so hard on in training, but we still saw nothing beyond punching. Machida used the clinch well defensively, but Rampage was able to land more blows while they were clinching or on the exit, most notably an uppercut that was the best blow of the first two rounds. Still, it was interesting that although Rampage was in excellent shape and is the bigger man, after the first clinch that is the supposed justification for Rampage winning the disputed round, Machida was the one who was able to turn, push, and move Rampage around in the clinch game. I thought Machida should have attacked more after he got the reversal, but Machida pretty much controlled this aspect, even if Rampage landed more blows from the position as he was active throwing footstomps and pitty pat punches to the ribs. Rampage had a fruitless takedown out of a clinch in the second that Machida stood up from as soon as he felt like it, so it's no surprise the judges gave him the second round, especially since Machida had become too passive, too content to just make Rampage chase him. Rampage couldn't close the distance fast enough to hit Machida, but Machida was consistently unable to land anything as he was running away, and wasn't aggressive enough to hold his ground and counter. Rampage finally threw a few low kicks in the third to add a bit of dimension to his game, but it was Machida who made the important changes in the final round, staying in the pocket and throwing one of his first punches of the night. Both men connected, but Machida followed with a combo, tagging Rampage with a left hook and continuing to throw until he backed Rampage into the cage and high kicked Rampage. Machida threw clinch knees, but Rampage fired back wildly to show he was still in it, which allowed Machida to get double underhooks and take him down. Machida passed into side mount and faked a Kimura to move to full mount. Jackson tried to slam to counter Machida's armbar attempt, so Machida let go and landed on his feet. Machida went hard for the finish, dragging Rampage down and looking for a leglock but Jackson took the top and time expired. Jackson raised Machida's arm right after the match, so sure that he'd lost because he didn't execute his gameplan, was unable to do anything he wanted, and pretty much only landed one quality shot in 15 minutes. Jackson was slumped over sulking while waiting for the decision, as he knew Machida was so obviously the better fighter here. I was supremely confident this would be a unanimous decision for Machida, as Machida successfully accomplished the same thing, hitting the opponent more than they hit him by virtue of simply not getting hit, that had won him every round in his first seven UFC fights, but somehow they gave Jackson a split decision, which was an utter farce. I can't say that Machida did enough damage in the final round to earn a 10-8 round, but just scoring every round 10-9 is a useless system. I'd have no problem with scoring the first two rouns 10-10, but the point is a system where two rounds of no damage are scored the same as a round of significant damage simply doesn't make any sense. Being elusive and counter striking is Machida implementing his game plan, not Rampage taking him out of his game, which Rampage had no idea how to do. To say Rampage won via aggression, as a quick thinking Joe Rogan pulled out of his ass for the post fight interview, is like saying the ass beats the carrot because even though he never gains on it, he's the one chasing it the whole time. Average match.
Mike Lullo vs. Edson Barboza R3 0:26. Barboza, a former pro Muay Thai fighter with 25 victories to his name, is actually an exciting newcomer. He unleashed some savage striking here that Lullo had no answer for, dominating this entertaining albeit one-sided contest. Lullo kept trying for takedowns, but would keep getting slammed. Lullo would try to work from the bottom because it beat getting pummeled, but Barboza would stand up as soon as he didn't like what was going on. Lullo made some progress toward a gogoplata, but again Barboza stood out and this time he got his striking going, beginning a quick debilitation of Lullo's left leg with penetrating kicks late in round 1. Barboza had Lullo thinking low kick, and began to stun him with head and body kicks as well as hooks and uppercuts. Lullo was taking the punishment valiantly, but his leg gave out at the end of round 2, and he was so out of sorts he wound up going to the wrong corner between rounds. Lullo's leg was again kicked out to start round 3, and Joe Rogan was petitioning the ref should stop the fight. When Lullo got up and shot in desperation only to have his leg kicked out again, the ref obliged. Above average match.
BACK TO QUEBRADA REVIEWS


* MMA Review Copyright 2010 Quebrada *