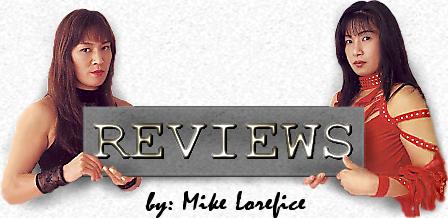 UFC The Ultimate Fighter 11: Team Liddell vs. Team Ortiz Finale
6/19/10 Las Vegas, NV Palms Casino Resort
Jamie Yager vs. Rich Attonito R2 4:25. Yager was the more skilled fighter, but didn't have the endurance to attain victory. Yager looked excellent early on, moving fluidly to land crisp combos. He began to tire late in the first round, causing his pace to slow. Attonito lacked the reach and, even in the best situation, was only a no combo power puncher, so he still wasn't able to get his offense going while Yager had his legs. In the second round, Yager slowed to the point Attonito was able to get the takedown, and from here it was total domination by Attonito leading to a quick choke victory. Average match.
Spencer Fisher vs. Dennis Siver 3R. They delivered the expected all standup fight, but, while very competitive, it wasn't particularly exciting. Fisher started off well, as he's the better mover of the two, but he slowed down after the first, allowing Siver to take over. Fisher, a lefty, kept circling to that side, which kept him away from Siver's spinning back kick, but on the other hand, made it easier for Siver to land his right hand power punches. Siver was cut early, but began to be the slightly more aggressive of the two, and to win more of the exchanges. I had Fisher winning the 1st, Siver winning the 2nd, and Siver winning a close third round. Judges all gave it to Siver, including one 30-27. Above average match.
Chris Leben vs. Aaron Simpson R2 4:17. Simpson had an early takedown, but Leben's wrestling defense was too good as the fight progressed, and Leben was thus able to pick Simpson apart in standup. Simpson wasn't really moving, so Leben was able to land a high percentage and win the clinches against the cage. Leben's tired himself out from keeping such a high pace, but that didn't matter because he tired Simpson out by beating the crap out of him, so instead of Simpson getting more takedowns on a weary Leben in the second, Leben was able to pile on and get the stoppage after a really good left hook. Above average match.
Keith Jardine vs. Matt Hamill 3R. Finally, a standup fight that really delivered. Hamill was the aggressor, but Jardine stayed low, generally ducking his punches then throwing sharp counter combos. Hamill didn't try too hard to get the takedown early, and his potential to do so was greatly lessened as the fight progressed due to a series of sharp leg kicks by Jardine. Jardine faired very well when it was a technical kickboxing bout, which was most of the first round and a half, but Hamill came on when he was able to dirty box. There was a particularly good flurry late in the 2nd that Hamill got the better of, except he was accidentally gouged badly in the right eye at the end. Jardine, who was winning the round by moving well then countering, felt he had to go into attack mode because Herb Dean deducted a point for this thumb to the eye. Unfortunately, this change in strategy totally played into Hamill's hands, causing his accuracy to rise dramatically. Jardine's face quickly to become a bloody pulp, as he sustained a huge, splurting gash from in between his eyebrows down to his nose. As Hamill did enough late to secure the round, Jardine needed the third to merely pull even. Both expended so much energy in the first two rounds that they didn't have much left for the crucial final round, which was hard to call. Jardine still moved well to defend, but was no longer able to then attack. Still, Hamill being the aggressor was clearly to Jardine's benefit, and I felt Keith landed enough to slightly edge out the third as despite Hamill's early takedown, so I agreed with the judge who had it 28-28. The other two judges had it 29-27 Hamill, giving him a majority decision. Good match.
Court McGee vs. Kris McCray. McGee is the most unlikely of Ultimate Fighter winners. Not only was the recovered heroine addict the next to last pick on the show; he was actually eliminated in the quarterfinals, only to get back in the tournament as a replacement when Attonito broke his hand. He secured the vaunted six figure contract purely through his grappling. McGee was able to take McCray down at will, and advance position despite not even trying to ground and pound. He didn't do much damage, but it ultimately didn't matter because he choked McCray out once he got his back.
James McSweeney vs. Travis Browne R1 4:32. Browne landed a huge left hook, mounted, and pounded McSweeney out.
BACK TO QUEBRADA REVIEWS


* MMA Review Copyright 2010 Quebrada *