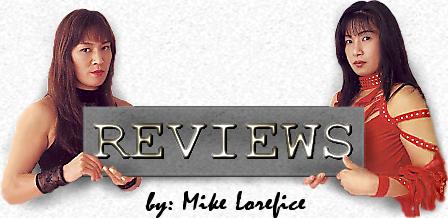 K-1 WORLD GP 2008 in HAWAII 8/9/08 Hawaii Stan Sheriff Center
Reserve Matches:
Rico Verhoeven vs. KOICHI. Verhoeven was the aggressor, working KOICHI's body and legs and keeping him on the ropes. Verhoeven would get inside with a low kick or keep KOICHI off him with a front kick. KOICHI might just as well have been in a boxing match, as kicks and knees were just something he took punishment from. Verhoeven won a unanimous decision. Average match.
Stefan Leko vs. Junior Sua R1 2:36. Leko was a last minute replacement, taking Gokhan Saki's spot in the reserve match when Saki was promoted to the main draw due to Chalid Die Faust's inability to attain a visa. Even if Leko's results haven't been as impressive in the last few years, given this pathetic field designed to allow Mighty Mo to repeat, he might have been the favorite to win if he found his way in. In the meantime, Leko was having no trouble with the 41-year-old local. Leko dominated position, backing Sua into the ropes and landing sharp combos. Just as this was appearing to be the expected walkover with Sua getting punished against the ropes, Sua put Leko down with a right hand out of nowhere. Leko quickly recovered, coming back with a vengeance and depositing his opponent on the canvas after a flurry against the ropes. Leko did a really nice job of mixing uppercuts in with hooks, and was able to finish Sua off with a body knee. Good action.
Randy Kim vs. Vilitonu Fonokalafi R2 1:13. Kim hadn't won anything since he was a shot-putter, so it was a shock that he managed to put things together tonight. This sloppy brawl wasn't giving any indication of good things to come, as neither seemed to land cleanly. Though the short left he won with was a nice shot, Fonokalafi had quickly blown up to the point Randy needed to do little more than blow him down.
K-1 USA GP Quarter Finals:
Mighty Mo vs. Justice Smith 3R. You know you are in trouble when Mo is the better technical fighter. This brawl was pretty good for what it was when they actually fought, but unfortunately for Mo this Smith is wilder than Bison. The former Tough Enough competitor seemed to take over the slugfest with a nice Thai knee, but his second was such a damaging low blow Mo still had trouble standing after it was time for him to continue. Nonetheless, Mo came out firing angry body hooks, but Smith got the clinch again and dropped him with a clean knee to the gut. Mo was cut over the left eye during the scuffle, though from an unintentional butt that garnered Smith a point docking yellow card and resulted in Mo spending more time in his corner. Smith is an okay puncher with a strong Thai knee game that's aided by his skyscraper height, but the absence of a kick game makes it hard for him to slow Mo. Another problem is while he can take a big punch, Justice seems to believe it's unfair to actually attempt to block your opponent's strikes. Mo dominated the boxing portions with big hooks, though Smith would eventually tie him up and bring the knees. Smith made his K-1 debut here, and that was really the difference; the primary reason Mo won is he has enough experience to take what's given to him, working the legs and body rather than simply head hunting. Mo won a majority decision. Average match.
Butterbean vs. Wesley "Cabbage" Correira R2 0:53. It's hard to stoop any lower than booking a has been sideshow toughman against a never was who actually managed to lose to Tank Abbott in the last decade. Butterball didn't look like he'd been eating too many vegetables lately; he was even heavier than when he lost to Pat Smith at YAMMA 4/11/08. He certainly wasn't going out of his way to pursue them, basically just standing in the center of the ring and hoping Cabbag would serve himself up on a platter. The first round was exceptionally boring and uneventful, but Correira managed to catch Butterbean with a left high kick early in the second. It was a bizarre knockout as rather than simply flop, Butterbean seemed to drive forward and try to tackle Cabbage to keep from going down. Butterbean shockingly was able to get back to his feet, expending all his effort only to have the ref waive it off. Horrible match.
Gokhan Saki vs. Deutsch Pau R1 2:15. Impressive showing by Saki, crumbling Pau with a couple blasts to the leg and relentlessly pursuing the 2 knockdown rule.
Nicholas Pettas vs. Rick Cheek. Pettas started well, but quickly reaggravated a groin injury when he was on offense. No one had a clue why Pettas stopped fighting, and by the time the ref figured out he was unable to continue, the crowd was hissing. Pettas was ticked because he'd worked so hard for nothing, and now the fans were treating him like a pussy, so he got on the mic and made a weak attempt to explain the situation.
Super Fight: Paul Slowinski vs. Aziz Jahjah R3 1:54. You figured Slowinski, a borderline top 10 K-1 heavyweight who is on the rise wouldn't have too much trouble with a debuting fighter, but this turned out to be one of the wildest back and forth brawls of the year with the tide regularly turning from big power punches. Jahjah seemed the better puncher, and even though predictable for doing about 85% of his damage with the right hand, Slowinski simply couldn't stop it. Slowinski was able to work his low kicks, but Jahjah had him eating hooks when he tried to get inside. Jahjah's punches were really taking their toll on Slowinski, and he was able to put him down early in the second by doubling up on the right hook. Jahjah got his knees going in between rocking Slowinski with right hands, but as soon as he took over the fight Slowinski put him down with a left hook and right that was more of a wrist/forearm. Jahjah responded with a series of big rights for the momentary knockdown, tagging Paul with a nasty right hook as soon as he got up. The three knockdown rule was in effect, and late in the round Jahjah actually knocked Slowinski off balance but didn't pursue him, perhaps assuming he'd already won the fight. Even though it was still looking bleak for Slowinski's, that's the sort of mistake the underdog rarely gets away with. Slowinski gave up on technique in the third, coming out fast and trying to overwhelm his opponent with size and strength. He muscled Aziz into the corner, but Jahjah reversed position before Slowinski could do any damage. However, in the fiery that ensued, Slowinski leveling Jahjah with a right hook that sent Jahjah stumbling all the way across the ring as if he were in a movie. Slowinski perhaps got hit one too many times in the head, as he decided it was a good idea to try to assist Jahjah in falling by coming up from behind and hitting him in the back of the head. Jahjah was able to continue, but Slowinski blitzed him the rest of the round, getting 2 more knockdowns to end one of the best K-1 fights of the year. Excellent match.
K-1 USA GP Semifinals:
Randy Kim vs. Wesley "Cabbage" Correira R2 1:00. Mighty Mo was, as usual, in no shape so Kim stepped in and put a hurting on the UFC reject. Kim used low kicks and knees to the midsection to slow Cabbage then backed him all the way across the ring with a series of overhand rights. An inside leg kick early in round 2 did the major damage to the back leg, leaving Cabbage hobbled and easy prey for the next leg kick that took him out. The knockdowns were really cool because Kim was actually sending Cabbage into the air before he came crashing down on his stomach. Average match.
Gohkan Saki vs. Rick Cheek R1 2:36. Saki was consistently the best fighter in the tournament. His powerful strikes were quite simply violent. He weakened Cheek's legs blasting away with low kicks. However, instead of simply targeting that area he opened up the entire body only to finish the combo with a leg kick Cheek was rarely able to defend. A low kick late in the round crumbled Cheek, who was able to beat the count but could ward off Saki's follow up attack, succumbing to a right high kick and left body hook.
Super Fight: Badr Hari vs. Domagoj Ostojic R1 0:19. I was suspect of Hari in the beginning because they essentially gave him the title on potential rather than accomplishments, but the 23-year-old is really coming into his own this year. He shredded longtime FINAL 16 member Ray Sefo on 4/13/08, top 10 heavyweight Glaube Feitosa in his title defense on 6/29/08, and now scored his third first round KO of the year beating muay thai stylist Ostojic not only on first contact but actually doing it with his off hand. Debuting Ostojic is more of an MMA fighter these days, but was looking to avenge his loss to Hari three years ago, and seemed to hurt Hari right off the bat, knocking him off balance with a left hook. Hari may have been a bit lucky, but all that matters is the left straight he launched a fraction of a second after Ostojic's left hook knocked the Croatian silly.
Super Fight: Min Soo Kim vs. Scott Junk 3R. Junk appeared to be a junky fighter who was only there because he was from the host island, but made it competitive after a shaky start to the point he most likely would have won if the fight was a 5 rounder. Junk came out anxious after a long delay for receiving a low blow, walking into a short straight for the knockdown. Junk blocked a few kicks, but the high kick did enough that Kim was able to put him down with a short punch down the middle. There was bad blood with Kim getting in Junk's face and yelling at him after the first and Junk trying to trip Kim after the 2nd, which may have fired Junk up. Even though his attacks were slow and deliberate enough they weren't difficult to defend, he was getting his low kicks through to Kim's bad knees, and the lack of mobility combined with the lack of stamina led to the momentum swinging in Junk's favor. Kim was forced to pressure Junk to take away the distance, and thus avoid getting repeatedly clipped in the knee, but this strategy was taking Mr. Shark's own tank. Junk won the 2nd round and his confidence was growing steadily, with his movement noticeably improving. Junk won the 3rd round as well as a hobbled Kim couldn't get anything going. Obviously even winning 2 rounds to 1 wasn't going to overcome two knockdowns, but Junk's good comeback made the fight interesting and even though it didn't happen, he did enough to make you believe he was capable of at least getting one knockdown back. Above average match.
K-1 USA GP Final: Gohkan Saki vs. Randy Kim R2 1:39. Though watching the fights it would be near impossible to suggest the better fighter didn't win, the odds on two originally scheduled reserves meeting in the final are considerably long. Both men rose to the occasion, delivering the best back and forth kicking duel of the show. Saki landed a left high kick to start the 2nd and countered Kim's left hook with his own for a knockdown. Kim didn't stall or back down, charging right back into the fire and trying to even the score. However, just as you thought he was recovered, Saki took him out with a left hook out of nowhere. Above average match.