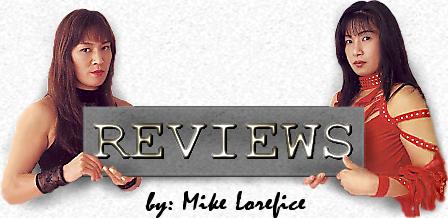 K-1 WORLD GP 2008 in FUKUOKA -JAPAN GP-
6/29/08 Marinemesse Fukuoka
Super Fight: Peter Aerts vs. Jan "The Giant" Nortje R3 2:49. Aerts showed how he can beat a much larger man in what he hopes is a tune up for Semmy Schilt. Granted, The Giant really isn't much preparation given he's so slow and more importantly lacks a front kick and a jab, thus failing to utilize his size to control distance and ring position. Still, even if Bob Sapp is the only fighter he can beat in MMA, Nortje isn't a bad kickboxer and managed to put up solid resistance against the 3 time World GP Champion. Nortje did his best work early on, as whoever backed their opponent into the ropes did the damage. Shifting his game plan to the hit and run, Aerts kept out of Nortje's reach then darted in for a single blow or a combo if he could get Nortje backing. Nortje lacks the conditioning to stand up to Aerts' activity, but he was able to adjust to Aerts strategy, landing the left hand when Aerts lunged forward to attack. Aerts took some good shots in the latter portion of the second, getting knocked back a few times. Aerts ring generalship was simply too much for The Giant though, backing him into the ropes with punches then flurrying or even knocking him back with his punches. Aerts opened up a cut above Nortje's left eye with a 1-2-3 combo, but just as Nortje was about ready to fade away the ref called for the doctor to check the cut. The momentary reprieve didn't help The Giant much, as Aerts backed him into the ropes with two good punch combos, only to have the ref call for the doctor a second time! Yes, that's two doctor stops for the same injury within 30 seconds, both with the fighter on the ropes and in trouble!! The ref did allow Aerts to get away with punching Nortje on the break before he finally stopped it after Aerts landed a high kick followed by some punches. Good match.
K-1 JAPAN GP Quarterfinals:
Keijiro Maeda vs. Musashi 3R. Maeda fought Musashi the same way he did Mighty Mo at K-1 WORLD GP 2008 IN YOKOHAMA 4/13/08, throwing a low kick then running away. He was doing laps around the perimeter of the ring, but he landed with some regularity, while Musashi couldn't touch him. Musashi landed the better punches on the rare occasion they actually exchanged, but Maeda is smart enough to know he has to control the fight by implementing a peck and run style because he lacks size and thus firepower. Musashi hasn't been on top of his game lately, but I don't think it mattered, as you can't beat a fighter you can't touch. Maeda won a majority decision. Below average.
Takumi Sato vs. Mitsugo Noda 3R. Noda was very persistent, coming forward the whole match despite Sato's counters. He turned the fight into a brawl by denying Sato distance. Noda seemed the better inside fighter, connecting with short hooks and knees. He won round 1 with solid punching, but Sato came on in the middle of the second, battering Noda with punch after punch, and even scoring when Noda had him on the ropes. I thought Noda won this fight despite Sato's second round being the clearest to call for one fighter, but Sato took the majority decision. Above average match.
Ewerton Teixeira vs. Tsutomu Takakagi R1 2:18. Takakagi appeared to be taking balance lessons from Yusuke Fujimoto, as he was down three times in 138 seconds. Teixeira has good power, but it was more that Takakagi was off balance trying to scamper away from Teixeira's punch attacks than Teixeira really cracking him. Takakagi's first trip to the canvas was ruled a slip, but the second two were called knockdowns. Teixeira showed quite a powerful knee, putting Takakagi down even though he mostly blocked it, though again Takakagi seemed to go down more as a stumble trying to evade a follow up.
Tsuyoshi Nakasako vs. Bernard Ackah 3R. Kind of a bizarre fight, as Ackah wanted it so badly but lacked the skill, so he threw until his arms were ready to fall off. Nakasako injured Ackah with a low kick late in the fight, but generally just let his opponent miss. Ackah throws all these loopy arm hooks, but you have to sort of admire a competitor who fights with such desperation, going on 30 second binges where he'd throw punches and knees as fast as he could. Since Ackah lacked diversity, in the second round Nakasako realized he could get inside Ackah's punches and connect with straights down the middle. Still, a weak performance by Nakasako, who often seemed a spectator in his own fight. Nakasako won a unanimous decision. Poor match.
K-1 JAPAN GP Semifinals:
Keijiro Maeda vs. Takumi Sato 3R. Maeda seems to be the fastest fighter on K-1's heavyweight circuit. He doesn't have to respect Sato's power as much as Mighty Mo's or Musashi's, so he finally delivered an active, fast-paced fight, running less and darting in more. While Maeda circled away from Sato's kicks, he did mix it up with some good punch combos. Sato hurt Maeda with punches early in the third, but rather than retreat into passivity, Maeda returned the favor a minute in. Sato's left eye was moused up and swollen closed in the third, increasing the accuracy of Maeda's right hands. Sato had a nice flurry at the end to try to steal the fight, but Maeda still claimed the unanimous decision. Good match.
Ewerton Teixeira vs. Tsuyoshi Nakasako 3R. Even though he didn't finish this fight, Teixeira really began to impress here. You don't expect a Kyokushin Karate champion to be this good a boxer. The fact that you have to give so much respect to his punching power and incredible accuracy opens up his formidable kicking game. Teixeira took Nakasako apart, particularly destroying Nakasako's leg with both inside and outside leg kicks. They aren't likely to lead to a flashy knockdown, but early in the second round the pain was so great that Nakasako actually took a knee 5 seconds after a leg sweep. Later on, Nakasako tried to brush the low kicks off with a grunt, but there was ugly bruising all over the thigh. Teixeira won a unamimous decision. Above average match.
K-1 Heavyweight Title Match: Badr Hari vs. Glaube Feitosa R1 2:33. Hari is an exciting young fighter K-1 more or less handed the title to based on his potential. I mean, the guy was 4-2 when they put him in the title decision match with the very ordinary Yusuke Fujimoto at the 4/28/07 WORLD GP 2007 in HAWAII show. Glaube Feitosa is only a .500 fighter, but he's lost 3 times to Schilt, twice to Aerts, and once to Hug, Cro Cop, Hoost, and Bonjasky, so I gave him about a 50-50 chance given Hari's big win is against arguably the all-time overrated K-1 fighter Ray Sefo at the WORLD GP 2008 IN YOKOHAMA 4/13/08. Hari silenced his doubters with this performance, overwhelming Feitosa to the point Glaube barely even threw a blow. I couldn't even begin to guess what Feitosa's strategy was here, and he seemed awfully lethargic, but much of his problem is Hari was very aggressive from the outset, throwing at full power and quickly damaging the Brazilian. Feitosa seemed to just be standing in front of Hari, but what makes Hari so good is he has such a long reach and either explodes with heavy blows from what's actually a long ways away for fighters his size or comes in quickly. Even though Feitosa was blocking, Badr had so much power behind his blows that Feitosa was quickly gazing up at the lights. After the knockdown, Hari's blows got through with more regularity, and he quickly finished Feitosa off with a series of hooks. Sheer domination.
K-1 Super Heavyweight Title Match: Semmy Schilt vs. Jerome Le Banner 3R. Le Banner is undefeated in K-1 in single fights, quite a feat for someone whose been in the league since the early days, and his performance on the 12/8/07 WORLD GP 2007 FINAL show gave legitimate belief that he had the knowledge and ability to beat Schilt if he was healthy. Le Banner seemed 100%, but the dominant force in K-1 continues to grow as a fighter. When actually pushed, Schilt proves he can change gears and strategies. This was a very intense fight with Le Banner taking it to Schilt from the get go, utilizing his kicks well. Schilt isn't one of those big guys who is slow enough that you can escape unscathed if you don't get greedy. Though Le Banner attacked and landed, Schilt connected before Le Banner retreated out of range. Le Banner won the first round, but Schilt was a very active fighter in the second and third, shifting the pressure back to Le Banner, who fights as though his motto is "the best defense is a good aggressive offense." Schilt was very effective with his left jab and hook, but Le Banner wasn't giving him much opportunity to utilize his front kick, as he decided to stay inside it's range. They kept an incredible pace for big men, with neither willing to surrender an inch. Very close fight, but Schilt was able to step up when he needed to, taking the second and third rounds with activity and aggressiveness. Le Banner didn't fade by any means, but he didn't utilize his hands well enough to wrestle the title away. Schilt won a majority decision, breaking Peter Aerts record with his 14th consecutive K-1 win. Very good match.
K-1 JAPAN GP Final: Ewerton Teixeira vs. Keijiro Maeda 3R. Teixeira theoretically only has a 22 pound weight advantage, but Maeda at least fights as though he's much smaller than his 209 pound claimed weight. He couldn't even hold his ground when Teixeira hit him. I mean, Teixeira knocked Maeda back about 5 feet with a right straight, and that was only because the ropes saved him! Teixeira's accuracy posed the biggest problem for Maeda, as he could run all he wanted, but he was the one who was getting hit as soon as he was in range. In other words, Maeda never had a chance against K-1's newest star, who was showing major potential tonight. Maeda did landed some punches on the inside, but the power advantage was so far in his opponent's favor it seemed that Maeda needed to land more than 2 to 1 to even think about getting the better of the exchanges. Since Teixeira doesn't miss much and has good stamina and reactions, the chances of that were, well, about the chances of Maeda winning this match. Teixeira won a unanimous decision. Average match.