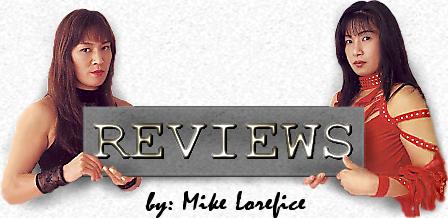 K-1 PREMIUM 2006 Dynamite!! 12/31/06 Osaka Kyocera Dome
K-1 Rule: Nicholas Pettas vs. Badr Hari R2 1:28. Pettas returned to K-1 for the first time since breaking his leg on 6/2/02, but his parade was rained on by another injury. Hari exploited his reach advantage with jabs and low kicks. Pettas' block was good, but he was inactive early on. When he did try a low kick Hari caught him with a left straight. Pettas stopped fighting after a punch to the elbow in the second, so it was ruled a down. Pettas once again stopped fighting after blocking a high kick with the left arm, but this time his corner threw the towel in, figuring he broke his arm when they saw him cringing in agony.
HERO'S Rule: Tokimitsu Ishizawa vs. Taiei Kin R1 2:48. Even if with some difficultly, Ishizawa could take Kin down. The problem was he couldn't keep him there for any length of time. Kendo Kashin did a bad job with positioning, allowing himself to get trapped in the corner. Kin wasn't particularly active, but found the opening for a left high kick KO.
8/28/02 MMA Rule: Kazushi Sakuraba vs. Mirco Cro Cop 2R. Early in Cro Cop's MMA career, Kazushi Sakuraba had a legitimate chance to defeat him in this heated contest. Sakuraba took some shots trying to get it to the ground, but nothing major early on. Cro Cop began to blast his lead leg with low kicks, but was taken down with just under two minutes in round 1. Sakuraba wasn't able to get much going, but an early highlight saw Cro Cop try to take advantage of Sakuraba's standing guard pass attempt by scrambling back to his feet. Sakuraba reacted immediately, charging with a left and trying to sit on Mirko as he returned to his back, but Cro Cop flipped him off with his legs. Cro Cop lost his balance when Sakuraba caught his left low kick and tried to counter with a left straight, leading to another takedown. Cro Cop tied Sakuraba's hands up in between landing a few pretty good punches from his back. Sakuraba wasn't having a lot of success, but he wasn't getting beat up and he was in control enough he had a chance of winning the rounds. Unfortunately, he took a toe to the right eye on an up kick, causing major swelling that led to a doctor stoppage before the start of the third round.
K-1 Rule: Semmy Schilt vs. Peter Graham 5R. A dull, extremely one-sided fight. Graham comes out to AC/DC's Thunderstruck and resembles the band in that he's not very talented, but just won't go away. He's the kind of fighter you have to knock out as there's no quit in him. The story remains the same with Schilt kickboxing matches. The near 7 foot Dutchman has way too much reach. The ease at which Schilt can bring a knee to his opponent's chin is one of the reason's lines such as "you can't teach height" become tiresome cliches. Schilt was efficient as ever, picking Graham apart with punches while Graham missed almost everything he threw due to Schilt's reach keeping him too far away to connect. Graham would charge in with a combination, but Schilt would simply back away until Graham was done or left himself open to the counter. Graham tried the clinch game, but Schilt would knee his thighs. Graham tried his rolling thunder a few times, but Schilt was too smart for that. About the only thing Graham did land were some body blows. Below average match.
K-1 Rule: Musashi vs. Randy Kim R3 0:33. Kim holds the Korean record for shot put. If only he were allowed to stay in his corner and put the heavy metal ball in Musashi's direction prior to the start of each round, he might be dangerous. Actually Musashi, who hadn't won a fight since beating Bob Sapp at the 12/31/05 PREMIUM 2005 Dynamite!! show, was once again pretty lousy here. Rather than utilizing his quickness, Musashi stood in front of his larger heavy hitting opponent and allowed himself to be backed into the ropes. Debuting Kim only had punches, but was the aggressor, even if he wasn't particularly active. Kim probably won the first round with some good straights when Musashi was against the ropes. Kim certainly won the second, battering Musashi with some punches against the ropes early in the round. In his defense, Musashi did come on a little at the end of the round with a good left body hook. After Kim flurried with Musashi on the ropes early in round 3, Musashi finally exploited Kim's low block, KO'ing him by using a left body jab to set up a big right hook. Musashi was lucky, as in 2 plus rounds against a greenhorn he landed about two blows that were better than average. Average match.
HERO'S Rule: Ken Kaneko vs. Andy Ologun 3R. Ken Kaneko fights like an actor who lacks a director. They should at least get his Kids Return director Takeshi Kitano in his corner if they are going to torture us with this nonsense, but hell, Takeshi could probably Beat this pussy's ass even if he is around 60. A match this atrocious is hard to come by. On one hand, you have a movie star who has nothing beyond a takedown that wouldn't work against a better or more experienced fighter. On the other hand, you have a kickboxer who is afraid he'll get taken down if he actually tries to strike. The motif of the match was action, not the kind fans are used to but rather that ref repeatedly screaming it in hopes of prodding these bozos to do something. Perhaps Kaneko got confused, and thought "action" meant the camera was rolling so it was time for him to make more of his goofy faces. I don't know, but I do know you'll rarely have the misfortune of witnessing a more tedious and repetitive bout. Kaneko put the P in lay and pray like none before or since. Ologun finally opened up some in the middle of the second round, as even though he had no takedown defense he realized all Kaneko was going to do was lie on top of him until the ref stood them up. Ologun connected with a right high kick, which gave him some confidence. He landed three low kicks in a row, but then was taken down. Later he put a series of low kicks together that weakened Ken's legs as he's oblivious to the concept of checking them, resulting in Kaneko limping by the time the third round ended. Ologun won a unanimous decision. Beyond awful.
HERO'S Rule: Akebono vs. Giant Silva R1 1:02. Akebono drove Silva into the ropes, but Silva worked a Kimura. Akebono fell on top, but Silva maintained the hold, reversing and getting the armlock submission.
HERO'S Rule: Istvan Majoros vs. Norifumi "KID" Yamamoto R1 3:46. Majoros, the 2004 Olympic gold medalist in Greco-Roman wrestling, was just looking to shoot, so Yamamoto kept him at bay with jabs and low kicks. Majoros got the takedown, but Yamamoto was right back up delivering a knee. Majoros didn't enjoy getting punched or kneed. I guess KID broke a rib when he landed a solid knee to the body as Majoros stopped fighting.
HERO'S Rule: Genki Sudo vs. Jackson Page R1 3:05. Sudo tried to toy with Page using a side stance, but Page dashed in, getting behind Genki and taking him down. Page was showing a diverse ground and pound while looking to pass, but Sudo triangled him and switched to an omoplata. Sudo was unable to finish, but Jackson still paid no attention to what Sudo was doing when he returned to ground and pound. This time Sudo was able to take him out with the triangle choke. Sudo, who injured his neck earlier in the year, then announced his retirement to travel the world and write.
HERO'S Rule: Hideo Tokoro vs. Royler Gracie 3R. Tokoro drew Royce Gracie on 12/31/05 at PREMIUM 2005 Dynamite!!, though despite giving up 30 plus pounds he would have won if not for Royce Gracie rules where no decision is rendered. Royler isn't as big a star as brothers Rickson & Royce, so he has to fight under the same rules as everyone else, and thus lose when Tokoro made him look old and slow. Tokoro fought a smarter fight against Royler than he did against Alexandre Franca Nogueira, showing some confidence in his standup from the outset rather than willfully surrendering top position to an opponent who also prefers the mat. It was Gracie who wanted the takedown, and for the most part he was able to get it, but Tokoro was so active from the bottom he largely kept Royler on the defensive anyway. Royler had to mount to stop the submission attempts of his speedy and active foe, but Tokoro quickly swept him. Gracie tried the clinch game, but Tokoro rocked him with a jumping knee and flurried until Royler dropped to his back after his shot failed. Tokoro tried a Kimura takedown, but couldn't force Gracie to roll through, so Gracie secured full mount upon landing. Tokoro took the top when Gracie tried to transition into rear mount though. As always, Tokoro's match featured several escapes, reversals, and scrambles. He constantly thwarted Gracie's attempts at offense, pressuring his opponent for the duration. Tokoro won a unanimous decision. Good match.
HERO'S Rule: Katsuhiko Nagata vs. Shuichiro Katsumura R1 4:12. Katsumura is a sambo and amateur wrestling champion, but despite facing an Olympic wrestler the fight was mostly standup. Nagata has punching power, knocking Katsumura down with a right hook. Katsumura seems far more advanced as a striker. He's very quick and light on his feet, employing a side stance. He was able to land an uraken, but took a chance that proved ill advised, trying a floating knee. Nakamura connected with a right cross while Katsumura was in mid air, knocking him down then taking side mount and flurrying for the stoppage.
HERO'S Rule: Hong Man Choi vs. Bobby Ologun R1 0:16. I guess you just have to laugh at this side show match. Ologun charged at the bell with a jumping front kick, which still was barely above waist of his 7'2" opponent, not that it mattered since Ologun didn't even reach him. Ologun fell on the landing, and Choi dragged him by his feet to the center like a rag doll with Ologun essentially giving up before the first punch. Ologun just turned to his side and covered. Choi might have landed one decent shot, but the ref was essentially forced to stop it because Ologun refused to even try to defend himself.
K-1 Rule: Masato vs. Satoru Suzuki R2 2:22. Suzuki was a middleweight boxing champion, so even though he's trained in kickboxing enough to get onto the 2005 WORLD MAX show you knew his chances against Masato were none and none. I have to give Suzuki credit though, as he put on a good exciting fight. Suzuki was very aggressive, and did have some kicks, but his boxing background left him prone to the low kick. He started well, landing straight punches and checking Masato's kicks, but fell apart once Masato hobbled him with a low kick at the start of round 2. Masato continued pounding the leg mercilessly, with Suzuki now offering no defense, getting two more low kick knockdowns for the KO. Good match.
HERO'S Rule: Yoshihiro Akiyama vs. Kazushi Sakuraba R1 5:37. Sakuraba lunged in a few times, but neither really committed to a shot, content to battle it out on their feet. Sakuraba drilled Akiyama in the package so hard he was coughing. Akiyama was clearly winning when it came to legal blows though, outpunching Sakuraba including landing some solid hooks. Sakuraba wasn't able to completely duck his spinning backfist, and Akiyama followed up with a few punches to his stunned opponent before Sakuraba shot. Sakuraba's hands slipped right off Akiyama's body due to the Olay lotion he'd illegally applied to his body. Unable to take Akiyama down, Sakuraba resorted to dropping do his back. Unfortuntely, Sakuraba was in the ropes, so it was difficult for him to move much less defend or escape. Akiyama punched himself out before the ref finally stopped the fight. A bloody Sakuraba was complaining to anyone who would listen that he couldn't grip Akiyama. Akiyama had previously been accused of having a slippery judogi by all 3 opponents he defeated in the 2003 World Judo Championships, but was cleared of the charges upon examination. This time pre-fight footage of Akiyama in his locker room showed him greasing his body with lotion. The result was changed to a no contest on 1/11/07, and Akiyama was suspended by FEG, keeping him out until the 10/28/07 HERO'S KOREA 2007 show.