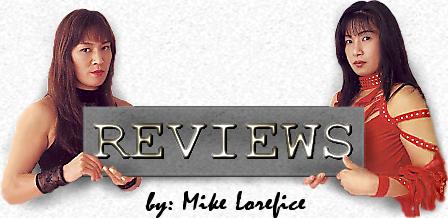 K-1 HERO'S KOREA 2007 10/28/07 Seoul, Korea Jangchung Gym
Minowaman vs. Min Soo Kim R1 3:46. Minowaman keeps fighting much larger fighters, giving up 57 pounds here and going on to face 390 pound Zulu and Bum Chan Kang. There were several good exchanges here. Minowaman had the advantage when he had distance due to his low kicks, but Kim is a brawler whose weight advantage allows him to really bully Minowa. Kim cuts the ring off really well, and kept pinning Minowaman in the corner and bringing the clinch knees. For some reason one of the times Minowaman was backed into the corner he dropped to his knees without shooting, eating a crushing knee that really jarred his head back. Kim began flurrying and there appeared to be a ref stop, but actually Kim was yellow carded for kneeing a downed opponent. The actual stoppage was even more bizarre as Kim landed some punches and a knee, but while Ikuhisa Minowa was getting manhandled, he didn't appear hurt. Pretty good match.
Katsuyori Shibata vs. Min Suk Heo R2 1:31. Exciting fight with good standup exchanges. Both men landed powerful hooks, with Heo also landing several good Thai knees. Shibata is an awkward fighter, but he was competitive enough in standup. On the ground it was still a disaster as he literally has no guard; his "defense" is turning to his side and covering up while his opponent lands punch after punch until there's a stoppage or standup. Heo should have attained the stoppage even though his ground and pound apparently wasn't furious or powerful enough because his opponent wasn't even fighting back. The ref eventually stood them up, where Heo again hurt Shibata with a knee. Heo backed Shibata into the corner and landed a short left hook that stunned Shibata, causing him to stop fighting back and simply cover up. Before long, Heo got an uppercut through Shibata's block that dropped him. Good match even if somewhat weak technically due to Shibata's inexperience.
Taiei Kin vs. Zelg "Benkei" Galesik R1 0:36. Galesik sliced Kin's eyelid with a grazing high kick, resulting in a doctor stop. A standup fight that's stopped without anyone landing even one solid blow should simply be a no contest.
Poai Suganuma vs. Bernard Ackah R1 3:05. An action packed match due to fast and impatient Suganuma, who had had Ackah in trouble from the get go with his relentless style. Ackah survived a rear naked choke attempt, but when he tried to sweep by pushing Suganuma's head to the left with his right arm while turning, Suganuma arm barred him. Snoop Dog was pissed because the ref stopped the fight, but it wasn't as if he was about to counter anytime soon. Good match.
Yoshihiro Akiyama vs. Dennis Kang R1 4:45. The ref felt Akiyama up before the match checking for the grease he used on the 12/31/06 Premium 2006 Dynamite!! show, but Akiyama was clear of the cream. An intense fight as it was one of those big matches you felt either could win. Both men showed a great deal of respect for their opponent's striking, so there wasn't really any combos. Kang landed some low kicks, but Akiyama cut his nose with a left jab. Kang appeared to be winning the first round, as he has a far more impressive standup arsenal, but Akiyama hits really hard. Akiyama backed Kang into the corner and kept faking a left straight until Kang bit, at which point Yoshihiro leveled him with a right uppercut for the KO. The Japanese were apparently so excited about Akiyama's big win they rebroadcast the match at the end of the show instead of showing one of the short undercard bouts.
Carlos Newton vs. Shungo Oyama R2 2:42. Carlos Newton is one of the most skilled mixed martial artists, but he has to be in good enough shape to show it, which he once again wasn't. Newton wasn't as quick as in his heyday, and was unable to take Oyama down. The result was a boxing match. It was a good one as they were really mixing it up, throwing some heavy leather back and forth. Newton was blocking too many punches with his face, so it took Oyama less than 45 seconds to hurt him. Though Newton was unable to put Oyama on his back once he grabbed him, he was landing some good punches from close range. Oyama came back tagging Newton with some powerful hooks to hurt him a second time. Newton was now bleeding around the eyes in addition to on the cut on the bridge of his nose. He finally got Oyama down when Oyama tried to roll into a kneebar, but Oyama tried a heel hold so Newton stood up after escaping. Newton was gassed in the second round. He went low for a double leg takedown after eating a stiff jab, but Oyama dropped down on top of him and alternated uppercuts and hammerfists to bust Netwon's face open really badly, leading to the tap out. Good match.
Dong Sik Yoon vs. Fabio Silva R1 6:12. Fabio Silva is an imitation of Wanderlei Silva before the fight, but once the bell rings he's more like The Axe Murdered. Yoon took him down immediately and got a heel hold, but Silva slipped out. Yoon began pounding to open up passing half guard then did some more pounding to open up the arm bar. The Korean fans went nuts for Dong the entire match, and he gave them plenty to cheer for considering he had his opponent in trouble the entire fight, holding him to exactly zero offense.
BACK TO QUEBRADA REVIEWS


* MMA Review Copyright 2008 Quebrada *