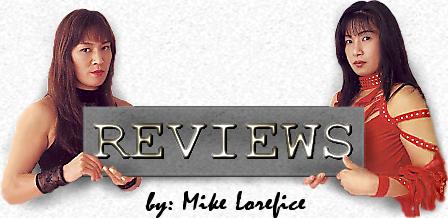 K-1 DREAM.1 LIGHTWEIGHT GRAND PRIX 2008 1st Round 3/15/08 Saitama Super Arena
DREAM Lightweight Grand Prix 1st Round: Joachim Hansen vs. Kotetsu Boku 2R. The much anticipated DREAM debut was such a bust a one-sided squash was the best match aired by a wide margin. Hansen controlled the fight, taking Boku down at will with some impressive throws. He backdropped Boku early, but later they were too close to the ropes so he lifted Boku and turned him inward toward his stomach then slammed him forward. Hansen was seizing finishing positions off his takedowns, but Kotetsu defended well, frustrating his opponent. At one point, Boku was on his knees and Hansen did a forward roll with a head and shoulder lock to get rear mount with Kotetsu lying on top of him. Another time Joachim gave up on the rear naked choke quickly, shifting to arm bar but Boku rolled to his knees and pulled out. Hansen knocked Boku off his feet with a left hook 20 seconds in, and landed some fierce power punches from time to time, but by Boku the low standards of what Boku was able to be successful win in this fight the striker had better luck in standup, at least peppering Joachim with some jabs. An easy win for Hansen, but it was impressive show of heart and determination from Boku in managing to last the duration against a far superior opponent who regularly had him in trouble. Good match.
Minowaman vs. Kwan Bum Lee R1 1:25. Coming off two consecutive losses, the MMA superhero needed a Bum to reestablish himself, so they served one up, literally. Lee had a 42kg weight advantage, though that's a meal for Zulu, the fighter Ikuhisa Minowa fought on the 12/31/07 Premium 2007 Dynamite show. The "skill" difference between Lee and Zulu might not be much, but the former pro baseball player was small enough Minowaman had no problem taking him down, which made all the difference in the world. Lee, who was exactly as billed, didn't appear to have any ground game either, quickly falling prey to a knee bar. Garbage.
Hayato "Mach" Sakurai vs. Hidetaka Monma R1 4:12. Quality short match with some good standup. Sakurai landed a few good Thai knees leading to the takedown, but Monma showed some aptitude as a counter puncher, marking Mach's nose with jabs. Monma landed a body hook, but was stunned by a left hook Sakurai landed at the same time, stumbling to his back where Sakurai reeled off a barrage of punches. All Monma could do was curl up and cover his head, so the ref stopped it.
DREAM Lightweight Grand Prix 1st Round: Tatsuya Kawajiri vs. Black Mamba 2R. I don't know what happened to Kawajiri, but Crusher seemed to forget his feared ground and pound. It looked as though he spent his training camp developing his submission game, and was so eager to pass guard so he could display his new wares he wound up failing on everything beyond control. Kawajiri had a hold of Black Mamba the entire fight, giving him no room to strike. Mamba has good defense in all areas, regularly slithering out and scrambling back to his feet. Mamba was never able to mount any sort of offense though, so Kawajiri won on positioning. A dreadful bore.
DREAM Lightweight Grand Prix 1st Round: Andre Dida vs. Eddie Alvarez R1 6:47. Alrarez quick simply smoked Dida, tossing him around like a cheap shoe. Alrarez had so much confidence in his ability to take Dida down he'd simply let him back up if he couldn't quickly mount. After Alrarez did this the first time Dida rocked him with a right hook and I was thinking he'd be better off just pinning Dida, as he's only dangerous on his feet. But Dida wasn't even in Alrarez's class, and once Alrarez got position he pummeled Dida with ground and pound. Dida had less than no defense for Alrarez's mount, simply covering up.
DREAM Lightweight Grand Prix 1st Round: Shinya Aoki vs. J.Z. Calvan R1 3:46. Some fights just don't seem meant to happen. First, the much anticipated match was postponed from the 12/31/07 YARENNOKA! OHMISOKA! 2007 a week before the show, now we finally get it amidst rumors J.Z.'s knee still isn't right only to have a no contest after 3 crappy minutes. Judo player Aoki wasn't going to stand with Calvan if he could in any way help it, lying around and inviting Calvan on top. Calvan stuffed Aoki's shot and threw three elbows that injured Aoki badly, numbing his right arm to the point of temporarily paralysis. Aoki grabbed the back of his head, as elbows to the head, neck, and spine are illegal in DREAM, but the one that seemed to really hurt Aoki was to the inside of the shoulder blade. One of the next two got the back of Aoki's neck, and the other may have got the spine, but these weren't great shots, arguably connecting the illegal areas more with the triceps than the point of the elbow. In any case, Aoki, who already has controversial DQ victories for being unable to continue after illegal blows by Shigetoshi Iwase & George Sotiropolous, couldn't go with only one arm functioning so it was ruled a no contest, plummeting the tournament into general disarray.
Mirko Cro Cop vs. Tatsuya Mizuno R1 0:56. Having lost his last 2 fights in UFC after winning the 2006 PRIDE Grand Prix and making a successful US debut, Cro Cop was in need of the kind of tomato can he made his name swiftly destroying. Apparently the Japanese couldn't find a masked luchador, so they came up with a fighter who is 3-2 in Pancrase with a loss to Jobber Silva and his "big" win coming over .500 veteran Yuji Sakuragi. Mizuno knew you have to be aggressive with Cro Cop in standup, but lacks the striking skills to do so. He hoped his standup was good enough to open up the takedown, but when he tried to shoot high Mirko got hold of his right arm and brought clinch knees then opened up with a big punch combo for the spectacular KO.
BACK TO QUEBRADA REVIEWS


* MMA Review Copyright 2008 Quebrada *