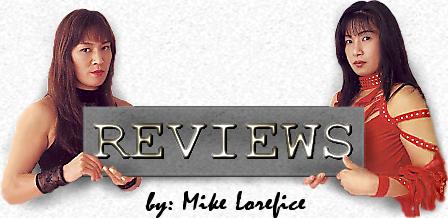 WEC 35 8/3/08 Las Vegas, NV Hard Rock Hotel & Casino
Brian Bowles vs. Damacio Page R1 3:30. Bowles showed a powerful guillotine choke, locking it the first time when Page was trying to use the cage to stand. Page escaped and let Bowles up to kickbox, but Bowles landed some solid rights. Page stuffed Bowles takedown and tried to transition to a slam, but as he lifted Bowles reapplied the guillotine for the win.
WEC Lightweight Championship: Jamie Varner vs. Marcus Hicks R1 2:08. Exciting short fight. Hicks may be a bit predictable, but he's one tough guy. He was the stronger fighter and kept coming forward, working the clinch game and slamming Varner. Hicks wanted the ground game because Varner is the more diverse and professional standup fighter, but he couldn't keep Varner down once he got him there. Varner had his deadly guillotine choke scouted, able to escape a tough early attempt. Varner began to turn the fight when he landed two big clinch knees, fending off the takedown and landing repeated blows. Varner began teeing off on Hicks, but Hicks refused to give up, showing an amazing chin and fantastic willpower as he continued to drive forward hoping for the takedown. Hicks took about 10 shots that would have put most fighters away before his body finally gave out. Good match.
Brock Larson vs. Carlo Prater R1 0:37. Larson feinted then drilled Prater with a left straight down the middle that for all intents and purposes KO'd Prater.
WEC Light Heavyweight Title: Brian Stann vs. Steve Cantwell R2 4:01. After all of six fights they ran out of jobbers for the jarhead to fight, so they had to rehash one. They served up a guy their Kimbo had KO'd in all of 41 seconds on WEC 26 3/24/07. However, Steve Cantwell has done something WEC's paper champion has not, he's actually improved. Cantwell has very good Muay Thai, and good Muay Thai will beat good boxing almost every time. Cantwell used his kickboxing early to score from a distance, but despite feeling Stann's power in their last contest, it was quickly apparent he wasn't going to be afraid to challenge Stann in the pocket. There were some furious exchanges, but Cantwell kept Stann off balance by landing a diverse standup offense in combinations that utilized the entire body, while Stann was landing one or maybe two punches to the head. Once Stann realized he wasn't going to win standup he could have turned to his ground game, but oops, it's non-existent. To make things worse, Stann was tired after a lightning exchange two minutes into the fight, and never seemed fully refreshed. His best chance came when Cantwell slipped with 30 seconds left in the first, but though Stann landed some punishing ground and pound, Cantwell was back on his feet with five seconds left. Stann was really blowing up in the second after he walked into a stiff right and was backed up with hard punches. Cantwell began to work the body even more to take the legs from the one-dimensional warrior. Cantwell continued picking Stann apart, turning him into an upright stiff with no bounce in his legs and no head movement. Finally, a series of punches, kicks, and knees led to Stann doing what anyone with any brains was expecting the first time he fought anyone remotely qualified, fall flat on his face. To his credit, Stann was very classy in defeat, admitting Cantwell was "more technical and accurate with his strikes". Good match.
Josh Grispi vs. Micah Miller R1 0:50. Miller couldn't find the range with his jabs. Grispi used solid inside leg kicks to counter it early then when Micah charged forward missing a couple straights, Grispi cracked him an overhand right for the flash knockout. Herb Dean stopped the fight after two punches on the ground then Miller popped right up ready to continue, not even realizing it was over.
WEC Welterweight Title: Carlos Condit vs. Hiromitsu Miura R4 4:43. Excellent back and forth war. Though not quite as good as Miguel Torres vs. Yoshiro Maeda or Urijah Faber vs. Jens Pulver from WEC 34, this was another excellent fight that put UFC and their lay and pray specialists to shame. Perhaps Condit and Miura would lose a boring decision to Jon Fitch, Josh Crotchcheck, or Diego Sanchez, but the worst round of this fight exceeded the combined career excitement those three dullards have provided (Sanchez's one interesting fight on 8/17/06 was all due to the ever squandered Karo Parisyan).
Some people feel this fight exposed Condit, but my opinion of him rose because he found a way to defeat a tough opponent who pushed him to, if not beyond, the brink of his skills and stamina. Miura was beating him in standup, cracking him with punches and showing perhaps the best judo ever displayed in MMA by someone not named Parisyan, including 4 throws in the first round alone. Condit was able to scramble to his feet after most of them, and as the fight progressed he made adjustments that took them away, taking Miura's back and trying to choke him out.
The difference in this fight is Condit was able to find the willpower to at least be active, while Miura wasn't able to capitalize on his positions. He had the better ground and pound with some furious flurries, but he was often so tired once he had the top Josh Rosenthal would stand them up while he was resting. Miura was by far the more dynamic fighter, but Condit was always finding some way to take his energy, whether keeping his hips moving on the bottom, throwing a submission at him, or forcing him to defend the punches. In the first, Condit hurt Miura with a right hand and followed into side mount where he used a crucifix to open up short elbows. He controlled much of the 2nd on the ground after an early slip by Miura, shifting his weight back and mounting when Miura nearly swept him with 2 minutes left. Miura postured up for added power on the ground and pound, but Condit quickly scrambled to his feet and landed a big knee.
The fight was incredibly even. Frank Mir, acting as Condit's head cheerleader, gave him every round, but I thought Miura won the first for sure and round 3 & 4 (had it not been stopped) could have gone either way. As a whole, it was pretty much a toss up, and starting in the third you began to feel either could have finished it at any moment, if for no other reason than they were so tired you almost could have blown them over. Miura had several opportunities to fold, but was being incredibly stubborn.
The main difference was not between the fighters, but rather that Rosenthal did Miura no favors throughout the fight. I'm generally for standups, but I dislike the manner in which they are utilized. It always seems as though the ref uses the standups to maintain the pace, so the fastest paced fights wind up having the most standups (which ultimately shortens the fight), while dull inactive fights are allowed to crawl along at the speed of paint drying (which allows for another dull decision). Another annoyance is the wrestlers are allowed to ride the opposition all night as long as they give them enough love taps, but submission fighters aren't allowed to wait for an opening, instead they're forced to either throw similarly useless punches or keep trying to pass guard even though many fighters find it easier to get a submission from ½ guard. The annoying things about Rosenthal's standups is Miura would be penalized for taking a 15 second break after a sweep, as if it didn't take anything out of him to spend a minute or two taking punishment while trying to turn Condit over. Miura would also be punished for a ground and pound style that was actually effective. Instead of consistent taps, he'd throw a furious flurry that did legitimate damage, but then he'd have to rest because throwing a dozen punches in 10 seconds really drains you.
The fourth round had Miura's best fighting since the first, landing big punches early, but Condit was able to take him down just after he blocked another judo throw. Miura swept as both were ready to faint, but Condit managed a kneebar attempt from the bottom and Rosenthal contributed another of his standups. Miura was too tired to defend the takedown, getting mounted quickly, but of course Rosenthal didn't stand them up when Condit was too tired to attack. Back on their feet after another reversal by Miura, simply standing was a chore. Condit landed a weak knee that dropped Miura only from exhaustion, and was more riding Miura, who was on his knees, than doing any damage with his love taps. Miura was trying to get away with resting because he was far beyond exhausted. Rosenthal warned Miura to move, but Miura was too tired to try to stand out or roll into guard, so despite Miura being in no actual danger and there being less than 20 seconds, Rosenthal again gave Condit the benefit of the doubt with the questionable stoppage. Granted Miura was still on the ground five minutes later, but when you've given your heart and soul for almost 20 minutes you deserve a chance to answer the bell for the fifth. Excellent match.
BACK TO QUEBRADA REVIEWS


* MMA Review Copyright 2008 Quebrada *