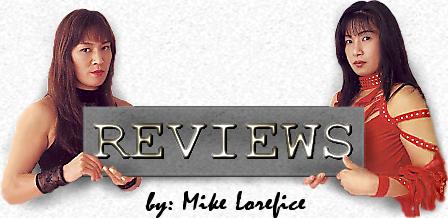 UFC 186: Johnson vs. Horiguchi 4/25/15 Montreal, QUE Bell Centre
Chad Laprise vs. Brian Barbarena 3R. Laprise has improved his footwork & technique quite a bit, and was really looking fantastic in the 1st round. He's the quicker, far more technical and diverse striker, and he was just looking so at ease picking Barbarena apart. Laprise landed a half dozen high kicks in the 1st round alone, though not all of them were clean, a nice spinning back kick that winded Barbarena, and left hands to the side/back of the head among other good, crisp shots. Barbarena doesn't have nearly the ceiling that Laprise does as a prospect, he's not the same caliber athlete, but he's just one tough dude, & he was able to weather the storm. It helps that he's a lanky southpaw, but his number 1 attribute is his heart, and if you aren't prepared to work your ass off for 3 rounds you are going to be in trouble against him. Barbarena was laying back allowing Laprise to pick his moments to land kicks at range or angle and enter in the 1st, but as the fight progressed he began to take Laprise's space and make it more of an ugly scrap. Barbarena kept coming forward in the 2nd half of the fight, landing low kicks and looking to clinch, which totally shut Laprise high kick and generally range striking game down, and reduced his output quite a bit. Laprise's footwork improvements also began to not help him in the 2nd half of the fight, as he lacked the energy to constantly bounce, move, and angle. Laprise just wasn't able to attack often enough, and became too content to work in the clinch even though he wasn't having any success there. I'm not sure Barbarena won a round as Laprise did a lot of good work in the 1st half of round 2 before he tired & Barbarena made some adjustments and still landed much crisper shots in the 3rd (I did give that to Barbarena simply on volume). However, at worst, after getting blown out in the 1st, Barbarena definitely made the 2nd and 3rd close, and once again earned the respect of the fans with his desire and conditioning. Laprise won a unanimous decision 30-27, 29-28, 29-28. Good match
Thomas Almeida vs. Yves Jabouin R1 4:18. Almeida is an amazing prospect who has the sort of boxing game that gets you excited about boxing. His ability to get inside and then disguise his punches by ducking down, working the body and head in combination with equal proficiency and without being easy to read is just a thing of beauty. And with his power to go along with his ability to level change so fluidly within the combos, it's just deadly. Jabouin is a good striker in his own right, but his striking is much harder to implement because it relies much more on flash, timing, and distance, and he was just outgunned here, especially on the inside where most of the fight took place. Despite his highlight reel finishes from back in the day, even he knew at this point he was better off just trying to take Almeida down, but once Almeida showed great balance quickly getting back up and launching his striking attack, Jabouin became concerned with holding the center of the octagon, which got him into a fire fight in the pocket with a much more deadly short range striker. It didn't take long before Almeida hurt Yves with a left hook counter, backed him into the cage after a big right, and finished with a liver kick and a series of punches. Fun while it lasted.
John Makdessi vs. Shane Campbell R1 4:53. Campbell was the underdog I had the most confidence in because his muay thai is so good he's fought in K-1 (given it's no longer the Hoost, Aerts, Hug, & Bonjasky K-1), and his opponent is primarily a standup fighter, who was outreached and thus more outgunned. There were some clear red flags such as the short notice, the higher level of competition than Campbell has faced in MMA, and my fear that Firas Zahabi would just have Makdessi try to lay on Campbell for 15 minutes because that's the Tristar way. However, Campbell had a clear path to victory that he displayed early on in this contest, striking at distance with a mix of low kicks that would reduce Makdessi's ability to take him down and body kicks that would reduce his stamina to a level hopefully more equal to Campbell's. Campbell was looking great, but then he shot a takedown for some reason. Failing on the takedown was actually okay since it gave Makdessi something else to think about, the problem is he then just stood right there with his back against the cage, which finally allowed Makdessi to strike in range. Makdessi pounced on the opportunity with a couple lefts to the head then dropped Campbell with a big right and flurried on the ground. I was surprised Philippe Chartier didn't stop the fight because Campbell was just covering, but Campbell did manage to stand. It was a similar situation to Lyoto Machida last week on UFC on Fox 15: Machida vs. Rockhold where Campbell was up, but just had nothing left in his wobbly legs. Campbell did manage to spend enough time failing on a takedown attempt to give himself some chance to recover, but still couldn't regain enough movement to keep Makdessi out of range or evade anything. Makdessi got him with a body/head combo then stepped outside when Campell missed a right and dropped Shane with a short right, this time getting the stoppage with the flurry on the ground. Makdessi was very opportunistic here and super impressive when in range, really landing some hard punches and having the cardio to follow them up. Instead of being the favorite who didn't take care of business as it looked early on, he wound up being the highest scoring fighter on DraftKings. Entertaining fight with both men looking very impressive when in their comfort zone.
Michael Bisping vs. C.B. Dollaway 3R. I never thought Bisping or Dollaway would be having a fight of the night contender on any show that wasn't just plain dreadful, but their match was a pleasant surprise to say the least. It wasn't Bisping trying to outpoint Dollaway with a bunch of jabs or Dollaway laying on Bisping in hopes of praying his way to a decision. CB's striking has improved to the point he didn't care that much about trying to wrestle because he could rock Bisping with big left hooks. Bisping, obviously, is technically the better striker and is the one who is going to land the combos, but CB had enough power to be more then competitive, and what's more important is he had the belief in himself and just relax and fight the fight that presented itself. He was doing a good job of finishing his combos with big lefts, and dropped Bisping with one late in the 1st. Joe Rogan thought CB might have finished if he let Bisping up right away, and when Bisping did get back up, CB landed 2 more big shots, but that seemed to fire Bisping up and he finished the round with a good flurry. Whether or not the knockdown was the impetus for the more aggressive Bisping, he certainly fought a less cautious and conservative fight than usual. Bisping was definitely actually bringing it here, engaging in the brawl as CB got less and less technical and trying to hurt CB rather than simply outvolume him. Bisping is the easiest fighter to predict in terms of outcome, I heard the favorite has won 19 of his last 20 fights, and that's not surprising because he always beats guys like CB who are ranked lower but then loses to anyone under 40 who has ever been a contender. If CB could have fought the entire round like the 1st, it would have been his fight to lose, but of course, Bisping is the 1 who can do that and the pretenders are the ones who allow him to beat them by outworking them in the 2nd half of the fight. And despite some really good action with CB swinging hard, that's what happened here as CB progressively wasn't setting anything up and got lazy with his technique and footwork. Bisping began landing his combos midway through the 2nd when CB slowed up then hurt CB with a short right hand counter. CB never respected Bisping's "power" though, and came back hurting and cutting Bisping with yet another nice left hook then finally got a takedown at the end of the round. Still a Bisping round though because Bisping landed so many more shots, 26-11, even if CB's were most of the better ones, short right aside. Round 3 continued in the same fashion with Count being a lot more active, but CB landing some big left hooks and taking him down once. I want to say CB fought just slow enough in the 2nd half to lose to Bisping's cardio, but really, the fight was totally up in the air in the last minute. CB tried to secure it with the takedown, but Bisping not only defended, he surprisingly ended up on top, and that was really the difference as he was able to land a series of solid shots on the ground to shift things back in his favor. Definitely one of Bisping's most entertaining fights. Bisping won a unanimous 29-28 decision. Good match
Quinton "Rampage" Jackson vs. Fabio Maldonado 3R. You couldn't have a more boring 15 minute standup fight where punches were actually thrown than these guys managed. Wow, I mean, I enjoy the sport of boxing and statistically they connected on over 200 strikes, but there was nothing dynamic about the boxing in this fight. There wasn't any art and there wasn't any power. I want to say it was like watching a couple mid 40's former star heavyweights, but the fans would have cared about that, and at least one of them would have managed to land a couple good shots that reminded you of when they used to be good and entertaining fighters. It was just so tedious watching 2 guys who weren't defending land a lot of shots that didn't do anything, although even landing kind of misrepresents Maldonado, as little seemed to connect cleanly despite Rampage's lack of effort to avoid. I was so disappointed that they pulled Steve Bosse and put the has been back on the show because Bosse, while a never was, at least was going to come to fight. I may or may not root for guys like Barbarena, but I'll always wish them well because they are going to give me their all, win or lose. The thing I will never support is guys like Rampage who just coast, and what makes him the most intolerable is he then blames everyone and everything else when the problem is he is lazy and inefficient because he's so one dimensional and doesn't want to be bothered training, much less improving. Rampage finally bawled enough that the UFC enablers gave him an opponent who doesn't believe in actually fighting mixed martial arts, but instead insists solely on boxing as if it were 1993 MMA. Maldonado may be as good as you can be as an unathletic boxer in 2015 MMA who just stands in front of the opposition waiting to be clocked, but Rampage is never again going to be anything beyond as bad a fighter as you can be when you are a gifted athlete who was once feared for your natural ability. Everyone was like, WOW, Rampage is going to KO Maldonado in a minute, he might even kill him, but this was exactly what I thought it would be. Rampage, of course, didn't put the work in out of the octagon, so he fought for half a round and when he couldn't come close to putting Maldonado away because he didn't land even a single shot that registered even though the human punching bag was just hanging there in front of him, he just conceded it was going the distance and reverted to his usual style of trying to put out just enough energy to squeak by via decision and then whine like crazy if that just enough effort in his mind wasn't just enough in the judges minds. Maldonado wasn't good enough for that to be much of a worry though. Pretty much all he could do was try to make Rampage work and hope Rampage was so out of shape he keeled over. Sadly, there were a section from late in the 1st until the start of the 3rd where it seemed like that alone might actually work. Maldonado's whole game is based on attrition, and normally he can at least keep the pace up for 3 rounds, but what killed him here is he gassed in the 3rd, which allowed Rampage to once again become the aggressor. Maldonado was only able to land a few jump left hooks in the 1st when Rampage was relatively fresh, and the announcers were going crazy about how amazing it was that Rampage actually threw some kicks and knees like this was actual improvement when, of course, this has all been in his arsenal for a decade he just doesn't use any of it because normally he fights an actual mixed martial artist who might counter with a takedown. Anyway, Rampage was totally dominating when he came forward, but once that took too much energy Rampage allowed Maldonado to steal the 2nd by implementing his usual game plan of pushing him back with his surprisingly wimpy body punches, holding him against the cage, and generally trying to wind the opponent so he can finish them late. Maldonado actually even took Rampage down once. Rampage was sucking wind and the zip came off his shots, but once Fabio stopped pushing the pace Rampage came back working the body and landing the uppercut. Rampage was not only the more powerful boxer, but actually the more technical one, clearly taking the 3rd from an all too passive Maldonado to seal the victory. Rampage won a unanimous decision 29-28, 30-27, 30-27. Poor match.
UFC Flyweight Title Match: Demetrious Johnson vs. Kyoji Horiguchi R5 4:59. I feel sorry for Horiguchi in the sense that it's not really right for the UFC to rush a young fighter who has never fought a top 15 fighter into a title match. Horiguchi has enough talent that he might be championship material if you give him time to develop, he closes the distance faster than even Johnson and of course has tons more power, legitimate 1 strike KO power because he gets so much speed and momentum behind it, but if he continues to improve the way we think he can, are they going to then give him another title shot when he's actually ready for it? I doubt it, especially if Mighty Mouse is still champion because who is going to want to see this again, even if, in 2 years it might be anything but this? DJ had a great game plan as Matt Hume fighters always do. Horiguchi is mainly only dangerous right now when he blitzes, so DJ instead kept rushing him with punches and dropping into the takdown. Once Johnson got Horiguchi down he couldn't really do anything to him, maybe advance position but he wasn't landing any damaging strikes or getting to the point of attempting submissions, and Horiguchi was just using the cage to get back to his feet. It wound up being a tedious wash/rinse/repeat match because Horiguchi couldn't stop Johnson from punching his way in and taking him down, but then Mouse couldn't really do anything to him or keep him down. Horiguchi landed 1 good knee when he actually had a chance to rush DJ before DJ could rush him, but otherwise it was a long night of getting controlled. Horiguchi's cardio held up despite DJ pressuring him endlessly and keeping him in a defensive wrestling position for the majority of the fight, but it was so frustrating to see DJ's corner typically give him great advice about what he needed to do differently to add to what he was doing so exceptionally well while Horiguchi's corner never even addressed the most obvious point of doing anything different to either counter DJ's punching charge or stop him from finishing it with the level change takedown. And ultimately, Johnson eventually did finish mostly for that reason as once he secured the arm properly, he was able to do damage punching out of the mounted crucifix, which set up him spinning into an armbar for the win with exactly 1 second remaining. I love that Johnson, knowing he was going to win 50-45 at the very worst, was still pushing for the finish in the last 15 seconds, not only from the cardio aspect of having the energy to do so, but just from the mindset aspect of wanting it because he could and should not just win but finish. It's the effort and desire that keeps Mighty Mouse at the top of his game, and the division. This fight exposed a lot of holes in his game as far as his ability to actually be a threat once he got the fight to the ground, but ultimately, even if just for a few seconds, he did do that damage and that's why he did get that submission. With other guys, you'd just say, yeah but..., but with Mighty Mouse, you feel like he'll spend the next few months working on this and the next fighter he gets down will be getting beat up. Average match.
BACK TO QUEBRADA REVIEWS


* MMA Review Copyright 2015 Quebrada *