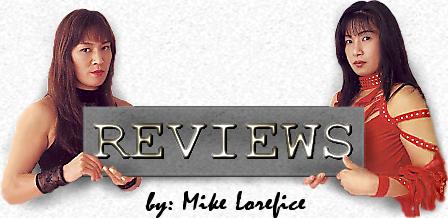 UFC on Fox 15: Machida vs. Rockhold 4/18/15 Newark, NJ Prudential Center
Paige VanZant vs. Felice Herrig 3R. I'm at a loss to even try to explain this recent hype for Herrig that portrays her as some great veteran who has been at or at least near the top of the sport for a long time and on the cusp of deserving a title shot. Herrig isn't Machida or Jacare or even Swanson, she's Bisping or Abbott, a fighter who runs her mouth endlessly despite never actually beating anyone of any relevance. Herrig's record (now 10-6 or 11-7 if you include TUF) is not only journeywoman, but her wins are mostly over people I've never even heard of. I mean, her name wins are over Jessica Rakoczy who is 1-4-1, Heather Jo Clark who is a bad 7-4 fighter, & Lisa Ellis who is 15-9 and was arguably the worst fighter in the house. Herrig isn't one of those fighters who looks really good then loses either. It's not like Al Iaquinta vs. Mitch Clarke UFC 173 5/24/14 where you are thinking this Iaquinta is really impressive, he has this fight in the bag, and then, ooops. No, she is very sloppy. Her kickboxing background sounds impressive, but it hasn't translated into MMA in any of the fights I've seen, and she can get a takedown but then not really do anything with it and then lose the position. The two times Herrig fought a legitimate fighter, she wasn't even remotely competitive. Tecia Torres kickboxing background has translated to MMA, and she totally lit Herrig up in standup, and Carla Esparza did what Esparza does (ie took Herrig down and laid on her she couldn't use any of her standup). VanZant is overrated right now too, but that's because were not just seeing VanZant's Last Days, she's in the OSP position of being a prospect who in a major league almost from the start so we are seeing a raw talent rather than a polished fighter who has worked the kinks out on the indy scene. Paige gets away with a lot because her opposition isn't that skilled & most 115 women don't have KO power, so she can kind of just charge through their strikes to tie them up then use a dangerous head throw that exposes her back but not actually lose or get dominated or hurt from giving up the dominant position because she's not fighting again Rockhold or Dariush and thus she can escape back to her feet or get top control virtually on cardio, athleticism, & desire. What Paige has right now is an amazing amount of heart, grit, determination, and stamina. She's going to go all out to win for 15 minutes, and if you can't put her away she's probably going to win a decision strictly by outworking you, by showing every second that she wants it more. The effort was once again a huge difference in this fight, especially on the ground as Paige would be moving and working the entire time but Herrig would only work at the beginning of the scramble then give up so Paige would win it by continuing. Herrig's offense came because Paige is still incredibly sloppy, allowing Herrig to take her back and try a couple rear naked chokes and an armbar in the first after predictably losing her back after the head and arm throw. Time and time again though Paige would close the distance, work the clinch game and I do mean WORK, and get top control off a throw. Paige's skill may not be amazing, but her pressure may already be second to none. Swarming, clinching, and scrambling, she's a real busy bee out there, and it's fun to watch. It may have been a round each going into the 3rd if you put value on Herrig's submission attempts in the 1st, but Herrig was clearly slowing down, and you knew Paige was still going to be able to go 100% for another 5 minutes. And that was really the difference in the fight, as Paige was able to get another trip off the wizard early in the round, and now finally beat a depleted Herrig down with tons of punches. If Herrig had the energy to do so, she could have taken Paige's back because Paige is really bad about securing anything, instead just allowing a leg tangle that should get her swept or reversed. Paige doesn't yet have the power to finish Herrig, but she really put a lot of quantity on her in the 3rd, and it was a true bludgeoning by the end. The fight was pretty much what I expected, fun stuff with never a slow or dull moment and desire constantly winning out over experience. VanZant won a unanimous decision 30-26, 29-27, 30-26. Good match
Max Holloway vs. Cub Swanson R3 3:58. I've been high on Holloway for a long time. He's still one of the youngest fighters in the UFC and getting noticeably better with each fight, but what amazed me about just how much improvement he showed here is his last fight against Cole Miller at UFC Fight Night 60: Henderson vs. Thatch was just two months ago. Holloway was still using his length and his volume, but his footwork was worlds better, never standing around or still and constantly switching stances, giving Cub different looks and attacking from different angles. These improvements allowed him to do something akin to the TJ Dillashaw performance against Renan Barao where he had so much movement and diversity Swanson could neither defend what he was throwing at him (he landed 42%) nor hit him back (he outlanded Cub 86-58). A lot of that is on Cub though. He has so many skills and can be such a smart fighter, but today he was stuck in 1 mode, and it was the 1 mode that obviously wasn't working. Cub just wanted to land the 1 big KO shot with the overhand left, but since Max was always on the move, whenever Cub planted to throw his power shot, Max was nowhere to be found yet Cub refused to adjust. You just felt like this is the reason Cub will never be champion. I mean, he might have the best jab in MMA, but he was unwilling to use it, and instead let a far inferior boxer with a slightly shorter punching reach keep him on the end of his punches. You felt even stronger that Cub also had a clear path to victory on the ground with superior wrestling and BJJ, but despite his standup not working, he made little effort to actually get the fight there so Holloway just outworked & outmoved Cub all night. Holoway was too fast for Cub, pulling out creative and athletic strikes on the move throughout the contest. Holloway swelled Cub's left eye early with a right hand. He had a nice jumping knee and short left late in the 2nd. 90 seconds into the 3rd, Max countered a left body hook with a knee to the body and followed with a left body hook & kick that forced Cub into takedown mode. Max stuffed it though and tried to take Cub's back, but found an arm triangle instead that he ultimately gave up on and allowed Cub back up. Holloway darted in showing a right, but instead hurt Cub with a short left and dropped into a guillotine that Cub ultimately had to tap to after grimacing in pain for quite a while. Hollaway really arrived with this fight, and you feel like this is the first of many signature wins if he can continue to display such awesome movement that keeps the opponent on the defensive and also allows him to make them pay when they do attack without having to stand around in the pocket to do so. Good match.
Ronaldo "Jacare" Souza vs. Chris Camozzi R1 2:33. This may be the least anticipated rematch in UFC history, but that's not Camozzi's fault. Yes, Camozzi had no business being in with Jacare when they first fought at UFC on FX 8: Belfort vs. Rockhold 5/18/13, and the skill gap between the two has only drastically widened in the interim. However, one has to give Camozzi credit because he was about the only fighter on the planet willing to take a match against such an awesome opponent on such short notice, and he was in good enough shape to make weight. Camozzi was predictably unable to do much once the bell rang, a couple of low kicks before Jacare took him down, but everyone knew this was just about giving Jacare a fight so he didn't waste all that time training and cutting weight. Jacare did a beautiful guard pass where he jumped forward, pushed off the cage to slide over the knee, and from there it was academic with the armbar coming when Camozzi turned to his knees as Jacare was transitioning from side to full mount. What's frustrating for me is I feel Jacare is a guy who could be champion, but even though he's won 12 of his last 13, he's another guy that never seems to fight anyone. Granted this fight was supposed to be against Yoel Romero, and that's the sort of guy I want to see him fighting, along with Weidman, Machida, Belfort, or Silva, guys that are real competition not the sort of fighter Bisping might be able to outpoint.
Luke Rockhold vs. Lyoto Machida R2 2:31. I was confident Machida would win this fight because he's been fighting the who's who of top stars and legends at 205 and now 185 for the last 7 years while Rockhold is basically 1-1 against relevant fighters having defeated Jacare Souza on Strikeforce: Barnett vs. Kharitonov 9/10/11 and lost quickly to Vitor Belfort on UFC on FX 8: Belfort vs. Rockhold 5/18/13. It did worry me that Rockhold has stormed through his opposition, and done so in a very varied manner, but there's a large portion of me that says, "yeah, but that's why Michael Bisping, Costas Philippou, & Tim Boetsch will never be relevant." However, this was Rockhold treating the great Lyoto Machida like he was no better than that brand of mid-level fodder. I also thought both being lefties would be an advantage to Machida, and that the loss to Belfort was perhaps proof of that. That part I may have been right about as Machida was able to land the long left straight and then follow with the short right hand. The problem is this worked so well he kept going back to it, and the third time Rockhold countered with a right hand that more or less missed as a punch but landed as a sort of clubbing lariat type of blow to the upper back or back of the neck that knocked Machida down more in a a weird momentum/loss of balance type of way. I did give Rockhold the advantage on the ground, but I never expected we'd see much time there, much less the majority of the fight. Machida escaped the guillotine quickly and was striking from the bottom, but that allowed Rockhold to mount, and that was trouble. There were a number of good scrambles, but Machida could never quite free himself of Rockhold's grasp even if he did get back to his feet, and Rockhold's size & strength advantages played a noticeable part here as Luke always dragged Lyoto back down. Machida wasn't taking much damage early, but it got really bad late and Lyoto barely survived the final 30 seconds of the round getting lit up from rear mount and nearly choked out. Rockhold would definitely have finished very soon had the round not ended, but it really didn't matter as he did so much damage Machida was very foggy & groggy & simply had nothing left in his legs. If Machida had anything left in his legs, he could have just used his speed to circle until he recovered, but a clear headed Machida could probably move better on his buddy Anderson Silva's broken leg than he was able to throughout the 2nd round. His legs were completely rubber, and he was pretty much just standing around. Rockhold was in no hurry, and ultimately Machida seemed to get pushed down after both missed lefts because Machida was so weak legged he couldn't disengage sharply or quickly. From there it was academic, a few punches while mounting then the rear naked choke once Lyoto gave his back. What really killed me on DraftKings is I thought if Machida did lose, it would at be a decision or highly competitive late finish, so I figured the worst case scenario is he'd give me 20+ points instead of the 6.5 I wound up with. Beyond that disappointment, I guess what really sucked is a match everyone was so looking forward to, saying was going to be such a close and competitive standup fight, wound up being a quick, one-sided ground fight instead of the match of the year contender that was Machida vs. Chris Weidman. Above average match.
BACK TO QUEBRADA REVIEWS


* MMA Review Copyright 2015 Quebrada *