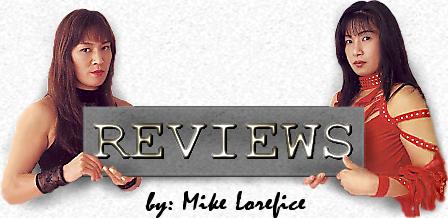 UFC 172: Jones vs. Teixeira 4/26/14 Baltimore, MD Baltimore Arena
Takanori Gomi vs. Isaac Vallie-Flagg 3R. Gomi's fights are always enjoyable because he just swings for the fences, and this was no exception. Flagg pressured relentlessly, getting off to a hot start with good straights to the nose that bloodied Gomi and front kicks to the midsection that added to his breathing problems. Joe Rogan thought Gomi was out of shape, but I thought it was more the good placement of Flagg's strikes than even his constant attacking that was creating the effect. That said, Gomi got on top midway through round 1, and I felt he owned the fight from this point forward, though Rogan continued to criticize him for the next round. Once they were back on their feet, Gomi began to do great work countering Flagg, and his tactic of hopping to the side to avoid Flagg's lead then cracking him with a big right hand counter was money the rest of the fight. Flagg continued to attack and attack, but never made any adjustment, so his constant aggression was just playing into Gomi's hands even if it was arguably tiring Gomi out. Other than slipping and bombing back, Gomi did nice work with the left body hook, hurting Flagg to the liver midway through the 2nd. Flagg's right eye was seriously damaged late in round 2. What started out as a little bleeding from a Gomi left turned into major swelling so quickly that Flagg's eye was nearly shut by the end of the 2nd. Gomi landed some good shots to the eye in the 3rd, and a jab there followed by a nice combination where a couple power punches hit the eye seemed to seal the fight for Gomi, as Flagg was just leaking blood. This may have been lucky for Gomi, as he arguably shut it down from here because he was gassed. None of the rounds were decisive and the strikes stats were pretty close. I gave Gomi every round because he consistently landed the harder, more damaging shots, which certainly showed by the way his face only had a couple little marks compared to his opponent's totally battered and swolen right side of the face, but after the all-time sham decision loss to Diego Sanchez at UFC on Fuel TV: Silva vs. Stann 3/3/13, I wasn't relaxing until I saw Gomi's hand raised for the unanimous 29-28 decision. Good match.
Max Holloway vs. Andre Fili R3 3:39. Fili had the 3.5 inch reach advantage and fought tall, using the jab or feinting then following with power. Holloway landed a couple good knees, but Fili was more active and aggressive to win the 1st. Holloway came out with a couple jabs and a spinning back kick in round 2, and Fili just didn't seem to like getting hit, growing increasingly less aggressive as the round progressed, which, of course, resulted in him taking more punishment, as it allowed Holloway to settle into a rhythm with his boxing. This included a lot of good body work, which in addition to Fili simply tiring, also made him suck wind. Fili tried to shift to wrestling, but even when he got the takedown he did so little with it Kevin Mulhall stood them quickly. Holloway continued to score with his boxing and timely spinning back kicks that Fili circled into, finally breaking Fili down late in the 3rd with a good combination then countering Fili's desperation single leg by dropping into a guillotine choke for the win. Above average match.
Jim Miller vs. Yancy Medeiros R1 3:18. Medeiros was elevated to the main card a week before the show when Bobby Green got hurt. He had the 6" reach advantage, and was fighting long with jabs and front kicks. Miller hurt him with a left straight to the body, and a knee that may have been a low blow then threw him to the ground and guillotine choked Medeiros for the win.
Luke Rockhold vs. Tim Boetsch R1 2:08. Boetsch went for a single leg, but Rockhold rolled him and hooked a triangle when Boetsch was on his knees still holding onto the single. As Boetsch began to weaken from the lengthy traingle, Rockhold went after the arm while maintaining the triangle then shifted to the Kimura won the win.
Anthony Johnson vs. Phil Davis 3R. This wasn't a great fight by any stretch of the imagination, but I perversely enjoyed it because a battle between the supposed #4 light heavyweight and a former 170 pounder UFC cut 2 years ago looked like a little girl taking on a man, with the supposed star being the little girl. Davis wasn't able to hump his way through 3 soporific rounds en route to another shady decision, and Johnson, having full confidence in his takedown defense, was relaxed as could be knowing Davis wasn't capable of hurting him on his feet. Johnson didn't overcommit to anything or rush in any way, he just believed in his ability to box all night, knowing every punch he landed whether from initiating or countering was going to hurt Davis in a big way, and there was nothing Davis could do but take it or surrender. I loved how Johnson not only defended Davis' takedowns, but often rocked Davis with uppercuts when he dropped his head to shoot. This punishment Davis took while attempting his bread and butter was more than anything the reason Davis was fighting scared as the fight progressed. He still kept coming in his lost in standup sort of way that earned no respect from Rumble, but he was progressively pulling up on his own shots to jump back hoping to avoid the counter or simply just fainting and leaping backwards. This was one of the most one-sided fights in UFC history. Johnson perhaps didn't have the knockdowns or activity to get 10-8 rounds the way the far too conservative judges score, but the total stats of 60 strikes to 32 don't tell any of the story, as this was 60 bombs to 32 sissy shots. Johnson won a unanimous 30-27 decision. Average match.
UFC Light Heavyweight Title Match: Jon Jones vs. Glover Teixeira 5R. Though a tougher win than usual, the story was the same with Jones facing a fine fighter who may match up in height and weight, but simply lacks the reach to compete with the ridiculously lengthy champion. Teixeira started off well, showing he could close the distance and land punch combos, but the lack of reach kept it from being a classic like Jones previous title match against Alexander Gustafsson at UFC 165 9/21/13. Gustafsson had to work his ass off all night despite having comparable reach, but I can't think of anyone in this division who has the stamina to just rush Jones for 25 minutes to make up for the reach. Anytime Glover "rested" or more accurately fought as a normal fighter timing or setting up his rushes, Jones pushed Glover back landing a single jab or kick and backed up himself to accentuate the distance then landed another single shot, wash, rinse, repeat. I felt rounds 1 & most of round 2 were close. Jones seemed poised to pull away when he hurt Glover with an axe kick, two oblique kicks, and an elbow late in the 2nd, but then eye gouged him, and after the break Teixeira pressed forward with a right to the body and a good left to stun Jones. Jones definitively took over in round 3, surprisingly by fighting the type of fight Teixeira should have wanted. Jones said he made this change to a phone booth style fight where he tied Glover up against the cage and worked on the inside because he saw that Glover was winding up on all his shots, and there was a definite power decrease in Teixeira's punches working the uppercuts and body punches from such close quarters. Teixeira was also tiring, and with less speed and power on his punches, Jones began avoiding everything threatening, while Glover was getting caught by increasingly powerful short shots. Though Teixeira defended the takedowns, one of the other huge differences was the diversity of the two fighters. Teixeira could punch, but that was it, while Jones literally attacked with every part of his body, doing everything from shoulders to spinning back kicks as spacing permitted. The only thing Jones wasn't really throwing was right hands, as he may have injured his hand early on or even in training, but Teixeira probably dislocated a shoulder in the 1st round when Jones locked him up and was cut very badly over the right eye from Jones elbows in round 3. One could argue it was simply the reach, but certainly the difference in their variety also played a big part of the difference in their accuracy, as Jones landed 158 at 62% to Teixeira's 65 at 31%. Jones won a unanimous 50-45 decision. Above average match.
BACK TO QUEBRADA REVIEWS


* MMA Review Copyright 2014 Quebrada *