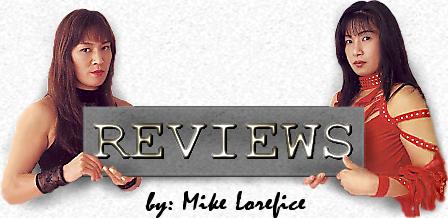 UFC 165: Jones vs. Gustafsson
9/21/13 Toronto, Ontario, CA Air Canada Centre
Khabib Nurmagomedov vs. Pat Healy 3R. In a sense, it was much more competitive than I expected, as while Khabib had all the takedowns, he wasn't able to hold his overmatched fellow wrestler Healy down until the 3rd, so much of the 1st two rounds were standing. Healy pushed the pace, as always, coming forward swinging in the 1st 2 rounds, but he's just a not particularly quick or athletic grinder, and that lack of speed was the primary reason he couldn't connect until Khabib slowed down in the 2nd. Khabib would back and then circle away then close the distance extremely quickly with a jumping knee or lead uppercut, the later quickly cutting Healy under the left eye. Round 1 saw Khabib outland Healy 2-1, but round 2 was more equal, as Khabib was no longer energetic enough to make the transition from backing to circling when he ran out of room against the cage without getting cut off by Healy's fist. Still, Khabib won the round with his power shots, and he got his second wind in the 3rd, actually gassing Healy with his takedowns and ground and pound to the point that Healy mainly wasn't getting off his back anymore because he was too tired to see it through. Nurmagomedov won a unanimous 30-27 decision. Average match.
Francis Carmont vs. Costa Philippou 3R. What was supposed to be a battle of strikers turned into a 15 minute prayer meeting, as Carmont fought like his trainer GSP, taking Philippou down within a minute in each round and holding him there for the duration unless John McCarthy took pity on us and stood them up. Philippou normally has solid takedown defense, but couldn't defend a single Carmont takedown. Carmont was able to advance position on the ground, but rarely tried anything offensive no matter where he was working from. Carmont won a unanimous 30-27, 30-27, 30-26 decision. Poor match.
Brendan Schaub vs. Matt Mitrione R1 4:06. They looked for the KO early, but couldn't really connect with anything, as both were moving well and not biting on the fakes. Schaub hit a double leg 3 minutes in, but couldn't keep Mitrione down. Schaub got his arms in D'Arce position as Mitrione was standing, but instead of just disengaging, Mitrione plowed forward for the takedown, so Schaub just rolled him into the choke for the win.
UFC Interim Bantamweight Title Match: Renan Barao vs. Eddie Wineland R2 0:35. The first round was very close with Barao probably winning, but both were defending well, and there wasn't much difference that 20 strikes landed to 16 doesn't show. The intensity picked up in the 2nd, with both being more willing to stay in the pocket. They exchanged solid body shots then, out of nowhere, Barao hit a spinning backkick to the face that propelled Wineland back about 5 feet and pounced on him with a couple of shots before he could recover for the TKO.
UFC Light Heavyweight Title Match: Jon Jones vs. Alexander Gustafsson 5R. Arguably the best and closest fight in the history of the light heavyweight title. I liked my friend's description of it as a tremendous match that was "one of the few fights that I thought was actually as good as they said." Size finally wasn't an advantage for Jones, and with reach out of the equation, we got to see how good both really are in an "even" fight. Jones was finally taken down, and pushed beyond the limit in this battle where both did great work in the area they were able to dominate. Gustafsson owned the boxing with nimble footwork, easy power, and fluid combinations, while Jones dominated the kicking, mixing the leg, oblique, body, & head. Gustafsson was clearly landing the harder shots, and was landing a lot more because he was throwing in combination. While watching live it often seemed Jones was more active because he threw so many single kicks, Gustafsson ultimately threw 77 more and landed 71 more. Gustafsson did a poor job of defending the low kick, but though Jones landed almost every one, Gustafsson was still moving beautifully until the final minutes, which somewhat negates the value of 52 of Jones 120 connections. Gustafsson did decline late, but that was somewhat fatigue and inexperience in 5 round fights, but mostly just getting hurt by big head kicks and elbows. On the other hand, Gustafsson's punches were tearing Jones face up. The champion had bad swelling on both eyes, and was bleeding heavily from the right eye and spitting blood. Gustafsson was scoring on the outside with the jab and following it. He did a great job of attacking all areas with his punch combos, changing levels so smoothly and unpredictably. If we take the leg kicks out of the equation, Gustafsson outlanded Jones 175 to 68. There was reason Jones was eager to get this fight to the ground, but Gustafsson not only defended Jones 1st 9 takedown attempts, he made him pay with uppercuts whenever Jones was close to him. Taken as a 25 minute block, Gustafsson clearly won the fight, as he was consistently landing the better shots for the first 19 minutes, had the wrestling advantage with a takedown, a trip catching Jones kick, and countless stuffs of Jones takedowns, leading him to an overall statistical advantage, particularly in power shots. That said, if we were using PRIDE rules, the fight was close enough that Jones taking over late probably would have got him the win. The first three rounds were all tight enough that you couldn't get too angry no matter how they were scored, though Gustafsson's takedown in the 1st and 43-22 strike advantage in the 3rd were in his favor. What should have been the clearest Gustaffson round, the 4th, turned into a Jones round in the last minute when the champion caught Gustafsson with a spinning elbow and followed with a knee and elbow. Though Gustafsson still defended the takedown, Jones busted him open with 2 elbows out of the clinch, and hit a jumping knee just before the bell. Gustafsson did his best to pretend he was still 100% throughout the 5th, acting like even the handful of high kicks Jones landed in that round were nothing, but he seemingly wasn't answering with his punches the way he had been in the first 4 rounds, though statistically his 55-23 strike advantage in the 5th made it his best round of the fight. Gustafsson may well have won the first 3 rounds then lost the next two, but his problem, exemplified by the fourth, is he did his best work in the first 3:30 of each round then didn't do enough to answer Jones kicks in the last 90 seconds, allowing the champion to sway the judges despite less overall activity and damage. As these early rounds were far from obvious, the late tailoff may have allowed Jones to steal the 2nd despite a lot of impressive footwork and effortless power from Gustafsson, and a statistical 32-23 advantage. Though I'm a big proponent of the low kick, I felt like the judges gave Jones a lot more credit for his kicks, especially the low kicks that ultimately didn't add up, than a fighter who wasn't a huge name would get, but a draw or 48-47 either way would have been fair. All the judges going for the champion, and one having it 49-46 was more toward the sort of scoring we are accustomed to seeing the star get in boxing, but Jones certainly answered the adversity and came closer to winning even though he took the biggest beating of his life. Though Glover Teixeira is a worthy opponent, Gustafsson absolutely should have been given an immediate rematch. Actually, this is the sort of matchup we need to see a trilogy of. Excellent match.
BACK TO QUEBRADA REVIEWS


* MMA Review Copyright 2014 Quebrada *