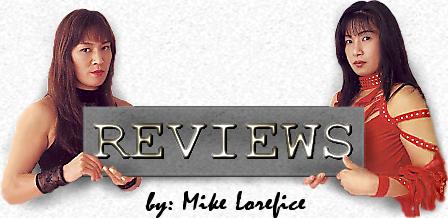 UFC on Fox 6: Johnson vs. Dodson 1/26/13 Chicago, IL United Center
Ricardo Lamas vs. Erik Koch R2 2:32. Lamas tried his best to take Koch down in the first, but had to settle for grinding against the cage to wear the striker down. Koch defended one straight up takedown attempt after another, but Lamas finally got lucky after slipping trying to back out after his own low kick. Once Lamas had the fight where he wanted, he was merciless, landing some heavy guard pass punches then stacking Koch and busting him open horrifically with elbows and punches until the stoppage. Average match.
Anthony Pettis vs. Donald Cerrone R1 2:35. I was expecting this to be fight of the night, but Pettis knew just how to exploit Cerrone's weaknesses, having him scouted so well it wasn't even competitive. Pettis took the lesson learned from Cerrone's loss to Nate Diaz at UFC 141 12/30/11, landing clean right straight and overhand right counters because Cerrone is so upright in his posture. Using the southpaw stance opened up his powerful left kicks, and once Pettis hurt Cerrone with the liver kick he targeted the midsection with everything. He got a good knee in and mostly missed with a punch, but it was the subsequent liver kick that buckled Cerrone, leaving him lying prone in fetal position until the stoppage.
Glover Teixeira vs. Quinton "Rampage" Jackson 3R. This wasn't the beatdown I was hoping for, but Teixeira dominated all aspects of the fight, predominantly beating Jackson at the one thing he still does, boxing. Teixeira was the one coming forward and pushing the pace, his stamina advantage proving to be considerable in the second half of the fight. Teixeira is an interesting fighter in that he's a righty, but the right hand is his setup and his signature shot is following with the big left hook. Teixeira did these right/left combos all night, and while Jackson would usually defend the right straight or overhand, it was like it took him half the fight to even see the left hook coming after it, and even then he was rarely defending it, so Glover just kept doing it again and again. Jackson was hurt by the left hook on several occasions, including being dropped late in the first. Jackson showed a good jab, and more than halfway through the fight had actually slightly outlanded Glover, but Jackson was only effective doing one thing when he had the proper spacing and never tried anything to mix it up. Teixeira showed a lot more diversity even though the left hook was scoring all night, at least doing the right/left to the body and throwing in the occasional uppercut. The big difference was Teixeira had 6 takedowns, and these level changes helped keep him scoring with his boxing. Though Rampage was generally back up before Teixeira could pass guard or do any real damage on the ground, Teixeira did finally mount late in the third and get some good shots in. I never felt Rampage might win as UFC doesn't care about him anymore so he wasn't going to get one of his shady decisions for being the bigger name, but it was an entertaining fight as they kept a high pace and they were mixing it up all fight. Teixeira won a unanimous decision, with Rampage being lucky to get a round from 1 judge, but still raising his hand just before the winners name was announced like he actually did something beyond absorb punishment. Good match.
UFC Flyweight Championship: Demetrious Johnson vs. John Dodson 5R. An intriguing battle of conditioning vs. punching power. Johnson is not only the fastest fighter in the world, but he can go at that speed all night. Dodson is the fastest fighter Johnson has faced in UFC to the point that Johnson's fast forward speed wasn't an advantage early, but he has a tougher weight cut and can't sustain it. Early on Dodson was nowhere to be found for Johnson's punches and would catch all his kicks and land a solid counter punch, but Johnson's conditioning was just amazing. Johnson got better and stronger as the fight progressed even though he took a lot of powerful shots early that should have damaged him enough to deteriorate his condition, while Dodson really slowed in the championship rounds even though he was the one defending and countering early. Johnson was committed to being aggressive from start to finish, and just wore Dodson out by making him defend and defend. He kept coming forward, kept attacking no matter what. He even kept throwing kicks even though they were just getting caught and countered every time. Dodson's defense was superb early, and his power was significantly greater than Johnson's, so even though Johnson landed more by being more active, Dodson was the one landing the significant strikes in the first 3 rounds, and his left hook was once again a formidable weapon. The first round was very close, with Dodson scoring the best shots countering the kicks, but Johnson's double leg late in the round likely gave him the edge. The takedown advantage certainly went to Johnson here, 5 to 1 total, but nothing significant happened once the fight got to the ground. Dodson had a big round 2, dropping Johnson with a left hook out of a combo and then again with a left hook counter to one of Johnson's. Even here when Dodson had Johnson in trouble, he never shifted out of counter punching mode, and that hurt him both in allowing Johnson to recover by setting his own pace and also with the judges as Johnson had so much activity and aggression that Dodson wasn't going to win the close round without cracking him like he did in round 2. Nonetheless, I gave Dodson a 10-8 round here, as two knockdowns is quite significant in my book, and hell, in boxing where we inherited this stupid scoring system it'd be a 10-7 round. Johnson pressured all of round 3 and had another takedown, but I also had round 3 for Dodson, as he was landing cleanly with his counters, especially when Johnson kicked. Johnson's activity began to pay big dividends in the 4th, as Dodson was no longer fast enough to evade Johnson's counters. To be fair, what actually turned the fight was an illegal knee when Johnson, now able to catch up to Dodson, had a front facelock and clearly couldn't see that Dodson did the ultra cheap touch the hand to the canvas so he can't be kneed to the head trick. Dodson's eye was damaged here, and he was just never as fast or active after this, but I agree with John McCarthy's decision not to deduct a point because despite the obvious damage it was clearly not an intentional cheap shot. This rule just has to be changed because the idea is to keep a defenseless fighter from being seriously injured not to keep a fighter from legitimately having to defend because they can just touch the ground and cry safety like in some kiddie game. In any case, Johnson was able to score with his kicks and to close the distance and lock various clinches up in the final two rounds, bringing a number of powerful knees that Dodson was, at best, blocking with his arms but usually just absorbing. Even when Johnson didn't have a hold of Dodson, his connect percentage went way up in these rounds because Dodson was no longer fast enough to evade Johnson's strikes. Once Johnson established his striking from the clinch, he also used it to set up dropping into the double leg, but it was with legal clinch knees from the overhook and plum clinch that he did his big damage in round 5, further busting Dodson open. Johnson clearly didn't trust the judges and was lighting Dodson's chin up with clinch knees going for the finish. I had it 3 rounds to 2 for Johnson, but actually had it even on due to the 10-8 round for Dodson despite feeling that Johnson clearly won the fight by decisively winning the final 2 rounds. I was glad that's there's no rhyme, logic, or reason to why anyone ever gets a 10-8 round in MMA, so the judges actually came to the right decision of giving the fight to Johnson even if in my opinion for the wrong reason. I definitely thought more of both fighters after this match, and feel Dodson deserves a rematch. Good match.
BACK TO QUEBRADA REVIEWS


* MMA Review Copyright 2013 Quebrada *