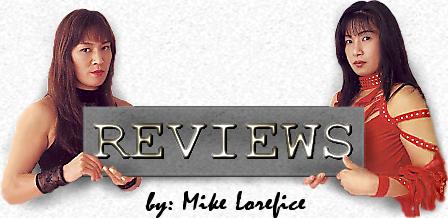 UFC 147: Silva vs. Franklin 6/23/12 Belo Horizonte, BR Mineirinho Arena
Thiago Perpetuo vs. Leonardo Mafra R3 0:41. Fun aggressive contest between hungry newcomers who come to fight. Mafra is really raw, but he's a wild, fearless, and powerful fighter who has tons of potential. He has more upside than Perpetuo, but Perpetuo has a much better idea of how to fight right now. His stance, technique, and defense in standup is much better even though Mafra won the first round winging a large number of loopy but surprisingly powerful arm punches. You got the sense that Perpetuo was figuring Mafra out, and increasingly was able to put himself in positions to avoid Mafra's power and all out attacking style. The tide turned in the second round when Mafra nearly turned a hip toss into an armbar, but Perpetuo showed strong top control and began to bludgeon Mafra with powerful elbows. Mafra was not surprisingly active from the bottom here, and did land some decent shots of his own though. Perpetuo knocked Mafra down with a big right hook early in round 3 and pounced on him, pounding it out until the stoppage. Good match.
Yuri Alcantara vs. Hacran Dias 3R. Dias dominated a repetitive match with takedowns and ground control. He had 2 takedowns in each round and landed 104 ground strikes. Alcantara had a good guard, which kept him from really getting hurt and limited Dias' submission attempts to a few arm triangles, but he spent most of the match on his back, and aside from one good armbar attempt, wasn't able to launch an offense. Average match.
Fabricio Werdum vs. Mike Russow R1 2:28. Werdum moved better and got off quicker. He was beating Russow to the punch with his left jab. A low kick set up a big right uppercut that dropped Russow, and Werdum pounded him out on the ground. If nothing else, the fight showed how much Werdum's striking has improved because normally Russow can sustain a lot of damage, but today he was done with the first big shot.
TUF Brazil Featherweight Final: Godofredo Pepey vs. Rony Jason 3R. A boring fight because Pepey was just running and stalling. Jason landed some big shots when he got a chance, for instance when Pepey charged in or swung wildly, but for the most part Pepey wasn't willing to engage. Pepey kept trying to pull guard, but then would just lay there. He had no serious submission attempts. He did have two damaging shots in standup, but they were both grazing low blows! I don't see how Pepey got a round, at best round 1 was even round because Pepey's guard pulling grinded things to a halt, but Jason did have a good jumping knee and a big slam. Jason won a unanimous decision. Below average match.
TUF Brazil Middleweight Final: Cezar Ferreira vs. Sergio Moraes 3R. A weird, interesting, crazy fight. Moraes is supposed to just be a BJJ fighter who just goes for submissions, and in fact his standup technique is horrendous. Though Moraes kept his hands down and his chin up, and was rather flatfooted, just sort of using a slide step when he wasn't running away, he was a dangerous wild swinger. Moraes started out just running away, and you figured he was just biding his time to tie Ferreira up and take him down, but he essentially made no effort to get the fight to the ground (once after he'd hurt Ferreira and was punching himself out). Moraes turned out to be a 100% counter puncher, either running away or standing his ground and punching wildly. Ferreira is a highly skilled striker who was throwing crazy capoeira kicks, but despite his kicking base, he for some reason wasn't able to use his reach advantage. Moraes realized Ferreira had to close the distance to attack, and that allowed him to be dangerous. Ferreira looked a lot more competent, and certainly did more damage, but Moraes had his moments where he timed Ferreira's charge or landed good shots on the inside. Ferreira won the first round pretty easily as Moraes was mostly running. He cut Moraes around the right eye early in the second, but Moraes rocked him with a short right elbow late in the round and might have been able to finish him off with his big flurry of strikes if he didn't punch himself out. Ferreira did control the majority of the second round, but Moraes really had him in trouble so I can't see how a judge could fail to give him this round. The third round wasn't as good as the second, but both men landed several good shots and I could have seen it going either way, especially since Moraes did less damage, but his best stuff was once again late. Ferreira is a lot better standup fighter, so everything he did looked better, and the fact that he was the hometown fighter didn't hurt. I think the decision was right given that Ferreira had two knockdowns, but I was shocked that only one judge even gave Moraes a round. Joe Rogan & Mike Goldberg kept hoping this would be the second coming of the legendary Forrest Griffin vs. Stephan Bonnar final from The Ultimate Fighter 1 4/9/05. It wasn't nearly in that class, but certainly fun stuff. Good match.
Wanderlei Silva vs. Rich Franklin 5R. A strong, very consistent performance from Franklin. His footwork and head movement were improved, and he was able to land the jab, get inside, and escape without taking much counter fire. Franklin totally dictated the fight, coming forward and attacking all night. Silva had one of those weird nights where he seemed half asleep and wasn't showing any sense of urgency. He was so deeply immersed in counter striking mode, that he couldn't seem to change it up and find a winning strategy. Franklin dominated the first and most of the second, but Silva finally changed modes in the final quarter of round 2, and saw immediate dividends. Silva charged forward attacking, and Franklin couldn't back away quick enough to avoid his punch combos. With Franklin finally not dictating, Silva scored a knockdown with a right hand counter and most likely would have pounded Franklin out on the ground had he had another 10 or 20 seconds. Silva really went hard for the knockdown, and seemed to have nothing left after that. He started the third the same way he started the first though, sitting back passively and waiting for the counter punch that to my eyes didn't seem to be there that often. I would have guessed Franklin was outlanding at least Silva 2-1 apart from the end of round 2, but they showed a stat where both had landed 79 strikes after the third. But the crucial point was that although Franklin said he didn't remember the 3rd or 4th rounds, Silva let him off the hook by also allowing him to fight the way he was at the start of round 1. Franklin wasn't as accurate in the 3rd or 4th, but he was controlling the fight because Silva was just way too passive. Franklin landed a left straight and got the bodylock takedown late in the third, getting some good ground and pound in to cut Silva. Silva finally attacked again in the last minute of what was otherwise a tame 5th round. I gave him a 10-8 second round, so although I had Franklin up 3 rounds to 1, I was about to score it a draw for Silva's aggression and damage in the wild last minute of action. However, Franklin dropped Silva in literally the final second of the round to seal the victory. Franklin won a unanimous 49-46 decision. Good match.
BACK TO QUEBRADA REVIEWS


* MMA Review Copyright 2012 Quebrada *