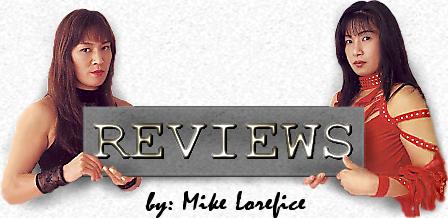 UFC The Ultimate Finale 1 4/9/05 Last Vegas, NV Cox Pavilion
Middleweight Final: Diego Sanchez vs. Kenny Florian R1 2:49. Sanchez's reign of boredom began with this uncharacteristically quick mauling of Ken Flo. Even bouncing around in defensive/counter punching mode, Florian couldn't do a thing to stop Sanchez's now famed takedown. Sanchez was just to strong, taking whatever position he wanted and bludgeoning him until the fight was stopped.
Light Heavyweight Final: Forrest Griffin vs. Stephan Bonnar 3R. Not merely one of the greatest brawls in the history of the sport, but arguably the most important fight in terms of raising the popularity of MMA in America. The all action slugfest is the sort of match anyone tuning in to MMA's first live cable broadcast in the States could easily relate to, and the type of fight that could even get them to switch their allegiance from boxing or what passes for wrestling these days.
It was truly the perfect fight for the moment, and while Griffin has proved more than capable of an entertaining match, neither are likely to ever approach this level of action or excitement again. Griffin has wised up and learned to disengage before he gets clocked back, but on this night both fighters acted as if circling away or backpedaling was beneath their dignity, staying in the pocket and duking it out for three glorious rounds.
The American Psycho didn't exactly chainsaw his way through opponents during the series, squeaking by future Strikeforce Light Heavyweight Champion Bobby Southworth in the season's most controversial fight and surviving a deep early guillotine by Mike Swick. For that matter, he doesn't really have any good wins since, but he fought the fight of his life here. You could tell he really thought he won, expecting to hear Bruce Buffer blunder his name as Steven again, and that wasn't simply his one-sided perspective of things. You could hardly pick a winner of the amazing first round, which saw both fighters take turns teeing off on each other, and Bonnar won the second with a series of stiff jabs - including one that exploded Forrest's nose - more decisively than Forrest won the third. They had the potential to send them out for a fourth round, and beyond my selfishness in wanting it to continue, I really felt it was warranted.
The pace was the primary factor that made the fight so amazing, and even though few fights can approach the action they unleashed in the first round, the second and third were quite impressive in their own right as they refused to yield to utter exhaustion, never clinching or taking any short cuts to give themselves a breather. Griffin was wobbly in the second from simply trying to maintain the pace, and the clinch knee he ate soon after looking at the clock praying rest was imminent wasn't helping things any.
The defense sucked, as they made some effort to bob or weave out of the way, but really didn't seem to care that much if they got hit, which was actually good for the match quality. Griffin's most effective defense might have been with his head, as he ate so many jabs in the second Bonnar punched himself out. Griffin was able to get his jab going in the third, and finally went to the clinch knees his corner spent the whole Sam Hoger fight calling for, only to see him dispose of Hoger when he finally gave in to their request.
Though Griffin won 29-28 on every card, Dana White also gave Bonnar the six figure contract that was guaranteed to the winner. With his injuries, steriod suspension, and general underachievement he may not have earned it based on what he did since receiving it, but this super standup war probably made UFC more money than we can imagine considering it solidified the viability of MMA as a TV sport and allowed UFC, truly a second rate organization at the time due to PRIDE having bought almost all the great fighters, to have an endless stream of reality show clowns that could be treated as stars on the main show despite generally being inexperienced one-dimensional mediocrities. Great match.
Rich Franklin vs. Ken Shamrock R1 2:42. Great booking to make Franklin a star by defeating a legend the average US MMA fan remembered as "The World's Most Dangerous Man", arguably the #2 fighter of the 1990's behind Royce Gracie. PRIDE fans may have known the carcass that emerged from Chainsaw Vinnie's morgue was far beyond washed up, now a guy who had trouble beating the Diet Butcher and - despite a strong standup showing early on - had to surrender to mediocre Kazuyuki Fujita at PRIDE.10 after 6 ½ minutes because he was too tired. This was actually a good fight while it lasted. Shamrock didn't look bad here; his problem was he couldn't keep his balance. The first time he was able to recover from getting knocked down with a right straight when he was trying to shoot, picking Franklin's leg and applying his famous heel hook after defending an omoplata. Franklin was opportunistic, connecting partially on a high kick as Shamrock was standing after Franklin spun out of the heel hook and pouncing on Shamrock when he slipped after Franklin blocked his high kick and pounding him out for his career making victory.
BACK TO QUEBRADA REVIEWS


* MMA Review Copyright 2008 Quebrada *