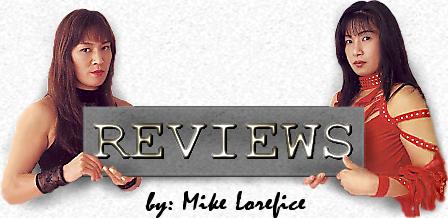 UFC 136: Edgar vs. Maynard III 10/8/11 Houston, TX Toyota Center
Anthony Pettis vs. Jeremy Stephens 3R. Sometimes losing a fight is the best thing that can happen to you in the long run, and that may be the case for Anthony Pettis' loss to Clay Guida in his UFC debut at the Ultimate Fighter 13 Finale 6/4/11. Guida's wrestling was just too much for Showtime in that fight, but Pettis spent the past 4 months polishing his grappling with boring Ben Askren. It looked like Stephens might be able to pull off the same strategy as Guida, as although Pettis was by far the more dynamic standup fighter, Stephens two takedowns won him the round despite his inability to do anything once the fight reached the canvas. Pettis didn't risk dropping another round in this manner, instead taking Stephens down early in round 2 and busting his nose up badly. Pettis was very effective on the ground, always putting pressure on Stephens. Stephens tried to take Pettis down with a Kimura, but Pettis secured his back when the submission failed and worked for the submission. Pettis tried to keep his distance at the start of the third, but once Stephens got a quick takedown he switched back to the ground game. Pettis was able to stand after Stephens defended his triangle, and proceeded to outwork Stephens on the ground for much of the round. Even when his takedown backfired, he'd transition quickly into an armbar attempt, and when that didn't work he was able to use his left foot to sweep Stephens leg when he was on his back and Stephens was standing over him. Just as in standup, Pettis was always doing something that would keep Stephens off balance and in reaction mode. This round was closer than the 2nd, but I was surprised that Pettis won a split decision rather than a unanimous one. Above average match.
Demian Maia vs. Jorge Santiago 3R. A pretty cut and dry match. Maia has improved his standup enough that he was able to avoid taking damage and set up his takedowns. Santiago's ground defense prevented Maia from many submission attempts, but Maia was able to control the fight from the top n and land enough ground and pound to clearly win all 3 rounds. The fans grew increasingly restless as Maia didn't exactly take major chances to try to finish, content with the solid, workmanlike performance from him. Below average match.
Joe Lauzon vs. Melvin Guillard R1 0:47. Guillard came out throwing bombs, lunging and jumping at Lauzon. Lauzon just countered a big left hook to the body with a short left to the face, took Melvin's back and choked him out.
Nam Phan vs. Leonard Garcia 3R. You knew this was going to be a really exciting, all action standup bout, and they didn't disappoint. Phan should be a bad matchup for Garcia because he keeps a ridiculous pace that he can sustain through three rounds because he is in great shape and throws a ton of half and three quarter power volume strikes ala the Diaz brothers, whereas Garcia is untamed aggression, just winging huge bombs that tire him out a couple minutes into each round. Somehow Garcia managed to pull another close decision out of his ass when they met at UFC Ultimate Finale 12 12/4/10, but today Phan's superior technique and defense were too much. Phan was giving up height, but did a nice job of stepping in and using his long arms to connect. He also moved beautifully, backing away from Garcia's punches then coming right back in with the counter, and generally bobbing and weaving his way out of danger then putting a combo on Garcia. Garcia was sucking wind big time, but the guy has ridiculous heart, and although he kept getting slower and was down two rounds, he somehow came back to life at the start of the third and dropped Phan with a huge left hook that looked like it was going to the body because he ducked down before going upstairs. Garcia flurried on Phan against the cage for a minute, blowing out every ounce of energy and fury he had in a huge barrage to try to get the stoppage, but Phan weathered the storm and began to pick apart a truly blown up Garcia then took him down, though as in the first didn't do to much with the position. Garcia cut Phan when they were back on their feet, though not matching the gash on the cheek Phan gave him earlier. The third round was really some fantastic stuff, particularly the first half when Garcia was really threatening to score the big comeback knockdown then you felt Phan might be able to just blow him over because Garcia used everything he had. Phan won a unanimous 29-28 decision. An easy choice for Fight of the Night. Very good match.
Chael Sonnen vs. Brian Stann R2 3:51. Sonnen did whatever he wanted, rushing Stann at the bell, taking him down, and shredding his guard. Sonnen didn't do a lot of damage with his ground and pound whether he had side, rear, or full mount, but he totally dominated the fight. Stann needed a shady Kimbo Slice bailout standup from referee Kerry Hatley to land his only punch of the night, but Chael just slammed him again into side mount and hit the arm triangle for the win. Below average match.
UFC Featherweight Championship Match: Jose Aldo vs. Kenny Florian 5R. Aldo's striking gets all the credit, but it was his takedown defense that won this fight. Florian was the aggressor, showing better footwork and angling than in the past. He was on Aldo the whole night, but just couldn't ever get him to the ground no matter how many times he shot and how many minutes he spent grinding things out in the clinch game. It was a competitive enough fight, but Florian was mainly just able to make Aldo work and keep him Aldo from being too comfortable. Kenny couldn't score enough when he was in control, and wasn't doing much damage when he was scoring, while Aldo was landing all the good, clean shots. The biggest differential was in the leg kicks. Both men landed quite a few, but Florian's were merely scoring while Aldo's were reducing Florian's ability to move. I thought Florian won the first round with his control, but he never really advanced beyond that. Aldo was also the one who was able to work from the top, which earned him the 3rd and 5th rounds. In the 2nd and 4th rounds, Aldo won with his standup. You never felt Florian was out of the fight or couldn't win, but in the end, Aldo was always just a little better en route to a 49-46 decision. Good match.
UFC Lightweight Championship Match: Frankie Edgar vs. Gray Maynard R4 3:54. As in their draw at UFC 125 1/1/11, Maynard had a huge first round, but couldn't seal the deal. Maynard hurt Edgar with an uppercut in the middle of the first round then landed another big uppercut and knee. Maynard was holding the center of the octagon in round 1, which meant Edgar mostly ran laterally but had to actually move forward sometimes to throw a punch. Maynard timed Edgar stepping in and cracked him with a big right hand, bloodying his nose. Maynard opened the nose up big time with a jumping knee then ground shots with Edgar on his knees. Edgar's left eye was looking pretty bad as well. It was a 10-8 round for Maynard, but with victory and the title seemingly within his grasp, Maynard just totally let Edgar off the hook by inexplicably ceasing to do anything for the next two rounds. I guess Maynard was gassed, but he shouldn't have been as Edgar moved well enough he didn't get the opportunity to really blow himself out trying for the finish. In any case, once he let Edgar take the center of the octagon, Edgar could move forward and appear to be actually doing something even though he was barely striking either. The 2nd and 3rd were total nothing rounds, especially the third since Maynard did a little better job of not giving Edgar the center, instead creating a dance where one moved forward and the other moved back, and both circled in the same direction so they couldn't hit each other if they tried. Maynard reverted to his one punch mode, but wasn't actually throwing the big bomb, so Edgar would sometimes step in, land a shot, and step out while Maynard watched him. The first round was really good stuff, but man did the second and third suck. There weren't many takedown attempts from either, mainly because neither were getting anywhere with them. The big moment came in the 4th when Maynard typically defended Edgar's double leg, but Edgar surprised him with a big stunning uppercut on the release and swarmed on him with right hands, knocking him down and following him to the ground for the finish. You have to be opportunistic, and Edgar made the most of the one time he had Maynard reeling. Average match.
BACK TO QUEBRADA REVIEWS


* MMA Review Copyright 2012 Quebrada *