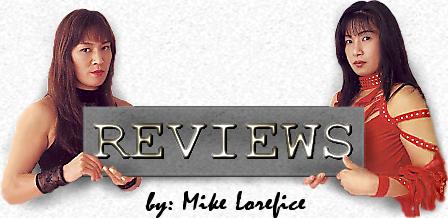 UFC The Ultimate Fighter 12: Team GSP vs Team Koscheck Finale
12/4/10 Las Vegas, NV Palms Casino Resort
Nam Phan vs. Leonard Garcia 3R. Typical action packed Garcia standup war where he gets beat because he has no technique and can do nothing beyond wing power punches, but somehow the judges give him the nod. I guess the judges are impressed by Garcia putting full power into every punch he wings with no technique, as Garcia has won so many questionable decisions I'm beginning to wonder if he isn't related to the head of the judging commission or something. I thought Phan probably won every round, certainly dominating in the second where he had a real chance to end the fight. The key to the fight is Phan managed to stay patient. Phan was tiring Garcia out by punching him in the face, but Garcia always gets hit a lot. The difference here is that Phan would hang back somewhat in the first two minutes of the round, allowing Garcia to punch himself out, and then Phan would go into attack mode when Garcia slowed down. Phan's striking was much more accurate, landing several good combos. Phan did a good job of getting inside Garcia's winging hooks, and throwing effective counters. Phan also followed his left jab with the right hand nicely, stunning Garcia in the second with two such combos and putting a hurting on him on the ground. Phan later dropped Garcia with a side kick, though this wasn't exactly a killer blow. Phan did tire in the third, which was a closer round because Phan wasn't counter punching as much when Garcia began to lag after his initial rush. One judge gave Phan every round, but the other two had it 29-28 Garcia. This sham won Sherdog's Robbery of the Year. Good match.
Rick Story vs. Johny Hendricks 3R. The problem with this fight is Hendricks is even more purely a wrestler than Jon Fitch. He never really did anything one could call offensive beyond returning some body shots back when he was holding Story. Story showed some nice punch combos in the first, doing an especially good job of working the body, but Hendricks would either retreat enough to lessen the impact of Story's shots then close the distance and tie him up or catch one of his kicks and clinch. Story made Hendricks pay for clinching with a lot of solid body shots, but Hendricks kept holding and holding and holding. As the fight progressed, Hendricks succeeded in negating action, and creating an amazing bore of a stalemate. Hendricks was 56-0 in his senior season before losing in the national championship match, so it was impressive that Story had two takedowns in the second, even if one was as meaningless as Hendricks late first round takedown. Story maneuvered well on the ground, and had a guillotine attempt in the third, but Hendricks had a hold of him most of the round even if it was Story who was trying to set up an offensive move (Kimura) while Hendricks simply held him. Story won a unanimous 29-28 decision. Poor match.
Cody McKenzie vs. Aaron Wilkinson R1 2:03. McKenzie wanted to get it to the ground as soon as possible so he could attempt his guillotine. Wilkinson did his best to ignore the guillotine, trying to take the offensive rather than getting his head out of danger. McKenzie kept holding onto and changing up the guillotine until he pretty much just crushed Wilkinson's jaw with a modified version.
Demian Maia vs. Kendall Grove 3R. Maia continues to grow as a fighter, and was really outclassing Grove here. Grove wanted to defend on the ground and beat Maia up in standup, but really had no success in either, as Maia was able to take him down at will in the first two rounds, and crawl right through his guard. Grove had to keep turning and rolling, doing a good job not to get choked out, but taking solid damage in ground and pound. Maia's striking still needs a lot of work, as he doesn't have a lot of power on the punches he does land, which Joe Rogan pointed out is due to him lifting his back foot, but he only took a few good shots from a fighter who is supposed to be dangerous on his feet. Grove did manage to win the third by virtue of keeping it in standup, but that was a rather close round with no particular damage either way. Maia won a unanimous 29-28 decision. Above average match.
Stephan Bonnar vs. Igor Pokrajac 3R. Bonnar may actually have matured as a fighter, but fighting smart was typically at the expense of being entertaining. Bonnar remembered he had a ground game, and used it the entire match, blanking Pokrajac. Bonnar showed nice guard passes, keeping Pokrajac under pressure by working from crucifix or going for his back. He didn't come close to any submissions, but he was active and scored consistently with ground and pound, even showing some nice punches to the midsection. Pokrajac had one good run in standup, but Bonnar got it to the ground again where Pokrajac wasn't able to do much. Pokrajac did cut Bonnar with knees to the head from his back, but these are illegal and cost him a point. Steve Mazzagatti took a point from Bonnar for punches to the back of the head with literally one second left in the fight, but that just prevented Bonnar from a 30-26 win. Average match.
Lightweight Finale: Michael Johnson vs. Jonathan Brookins 3R. Brookins standup is just awful, but man does he have a chin! If only it was his hands that were up and his chin that was down, he might become a good fighter when he learned some footwork. Johnson was just going to town on Brookins in the first, landing hard shots and impressive combos. It was literally only Brookins ability to take a punch that allowed him to survive the first. What's so impressive is that he was able to totally turn the fight after this. Johnson knew exactly what he needed to do, but Brookins wrestling is top notch, and he was consistently able to take Johnson down in the final two rounds. Brookins also had far superior conditioning, and just wore Johnson out. Johnson was looking totally exhausted midway through the second, to the point it appeared he was simply going to fold. However, he dug deep to get a reversal, only to get quickly taken down again. Johnson knew it was now or never, but Brookins rode the fight out for the unanimous decision. Good match.
BACK TO QUEBRADA REVIEWS


* MMA Review Copyright 2010 Quebrada *