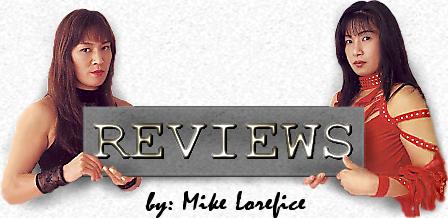 UFC 92: The Ultimate 2008 12/27/08 Paradise, NV MGM Grand Garden Arena
Pat Barry vs. Dan Evensen R1 2:36. I can't recall any MMA fighter being rendered unable to walk by so few leg kicks, but Evensen was nearly crippled after a handful. He was hobbled to the point of just kind of falling at Barry in hopes of a takedown, only to have it reversed. Evensen didn't bother to control Barry's body, so Barry just stood up and cracked him with another vicious kick that Evensen's knee didn't stand up to, forcing him to surrender.
Brad Blackburn vs. Ryo Chonan 3R. Blackburn was the better striker and had the takedown defense to keep it in standup, so he envisioned a quick KO. He wasn't using the jab or throwing combos nearly enough, just loading up for big power punches. He landed a good overhand right in the first that cut Chonan's cheek, but gassed himself out missing power punches. Blackburn did enough to win the 2nd round, again landing a good overhand right, but he was clearly slowing down and didn't have enough energy or smarts to change his strategy. Chonan landed a kick here and there in the first two rounds, but it was mainly Blackburn missing big shots and Chonan failing to counter. The fight totally turned in round 3, as Chonan took the initiative and pushed the pace. Chonan was much more accurate with his kicks, and got his punching going now that Blackburn was retreating. Chonan landed a big uppercut late in the round and likely broke Blackburn's nose, but an exhausted Blackburn managed to stay on his feet. Chonan's third round was the only dominant round, but Blackburn got the unanimous decision for winning the first two. Above average match.
Matt Hamill vs. Reese Andy R2 2:19. A battle of All American wrestlers that contained almost no actual wrestling. Andy showed a good left jab and was following it with his right. He bloodied Hamill on the nose and under the right eye quickly. Hamill kept coming forward though, and was able to take over by keeping Andy at a distance where he could use his reach advantage. Andy decided to change things up, but Hamill really punished him with punches and knees when he tried to shoot. Hamill landed a few great body shots that totally sucked the life out of Andy. Once Andy was on the ground, Hamill put a beating on him. About 30 seconds after Joe Rogan & Mike Goldberg agreed it could be stopped, Steve Mazzagatti finally stepped in. Average match.
Antoni Hardonk vs. Mike Wessel R2 2:09. Hardonk allowed football player Wessel to close the distance on him repeatedly without any resistance, which mostly negated Hardonk's huge standup advantage. Wessel bull charged and actually dropped Hardonk with a headbutt the first time, but burned a lot of energy when his charges didn't result in an immediate takedown. Wessel's ground and pound wasn't very effective because Hardonk would employ a high guard and work for the triangle when Wessel postured up. Hardonk got a few good shots in standup when Wessel tired himself out with the clinch game, but it wasn't until he got a reversal on the ground into rear mount that he really got going. Hardonk quickly flattened Wessel out, and from there it was just a matter of time as Hardonk unloaded on him with punches. Wessel was able to turn to his back, but still had no defense for Hardonk's mount strikes so Yves Lavigne stopped it. Above average match.
Yushin Okami vs. Dean Lister 3R. Okami didn't win so much by what he did offensively, but by rendering Lister completely unable to score. Okami stuffed every takedown, so Lister had to pull guard or just drop to his back and hope Okami followed him. If Okami did go to the ground, he was in control and Lister all too often gave him as much room as he wanted to strike, just not doing enough to control his body. Lister was never able to sweep, so he never had an advantageous position where he could threaten Okami. Okami moused Lister under his eye, landing some good shots in standup and on the ground, while frustrating Lister to no end with his takedown and submission defense. It was a kind of rudimentary fight because Lister is such a specialist, but was never able to really utilize his exceptional BJJ. Okami won a unanimous 30-27 decision. Below average match.
Cheick Kongo vs. Mostapha Al-Turk R1 4:37. It was quickly apparent that Al-Turk had no chance to hang with Kongo in standup. He did what he could, going all out for the takedown, but Kongo was just stonewalling him. Al-Turk kept burning energy, and leaving his neck out as if to bait Kongo to drop into a guillotine, but Cheick would have none of it. After exchanging low blows, Kongo rushed with punches, landing some good rights until Al-Turk stumbled to the canvan then following him and busting him up really bad with elbows and hammerfists until Steve Mazzagatti finally stepped in.
C.B. Dollaway vs. Mike Massenzio R1 3:01. The definition of shooting the cripple. Massenzio had his left (plant) knee all taped up and was kind of hopping and hobbling around. He rocked Dollaway early with a left hook, but perhaps because his movement was dramatically compromised, he dropped right into a guillotine. Dollaway popped his head out and shrugged off a triangle then went to work on Massenzio, passing guard and punching away. Massenzio immediately surrendered his back and just tried to cover his head, so Yves Lavigne had to jump in quickly.
Quinton "Rampage" Jackson vs. Wanderlei Silva R1 3:21. Silva followed Forrest Griffin's strategy from UFC 86 7/5/08, landing low kicks that Jackson still didn't bother to counter. It wasn't a major round for either, but Silva was definitely winning when Rampage landed a huge left hook counter out of nowhere to knock him out cold. Rampage was so excited by his handiwork he got a couple cheap shots in while the ref was restraining him. Nice guy that Rampage.
Interim UFC Heavyweight Championship Match: Antonio Rodrigo Nogueira vs. Frank Mir R2 1:54. I had Nogueira down as the better boxer before the fight started, but Mir gave his best performance since before his motorcycle accident, just eating Big Nog up in standup. It was almost like Nogueira was shellshocked by Mir boxing well and knocking him down early, and got super tight and even more tentative. Nogueira really fought a poor standup fight, just moving straight in but not letting his hands fly or retreating straight out and not countering. Because Nogueira's movement was so linear and predictable, Mir was really having a field day. He started out landing shots right down the middle through the defense then began throwing big hooks around the defense. After each knockdown, he'd follow Nogueira to the ground, but let him right back up before Nogueira could tie him up and work his BJJ because at least today Mir's big advantage was on his feet. Mir scored two knockdowns in the first before scoring the knockout in the second with 2 huge left hooks. Not a dull match, but a disappointing one because it was so one-sided with Nogueira showing none of what makes him good.
UFC Light Heavyweight Championship Match: Forrest Griffin vs. Rashad Evans R3 2:46. Typical fast-paced, highly entertaining Forrest match, though Griffin has advanced and evolved his style so his striking is far more technical and he's taking a lot less unnecessary counter fire. Griffin fought beautifully for the first 2 rounds, holding the center of the octagon and using what Mike Goldberg described as his "2 pound reach advantage" to score while keeping Rashad out of range. Griffin not only kept Evans out of punching range by repeatedly landing the low kick, but also did a great job of countering the punches Evans did throw with low kicks. Griffin landed some good clinch knees in the 2nd, but for the most part avoided close range striking to take advantage of his reach. Evans landed a good shot here and there when he was in range, and, unlike Rampage at UFC 86, actually checked some of Griffin's leg kicks, but Griffin pretty clearly won the first two rounds. The fight turned early in the third when Evans caught a kick and took Forrest down, reigning hammerfists until Forrest got full guard. Forrest still utilized such an open guard that he wasn't really controlling Evans body, and when Evans got a good shot in, Forrest lost any semblance of body control, giving Evans free reign to flurry on him until Forrest had to tap (but Mazzagatti missed that, so it was ruled a TKO when he stopped it). An easy pick for Fight of the Night. Good match.
BACK TO QUEBRADA REVIEWS


* MMA Review Copyright 2012 Quebrada *