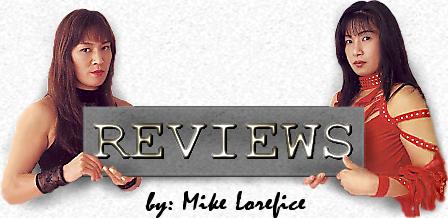 UFC 85: Bedlam 6/7/08 London, England The O2 Arena
Fabricio Werdum vs. Brandon Vera R1 4:40. Vera had a slight edge in standup, landing a few good elbows and stunning Werdum with a left hook. Werdum had 2 takedowns, mounting Vera late off the second and flurrying. Vera was covering and trying to survive the round, but ref Dan Mirogliotta forgot this wasn't a wimpy network fight and delivered the controversial quick stoppage. Werdum's post-fight explanation was Mirogliotta heard Vera saying something and took it as a verbal tap, while Vera, who was completely dismayed, said he repeatedly told the ref he was okay.
Nate Marquardt vs. Thales Leites 3R. Ever since John McCarthy retired, MMA is getting more and more like the NBA, the thing that really sticks out is that someone was screwed by the refs. Marquardt and Leites went out there and fought 3 hard rounds, delivering a good highly skilled bout, but Herb Dean, who I prefer over the other remaining refs, decided the match by deducting two points from Marquardt. The first deduction was an indisputably good call as, though Leites was on his way back up, Marquardt clearly drilled him with a knee when he was still considered a downed opponent. Marquardt almost knocked Leites out here, Leites being so out of it he began to defend himself against Dean! Dean did his best to get Leites to take his allotted five minutes to recover, and the fight still turned for Marquardt on the restart as Leites, who showed good takedown defense early, was dropped and had his nose busted by Marquardt's intense ground and pound. The second deduction was questionable at best, with Dean zapping Nate for a second elbow to the back of the head. It looked to be a legal blow to the side of the head, but there's too much gray area in that rule for my tastes and Big John has come out and defended Dean saying it was an illegal blow. If it's going to alter the match similar to the first foul, or even if it's an obvious call then by all means make it, but I'd expect some judgment on a close call. Having already taken a round from Marquardt, the decision to take another meant he could only win a decision by taking all three rounds or having one of his rounds considered dominant, neither of which were likely given Leites probably won round 1, countering Marquardt's punch combo and decking him with a big right, and was holding his own throughout. In one of the great highspots in MMA history, Leites finally scooted out the side but before he could get back to his feet Marquardt borrowed a page from Toshiaki Kawada's playbook and dropped Leites on his head with a dangerous powerbomb! This is actually an illegal move under the crappy unified rules, and Marquardt wasn't even admonished, so perhaps that evens things out? In any case, though he lost a split decision, Marquardt certainly looked impressive, keeping a fast pace, including relentless ground and pound. Nate used body punches to open up the takedown or finishing the combo to the head. He hurt Leites with a punch combo, backing him with a big uppercut. Leites had his moments as well, mostly early, but the clock robbed him of a great chance after he used the wizard to counter a takedown into mount. Good match.
Jason Lambert vs. Luiz Cane R1 2:07. Lambert was just swinging wildly without defending, which is not the strategy to employ against a guy with a decided reach advantage who boxes well. Cane was just doing left/right combos all night, or rather for the few minutes it took to knock the jobber out.
Marcus Davis vs. Mike Swick 3R. UFC nearly got The Hand Grenade to a title shot without having him beat any legitimate fighters other than Shonie Carter before they realized they wanted to promote him, but you can only push a one dimensional boxer so long before it blows up in your face. Davis had to actually beat a non Joker, but unlike the Jess Liaudin's of the world, Swick actually has some kind of game. Swick has a 7 inch reach advantage, so he was able to stay on the outside, keeping Davis at bay with his solid kicks, including several to the head, before exposing Davis' lack of ground game. Swick would control the majority of the rounds, taking Davis down midway, where Davis would be stuck unless he lucked into a standup. Swick wasn't doing a ton of damage with his ground and pound, but Davis' boxing days have rendered him easy to reopen, which Swick succeeded in through some short elbows. Davis caught Swick with a left hook to start the second, but Swick came back with a high kick and knee then took the top after stopping Davis' shot. Davis was looking for one of his one punch KO's in the third, but wasn't showing much stamina, and Swick wasn't exactly going to be surprised by the only offense Davis had shown. Mario Yamasaki gave Davis a chance, deducting a point from Swick for holding the fence with just 1:30 left, but this simply motivated Swick further, causing him to go all out until the bell. No judge thought Davis won a round, so Swick won a unanimous decision. Average match.
Michael Bisping vs. Jason Day R1 3:42. Bisping was looking very quick and light on his feet, attacking from the get go. He showed a takedown, guard pass, and ground and pound that was good enough to win. Of course, it helps that the opponents are getting easier since he was exposed by Matt Hamill at UFC 75 9/8/07 and defeated by Rashad Evans at UFC 78: Validation 11/17/07 so as not to kill the golden UK goose.
Matt Hughes vs. Thiago Alves R2 1:02. Alves is younger, stronger, faster, and heavier. He missed weight by 4 pounds, claiming an ankle injury that required a cortisone shot prevented him from being able to work out as much in the days leading up to the fight. Hughes took the fight on short notice when planned main eventer Chuck Liddell was injured, and agreed to a catch weight that left him about 15 pounds lighter by the time they stepped into the octagon. Hughes wanted no part of standup, pulling guard when his second takedown failed and trying submissions from his back. Alves ground and pound was a lot more damaging than Hughes' though, quickly cutting Hughes before he stood back up. Hughes did manage a takedown, but Alves' defense was generally too good. He KO'd Hughes early in the second with a flying knee that finished ugly with all the weight coming down on Hughes' buckled trail leg.
Matt Wiman vs. Thiago Tavares R2 1:57. Fast-paced, highly skilled contest with neither showing any fear. The first round was marked by active ground fighting with both going for submissions from their back. The bout changed at the start of the second with each hurting the opposition with a punch. Wiman was the first to be stunned, but answered with combinations. Tavares suddenly seemed gassed after losing the top, and Wiman shoved him into the cage and blasted him out. Good match.
Martin Kampmann vs. Jorge Rivera R1 2:44. Kampmann got the leg trip takedown when he slipped out of a triangle, and failed on his arm triangle specialty before securing the guillotine.
BACK TO QUEBRADA REVIEWS


* MMA Review Copyright 2008 Quebrada *