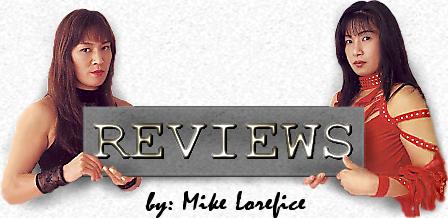 Strikeforce: Diaz vs. Daley 4/9/11
San Diego, CA Valley View Casino Center
The first Strikeforce event under Zuffa control still looked like a non UFC event. As with the WEC, without the actual UFC banner, and the mindset it entails that winning is the be all and end all, it's much more about trying to impress by being entertaining rather than scoring enough meaningless takedowns and/or pawing jabs to get a bad decision victory. We did see one of those, more or less, about as bad a decision as you'll find in terms of nobody who actually watched the fight being able to think Keith Jardine was ever winning, but even there, Jardine was doing the only thing he could rather than plotting to do just enough to get the nod. More notably though, we saw two champions who fought only with the stoppage in mind, who were out to prove they were the better fighter by taking their opponent out, who wasted no time and had no fear of putting themselves at risk.
Shinya Aoki vs. Lyle Beerbohm R1 1:33. I know Beerbohm was a high school wrestler, but the lingering effects of meth addiction seem a more logical reason for adopting the strategy of fighting Aoki on the ground. It's like tugging on Superman's cape. Aoki easily defended the takedown with a wizard and tripped Beerbohm up, took his back, and neck cranked him.
Gegard Mousasi vs. Keith Jardine 3R. This is an example of judges having no clue whatsoever when it comes to the value of the takedown. Jardine took Mousasi down 6 times, but only landed 2 ground strikes, had no dominant positions, no legitimate submission attempts, and never seemed to keep Gegard down for more than 30 seconds. Jardine's takedowns were not creating any offense for him, they were simply keeping the far superior striker from beating the tar out of him in standup. Mousasi was ruthlessly efficient on his feet, landing one crisp, sharp combo after another throughout the fight. He connected with a ridiculous 124 of 211 to Jardine's 45 of 142, and even with that lopsided stat the numbers alone don't tell the story as Jardine was already tiring in the first and was completely exhausted during the last two rounds and leaking blood all over. Granted, Jardine deserves some credit for taking the fight on 9 days notice at his old light heavyweight weight class when he was not so much training as working on dropping weight to get to 185, but Mousasi still beat him to the punch all night except when Mousasi let Jardine miss 1 so he could in turn fire back by hitting 2. Beyond Jardine's takedowns not helping him offensively, actually the effort of constantly shooting was the main thing that was gassing him and thus adding to Mousasi's efficiency once he got back to his feet. The first round was apparently what the judges gave Jardine, as he scored 4 takedowns and at least didn't look on the verge of collapse. The other problem here is the stupid rule that you can't up kick a downed opponent. For some reason it's okay to do a full extension up kick to a standing opponent, but you can't do a squirming thing to keep the opponent off you when you are on your back. I really don't grasp the logic of any hold being legal in one situation and illegal in another unless the opponent is totally helpless and defenseless, for instance stomping the head of a downed opponent, but anyway Mousasi lost a point for doing a better ground strike than Jardine could come up with, resulting in a fight he totally dominated winding up a majority draw. Despite being one-sided and having too many meaningless takedowns, it was a fairly entertaining fight as the actual action was Mousasi putting on a display with his high level standup game. Above average match.
Lightweight Championship: Gilbert Melendez vs. Tatsuya Kawajiri R1 3:14. This rematch from PRIDE Shockwave 2006 12/31/06 was much more exciting, albeit far briefer boxing match. In that fight, it was Melendez outboxing the more powerful punching Kawajiri, but this match showed how much Gilbert's boxing has improved, as his skill, movement, defense, and level changing have now improved to the point he was not only able to avoid Kawajiri's shots, but to consistently land his own with authority. I thought the first fight wasn't as good as it was made out to be, but this one was all action from start to finish with one huge punch after another. I don't remember Melendez ever just rocking someone like this before. Melendez countered a reaching left jab with a big overhand right at the outset, and continued tagging Kawajiri with every shot throughout. Kawajiri was cut by an elbow. Melendez dropped down to stuff the takedown, put Kawajiri on his back, and "eviscerated him with the elbows" for the stoppage. Good match
Welterweight Championship: Nick Diaz vs. Paul Daley R1 4:57. Diaz could have GSP'd the fight, just said Daley is much better on his feet so I'm going to take him down and keep him there, but that's never been his mindset. Diaz actually made no attempt to utilize his huge BJJ advantage, instead winning by proving he's the best boxer in the business. He was knocked down for his efforts, but he delivered what was arguably the round of the year, and another fight that will be looked at long after the Jon Fitch's and Ben Askren's of the world are gone and forgotten. Obviously the basis of the fight was Diaz was more active and accurate, while Daley landed the more powerful shots. What won Diaz the fight was his ability to utilize the landscape. It was an even fight when both were throwing combinations, sometimes even simultaneously, from the center of the ring, but Diaz would back Daley into the cage taking away his ability to land the wide powerful hooks as much as to move and defend. Diaz just had too many options on the inside as he's able to do such fantastic work to the body and can keep finding the opening with tight punches whereas Daley really needs some space to land his best hooks. Daley hurt Diaz a few times, with a good left hook early that saw Diaz drop to a knee and later almost finished with the same shot, following Diaz to the ground and going to work in what looked like it might be the beginning of the end. Diaz chin was too strong though, and he was moving and defending on the ground so Daley decided against committing to the ground game. What was great about this fight is one fighter would hurt the other, but within 30 seconds there would be a big comeback, and the tide would totally shift. This was partly because they gambled, they took chances because they wanted to finish the fight not just grind out a victory. One could argue that Daley's ground game wasn't enough of a threat, but the fight was more entertaining because Diaz was willing to sell out for a guillotine and end up with nothing. The finish was a bit surprising as about 30 seconds after Diaz was nearly defeated, he landed a big body shot and uppercut, and the accumulation of about five quality shots sent Daley wobbling and falling away from Diaz when they untangled. Diaz pounced, posturing up and landing a few big shots. Daley was clearly foggy, and maybe I'm just disappointed because I wanted another round of great action, but with 3 seconds left in the round it seemed a premature stoppage by John McCarthy. Very good match.
BACK TO QUEBRADA REVIEWS


* MMA Review Copyright 2013 Quebrada *