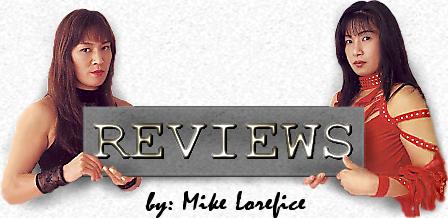 Strikeforce: Los Angeles 6/16/10 Los Angeles, CA Nokia Center
KJ Noons vs. Conor Huen 3R. Noons was supposed to be getting the opportunity to avenge his lone loss to Charles Bennett, but Huen replaced him two weeks out. Huen was no slouch, and probably gave Noons a better and more entertaining fight than Bennett would have. He was obviously the weaker of the two in boxing, but kept a ridiculous pace and was able to use kicks and knees to make up for his hands. Huen was able to duck a right hand and score a double leg takedown, showing some nice movement on the mat that earned him a rear naked choke opportunity. Noons had something of a knockdown with a short right hook in the final seconds of the round to potential steal it back though. Huen did a nice job of slipping Noons jab, but as he was so aggressive, Noons began to time his attacks and land some nice punches when Huen was closing the distance. Huen needed his activity to try to make up for Noons advantage in skill and technique, but but probably due to the short notice, he began to tire in the second, causing his shoot attempts to be too slow to succeed. Huen had a big cut under his left eye, and a smaller one of his right cheek, but continued his ceaseless attacking for the duration. Noons was the more accurate striker, and landed the more powerful and damaging shots. Huen managed to win every round on one scorecard, but still rightfully lost a split decision. Good match.
Trevor Prangley vs. Tim Kennedy R1 3:35. Prangley had a couple nice throws, but Kennedy was the one that was able to keep the opposition down. He mounted and got the submission with the rear naked choke.
Marius Zaromskis vs. Evangelista Cyborg R1 2:38. Exciting, all action standup match.Zaromskis was fighting with the sort of reckless abandon you might have in a full pads sparring session against a 120 pound jabronie. He was way too aggressive, throwing tons of high kicks and even a jumping knee with no setup, all of which left him wide open to Cyborg's counters. Cyborg was jacking up Zaromskis lead leg by countering the high kick with a brutal low kick and then the left hook if Zaromskis was still in the pocket. Cyborg didn't seem to have major knockout power now that he's moved up to 170 as Zaromskis was able to take his best shots, but Zaromskis made so many mistakes that Cyborg knocked him out in 2 ½ minutes anyway.
Robbie Lawler vs. Renato "Babalu" Sobral 3R. I expected Lawler to knock Babalu out, but while Lawler had his moments, he was just getting by on talent whereas Babalu was smart, effective, and efficient. The fight was very competitive, but Babalu won because he got the most out of his abilities. It didn't help Lawler that the fight was changed to a catch weight of 195 when light heavyweight Sobral became the opponent because middleweight Jason "Mayhem" Miller was suspended for being a jackass at Strikeforce: Nashville 4/17/10, as rehydrated Babalu definitely had more than the usual 20 pound weight advantage on Lawler. Babalu thought long term, using the early portion to wear Lawler out by making him carry his weight. Babalu knows Lawler is primarily a counter puncher, so he wasn't punching that often, instead moving to setup the takedown. Lawler would be back on his feet within 30 seconds of Babalu's takedowns, but he wasn't active enough on his feet to negate them in the judges minds. Someone lit a fire under Lawler's ass in between rounds, as he came out stalking Babalu, landing punches and punishing him when he tried to shoot. After 90 seconds of this, Babalu began landing kicks to the head and body, and although Lawler was blocking them, it seemed to sap his energy and kept his left hand at home to block. Lawler never seemed the same fighter, and he wasn't an effective fighter tonight to begin with. Lawler was never able to cut the ring off, so even when he was the aggressor, he wasted energy chasing an opponent who was wisely circling away from his powerful left, getting his legs kicked out in the process. Babalu was never overly active but scoring by keeping Lawler guessing, mixing in kicks to all quadrants, body punches, etc. Babalu looked in worse shape because Lawler's entire offense was head punches, and they nicked him up. However, while every round was close, Lawler only did enough to win the last one, largely due to some desperation work down the stretch. Babalu won a unanimous 29-28 decision. Above average match.
BACK TO QUEBRADA REVIEWS


* MMA Review Copyright 2010 Quebrada *