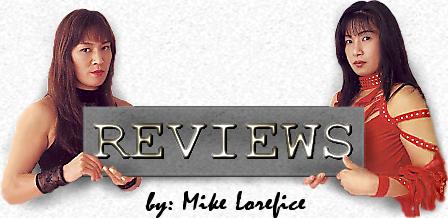 Strikeforce Saturday Night Fights: Nashville
4/17/10 Nashville, TN Bridgestone Arena
Strikeforce Light Heavyweight Championship: Gegard Mousasi vs. King Mo Lawal 5R. Mousasi looked like a genius for two rounds, but ultimately left everyone scratching their heads. His strategy was to gas the overmuscled wrestler, and he was pulling it off to perfection. Mo would take him down at will, but Mousasi not only used an active guard, but more importantly never allowed Mo to get closer than his knees, which allowed Mousasi to do virtually all the good striking from the ground. Mousasi would use right hook, backfist, top of the head combos when Mo was on top or up kicks when Mo backed out, and putting Mo in the position of regularly failing at guard pass punches was certainly testing his less than Kingly stamina. Mousasi lost the first round, but won the second striking from his back, and had Mo blown up by the final 30 seconds, taking his back but not quite having enough time to choke him out. Mousasi either gassed too or was simply too indecisive as to how to change up the fight though, so instead of improving upon the work he'd down in the first two rounds, he did exactly the same thing for the final three, except his hips and fists were less active, so he wasn't doing as good a job of both tiring Mo and scoring from his back. Mo was never able to pass guard, but he did finally pin Mousasi against the cage in the third, where he got his second wind. Mo didn't actually do anything different, ever, but he stuck to his strength, taking Mousasi down and then, well, being on top. He really did nothing outside of the takedown, but Mousasi should know you can still lay and pray in America. It seemed like both fighters were confident they were doing the right thing, but when Big John McCarthy deducted a point from Mousasi for kicking a downed opponent in the head with three minutes left in the third, you knew Mousasi had no chance of getting the decision. Mousasi didn't fight any differently though, he just didn't seem to have the energy or the urgency to change things up. Normally his relaxation is a good thing, but at some point you have to take a chance, and Mousasi wasn't willing to do that. Mousasi landed twice as many strikes at nearly double the success rate, but since Mo controlled positioning through his 9 takedowns that produced little to no offense he not surprisingly ran away with a unanimous 49-45 decision. I enjoyed the first few rounds, but the fight became tedious after that because neither ever changed anything up. Above average match.
Strikeforce Lightweight Championship: Gilbert Melendez vs. Shinya Aoki 5R. Very strategic fight, but Melendez was certainly the chess master. He was a patient but accurate striker, keeping a solid base and never overcommitting or overextending. He landed the body punches and jabs that were available, and he made Aoki pay for his shots by punching him in the face as soon as they failed. Aoki not only couldn't get a takedown, but wasn't even able to get hold of Melendez to pull guard. Aoki did everything he could to bait Melendez to engage him on the ground, regularly lying on his back and crabwalking, but even when Melendez obliged, he kept his distance and base and didn't take any silly chances that would allow Aoki to tie him up or try a submission. In the end, it was a fight where Melendez landed 25 strikes per round to Aoki's 4. Any easy win for Melendez, taking every round. Average match.
Strikeforce Middleweight Championship: Jake Shields vs. Dan Henderson 5R. Truly the tale of two fights. Shields didn't seem properly prepared for Henderson, holding his left hand low against a headhunting right hand power puncher. Henderson nearly knocked Shields out with the first punch he landed, and dropped Jake twice in the first round with big rights en route to a 10-8 round. In the first, Henderson was able to avoid the takedown through the sprawl and uppercut, but after that he didn't seem prepared for Shields. The weight cut seemed to sap Henderson of his energy, and he was rather slow and flatfooted the rest of the fight, looking every bit his 39 years of age. Shields was able to take Henderson down within the first minute of rounds 2-5, and with one quickly erased exception, keep him on his back. Shields was also able to mount Henderson in the final four rounds. Shields ground and pound was not very impressive. He was fairly accurate, but threw with no power, and aside from one 40 second flurry toward the end of round 2, wasn't nearly active enough to have a chance at getting a stoppage despite spending at least half the fight in the mount. But he kept the fight on the ground, and completely dominated a turtleesque opponent with a bad back en route to the unanimous decision. The really impressive thing about Shields performance is he totally manhandled a two time Olympic wrestler in that discipline despite essentially being a 170 pounder up to fight a weight cutting 205 pounder. Mayhem caused a melee, entering the cage during Shields post match interview and asking "When's my rematch buddy?" Shields & Melendez then shoved Miller and Nick Diaz punched him, leading to a bar room brawl that embarrassed CBS to the point they went to commercial break while the rowdies were still going at it. The first round was really good, the second round was good with Henderson losing position due to attempting a rear naked choke, but after that it became tedious and totally one-sided, so overall a slightly above average match.
BACK TO QUEBRADA REVIEWS


* MMA Review Copyright 2010 Quebrada *