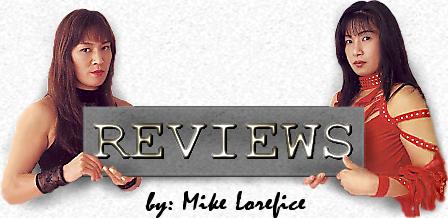 Strikeforce: Evolution 12/19/09 San Jose, CA HP Pavilion
King Mo Lawal vs. Mike Whitehead R1 3:08. Whitehead plodded forward, and Mo just waiting for the opening. Once he timed Whitehead, he ended it in a hurry, countering a low kick with a killer right hand then finishing it on the ground.
Matt Lindland vs. Ronaldo "Jacare" Souza R1 4:18. Jacare's standup is improving, but he's still way more entertaining on the ground. Lindland looked slow and had no head movement, so Souza was connecting some, but still didn't do much damage. I was extremely impressed that Souza didn't get taken down when Lindland timed him and had full hip control from behind after Jacare whiffed on a high kick. Lindlind succeeding on a subsequent takedown greatly improved the match quality, as the pace and intensity spiked with Jacare delving into his vast arsenal of sweeps and submission attempts, nearly extending an armbar right away with an armbar. Jacare had a nifty guard pass where he dropped a side forearm then won with the arm triangle.
Strikeforce Lightweight Championship Unification Match: Josh Thomson (champion) vs. Gilbert Melendez (interim champion) 5R. Extremely entertaining match with both men pushing the pace and showing tons of heart and determination. Thomson won every round in their first fight on 6/27/08, and despite a 15 month layoff came out looking great, winning the standup because his movement is so far superior. Both men picked their spots in the first round, but Thomson used the low kick to open up or simply slid in with combos. Melendez was too slow to close the distance and his attempts were very predictable as he was just stepping straight in, so it was simple for Thomson to just back away from his attacks. They actually landed roughly the same number of strikes in the first round, the difference was Thomson landed a lot more solidly and Melendez threw twice as many to land the same number because he kept missing in his attempts to punch his way into range. Melendez had an early knockdown in round 2, countering a low kick with a sweet right hand. This seemed to damage Thomson more mentally than even physically, as he came out hell bent on throwing the low kicks despite arguably coming back a bit soon from a broken leg, but after this he lost his confidence in the strike that was crucial to his success. Thomson also never got his push kick going, which was so effective in their previous fight, which made things difficult in standup because Melendez has considerably more punching power and does a much better job at keeping himself at an angle so he doesn't present a large target for Thomson to punch. Thomson tried to make a late run to avoid Melendez winning the second round, hurting Melendez with a left hook, which spawned a furious flurry of punches from both as Thomson tried to capitalize, but was instead hurt by a right hook then knocked down again by Melendez's right uppercut. Melendez continued to suck Thomson into a brawl, and began to score more often when he added a low kick to his double jab, which also helped to negate Thomson's movement advantage. Thomson never slowed the pace, partially due to his takedowns either failing or lasting just a few seconds and partially because he was behind so he had to keep pushing to try to finish. Thomson certainly began to tire though, and he lost his belief, while Melendez's confidence soared and his diversity and effectiveness increased the more he loosened up. The fifth round had a fantastic start as Thomson knew he needed to finish, having arguably lost every round since the first, and came out with the idea of completely emptying his tank. Thomson's always ended up very squared up when Melendez sucked him into and exchange, which obviously made him an easy target. They tired after some wild flurries then Thomson was put down for the third time in the fight with an overhand right. Thomson had a takedown in the last minute, but once again Gilbert was back up within seconds. I scored it 49-45 Melendez, yet the match was highly entertaining and competitive. Melendez won a unanimous decision, so they will have to have a third fight. Very good match.
Cung Le vs. Scott Smith R3 3:25. I was really excited about this fight because Le is the most thrilling standup fighter in the business and Smith has no interest in defense, just wanting to bang until someone goes down for the count. Smith isn't what you'd call a good fighter, yet he wins a lot more than he "should" because he has ten times the combined heart of the entire WWE roster. No amount of standup damage will make him consider surrendering, and he'll always believe in himself no matter how bleak things look. Le tends to make his opponents look foolish, but this set a new standard of embarrassment. It was one of the least competitive matches you'll ever see because Le was way too fast for Smith. Smith never cut off the cage, so he had to chase Le to attack, and he'd miss so badly it was a moral victory when he simply gauged the distance accurately. Le is a threat from anywhere, and used his side kick and spinning back kicks to keep Smith from ever closing the distance. Le missed a spinning movie kick early, but blew him off his feet and into the cage with one a minute into the fight! Smith has terrible ground defense, just turtling up while Le worked him over from side mount. Le had little interest in the ground though, preferring to light Smith up with more highlight reel kicks. Le has some of the most unpredictable combinations out there. He put Smith down with a right jab, left jab, left spinning back kick combo in the 2nd, which is the sort of thing you see from well, no one. Le's stamina was always his weak point because kicking takes so much out of you, and hasn't fought since defeating Frank Shamrock on 3/29/08 because he's been too busy doing movies. Le tired in the second, and began tying Smith up, which allowed Smith to actually land a strike or two on the release. As Smith couldn't close the distance and doesn't know what a takedown attempt is, Le forced him to, at best, block a variety of high and middle kicks to start the third, even a spinning high kick. All these kicks totally exhausted Le, and Smith got him against the cage and actually landed a couple shots before Le broke free. Le went to duck a right hand, but Smith stopped it and knocked him down with a left. Cung got back up quickly when Smith's leg was too far away for the takedown, which may have been a mistake given Smith doesn't want anything to do with the ground, but was too rocked to run away fast enough. Smith knocked him backwards into the cage and dropped him again with a right, causing Le to fall on his stomach, where Smith followed him and landed a few more punches before the stoppage. This was one of the most amazing comebacks of all time! Mauro Ranallo screamed "Miracle in San Jose... Scott Smith delivers The Christmas Miracle!" Excellent match.
BACK TO QUEBRADA REVIEWS


* MMA Review Copyright 2010 Quebrada *