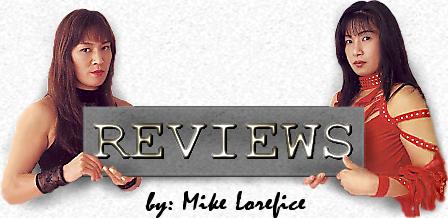 K-1 WORLD GP 2007 IN SEOUL FINAL 16
9/29/07 Seoul, Korea Olympic Gymnasium 1
Badr Hari vs. Doug Viney R2 1:23. Viney was the early aggressor, but Hari was beating him to the punch. Hari used his left jab to set up the right low kick. Viney tried a left low kick, but Hari flattened him with a right cross for the spectacular jaw breaking KO.
Semmy Schilt vs. Paul Slowinski R1 2:26. Ernesto Hoost protege Slowinski began as the aggressor, trying to close the distance to negate Schilt's reach. Before long the fight reverted to typical Schilt, with the giant using his massive reach to keep his opponent almost out of striking distance then back up a step or two to avoid their strikes. Schilt backed Slowinski into the ropes with a low kick and feint then delivered a crushing left high knee for the KO. Slowinski wanted to continued despite his crushed nose. He was up in time, but not sturdy enough to beat the count.
Remy Bonjasky vs. Stefan "Blitz" Leko R1 2:50. Both men threw hard and fast from the get go. Leko blocked Bonjasky's knees and kicks and answered with punches. The turning point came when Bonjaski began landing low kicks. He brought one high, but Leko wasn't phased, continuing to fire back with body blows. However, Bonjasky bashed him with a flying knee for the KO. Leko was up by 5, but much to his chagrin the ref deemed him not ready to fight. K-1 soon admitted it was a bad call. Exciting fight.
Glaube Feitosa vs. Chalid "Die Faust" 3R. The Fist, as Chalid's nickname translates to, comes forward swinging away for as many rounds as the fight lasts. Although predictable due to only having relentless attack mode and doing so solely with punches, he's usually a bit more effective. He was out due to breaking his hand in a loss to Ernesto Hoost at the WORLD GP 2006 FINAL on 12/2/06 and then couldn't secure a visa in time to fight Mighty Mo on 8/11/07, so this wound up being his first fight of the year. The inactivity left him rusty and counter striker Feitosa knew what he was going to do, so it wasn't a great combination though Chalid hung in there and came on as the bout progressed. Feitosa is a very efficient fighter, not the world's most active, but he punches around or through the block and is deadly countering with kicks and knees. An extremely calm fighter who goes about business, Feitosa blocked Chalid's punches then countered with kicks and knees. Faust hits hard enough to do some damage even when he's getting blocked, and might even have won a decision on activity and aggression if not for the knockdowns he fell prey to in round 1. The first knockdown where Feitosa countered a right hand with a knee to the chin was spectacular. The second knockdown appeared as though Die Faust just collapsed about 5 seconds after a low kick, but the replay revealed a subsequent short left straight did him in. Chalid had his moments in the second and third, turning it into a tough grinding contest. Feitosa won a unanimous decision. Good match.
Jerome Le Banner vs. Yong Soo Park R1 1:54. Le Banner's knee surgery healed much sooner than expected, allowing him to return in time to enter the Grand Prix despite having lost his only bout of the year to Junichi Sawayashiki on 3/4/07. Park was a late replacement for chosen tomato can Ruslan Karaev. He tried a series of high kicks, but Le Banner was having none of it. Park was circling backwards but stopped to try a low kick only to be clobbered with a right hook for the KO.
Junichi Sawayashiki vs. Yusuke Fujimoto R3 1:34. Fujimoto fought confidently early, swinging away with wide power punches. He broke Sawayashiki's nose with a punch in the first round, so it was more or less leaking blood for the remainder of the contest. It was all downhill for Fujimoto from there though, as when you are falling down even when you are attacking, you quickly become a stumblebum. Fujimoto just got way out of control to the point of looking uncoordinated, turning it into an ugly match. Sawayashiki had a good tight guard, protecting his head and answering with body knees. One of these knees knocked Fujimoto down, though it appeared to be more of a slip. Fujimoto was cut on his right eyebrow, with the blood dripping into his eye. The pinnacle of Fujimoto's wildness saw him wind up turned sideways after whiffing on one of his looping punches, leaving him prone to a right high kick. Sawayashiki followed with a left hook for another knockdown. Sawayashiki kept bringing body knees, but Fujimoto fought his heart out. Unfortunately, he was called for another questionable down when he tumbled after a low knee. Fujimoto went down awkwardly again, reaching for a left hook after Sawayashiki countered a lunging right hand with a right kick. This one would have been ruled a slip if Fujimoto made it back to his feet quicker. Sawayashiki followed with a body knee. Fujimoto avoided his hook, but Sawayashiki nudged him over with a low kick for the three knockdown rule KO.
Peter Aerts vs. Ray Sefo 1R. Sefo said he'd been sick for two weeks, sporting a 38C fever. He certainly didn't fight as though he were right, when he even fought at all. Aerts once again showed he's a lumberjack and he's okay, coasting to his record 15th Grand Prix Final by picking Sefo apart with high punch, low kick combos. Sefo might defend the punch, but the low kick was getting him every time. Sefo tried to punch early, but by the middle of round 1 he was simply a punching bag. Aerts low kick onslaught hobbled Sefo, who shifted to survival mode. He'd pretty well given up by the end of the round, and his corner sealed the deal by throwing the towel in before the start of the second.
Hong Man Choi vs. Mighty Mo 3R. The rematch from 3/4/07 when Mo scored a second round KO was a boring awkward snoozer. Choi moves even more laboriously than Mighty Slo-Mo. Round 1 was mostly backing away from the opponent's offense. The crucial point was Mo taking stooping over in pain following an inside leg kick that was clearly a low blow to everyone but the ref, who began a standing 8 count, thus refusing Mo his deserved recovery time. To show how bad the call was, even Choi's own Korean fans protested with boos. Mo was the aggressor in the fight, but the shady down was the difference, as the hometown hero was only able to secure two judges (to none) in spite of it.