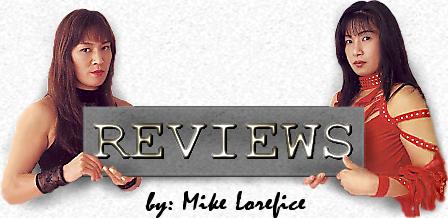 WVR SENGOKU ~First Battle~ 3/5/08 Tokyo Kokuritsu Yoyogi Taiikukan
Nick Thompson vs. Fabricio Monteiro 3R. Monteiro showed good technique, but to what end? He was all about positioning to the point it seemed as if he forgot you're supposed to attack once you get the position you desire. If ground control is your thing, you got about 12 minutes of it from Monteiro in this snoozefest. He was shocked, perturbed, and dismayed when Thompson won the unanimous decision. I guess the judges liked the aggression Thompson displayed on the rare occasion he wasn't in the disadvantageous position. Thompson had a few takedowns of his own, busting Monteiro's nose open with his ground and pound. It was one of those bad and boring fights where the fans lost because neither did much of anything, and you feel as though the fighters both deserved the L for making us endure their passive pussyfooting.
Ryo Kawamura vs. Antonio Braga Neto 3R. Kawamura is a good puncher, but lacked the sprawl and clinch game to stay on his feet. Kawamura would land a few good shots, but Neto would close the distance, tie him up, and work for the takedown. Neto controlled positioning in the first half of the fight, working for a rear naked choke for quite a while in the first round. Kawamura was better conditioned, moving better as the fight progressed. He became more elusive, and thus could become more aggressive in standup, busting Neto's nose up. Kawamura's best round was the third, landing enough good punches in addition to having a double leg takedown in the corner into side mount where he delivered some knees though Neto blocked most of them with his arms. Kawamura won a unanimous decision. He put on as good a show as he was able to, but the match was below average due to Neto spending so much time holding Kawamura.
Makoto Takimoto vs. Evangelista Cyborg R1 4:51. Cyborg came out kicking, landing several low kicks before Takimoto dropped to his back. I was wondering why the Chute Box fighter Cyborg played the 2000 Sydney judo gold medalist's game by following him to the ground where Takimoto held him close, but once Cyborg got distance he worked a heel hold, switching to an Achilles' tendon hold for the win. Decent.
Kazuyuki Fujita vs. Peter Graham R1 1:23. Kazuyuki Fujita is a tough opponent for a kickboxer to make their MMA debut against, as he's about as tough to knock out as they come. It made no difference though, as the wrestler dropped Graham to his back at the outset, and took whatever position he wanted against the clueless ground fighter. Fujita didn't even need to strike, quickly ending the fight with a north/south choke.
Kazuo Misaki vs. Siyar Bahadurzada R2 2:02. Bahadurzada landed a powerful right straight early, but Misaki took him down and worked for an arm lock, though he was unable to escape ½ guard. When he finally slipped out he tried to take Siyar's back, but lost top control in the process. The roles reversed in round 2 as Misaki was more aggressive in standup, landing some punches, while Siyar was looking for the takedown. Misaki reversed Siyar's first attempt and went for a guillotine, but Siyar got back to his feet and drove forward to secure the takedown. Unfortunately for him, this tightened Misaki's guillotine, quickly forcing him to tap. Pretty good match.
Takanori Gomi vs. Duane Ludwig R1 2:28. A great standup match on paper, it was translating well early. Gomi cut Ludwig's nose with a left jab. He learned away from a right straight and caught Ludgiw on the nose with a right then followed with a left hook that sent erupted Ludwig's nose and sent him to his back. Ludwig popped right back up and was rearing to go, but the doctor stopped the fight due to his nose being shattered. I had no problem with the stoppage, but obviously it was disappointing as even though they just started they'd already practically had the best match on the show.
Hidehiko Yoshida vs. Josh Barnett R3 3:23. Beyond Yoshida being on old fighter who was never any good in a legitimate match, the biggest problem here is he could probably fight at middleweight if he set his mind to conditioning himself, while Barnett is a true heavyweight. Yoshida was less active with each round. While he had some success in standup, after he landed a few blows Barnett would take him down. Yoshida really wasn't able to use any judo on Barnett, as in round 1 Yoshida used his strikes to get inside and grab hold of Josh, but Barnett slipped to the side and exploded with one of the most spectacular backdrops you'll ever see. Yoshida did get a Kimura takedown in round 1, but Barnett took control on the ground once he freed his arm. Outside of trying to open up an arm bar near the end of round 2, Barnett did relatively little ground and pound, instead focusing on submissions, particularly leg locks. Thus, while the fight had some moments for the highlight reel, there was a good deal of dead time as Barnett waited for an opening. To make things worse, the fight was stopped on three different occasions due to Yoshida's fingers slipping out of the blue wannabe PRIDE gloves everyone wore in hopes the promotion would beat DREAM in the battle to be viewed as PRIDE's successor. Intimidated by the devastating early suplex, Yoshida dropped to his knees in round 3 to avoid a belly to back, resulting in Barnett easily mounting him. Barnett finished Yoshida off with a heel hook. Pretty good match.
BACK TO QUEBRADA REVIEWS


* MMA Review Copyright 2008 Quebrada *