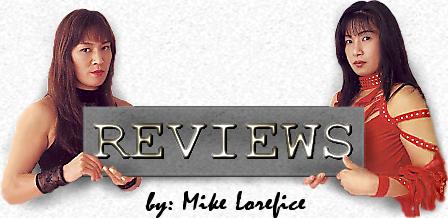 WEC 53: Henderson vs. Pettis 12/16/10 Glendale, AZ Jobing.com Arena
Bart Palaszewski vs. Kamal Shalorus 3R. Shalorus tried to find the balance between winning and being entertaining. He was willing to slug it out with Bart, but he took him down at least once a round to make sure he got the decision. Shalorus was doing his best damage on the ground, getting distance and throwing his signature full power shots without being threatened at all. The announcers were praising Bart for allowing Shalorus to punch himself out on the ground in the first, but the thing is Bart has no bottom game, so what really can he do but take until he finds an opening to get back to his feet? Bart did do a great job of escaping to his feet, and was able to use his superior Muay Thai to counteract Shalorus' strictly power punching offense, scoring with kicks and knees. The first round was dominated by Shalorus, but the second and third were closer. I thought Shalorus pretty clearly won the second as well before losing the third, but one judge did rule for Bart. Above average match.
Donald Cerrone vs. Chris Horodecki R2 2:43. Cerrone was about a head taller than Horodecki, and always seemed to have him on the defensive even though Horodecki is the superior Muay Thai fighter. Cerrone was looking for takedowns to maximize his big submission advantage over Horodecki. Horodecki made some nice counters, particularly in standup, but was under too much pressure and eventually succumbed to a lengthy the triangle midway through the second. Above average match.
WEC Bantomweight Title & UFC Bantomweight Title Creation Match: Dominick Cruz vs. Scott Jorgensen 5R. Jorgensen had no answer for Cruz's far superior speed and movement. What makes Cruz special is that unlike most fighters who win with their feet, Cruz can land with power in both hands and regularly puts together crisp and accurate strike combinations. His constant movement keeps you under pressure and wears you down, but he is ultimately an offensive fighter, throwing a fair number of strikes that he both initiates and comes back with after bobbing and weaving one of his opponent's punches. Part of Jorgensen's problem is he didn't have the kicks to throw Cruz off, as a consistent losing pattern for Jorgensen was Cruz waiting for Jorgensen to punch, so he could duck and fire back before Jorgensen could react. Jorgensen tried to negate Cruz's speed by wrestling in the first round, but it was Cruz's wrestling that was the surprise of the fight. The speed and timing of his takedowns allowed him to totally outwrestle Jorgensen, taking him down pretty much every time he tried, which was at least once per round. Cruz had a particularly beautiful takedown where he feinted the shot, came back up and faked a superman punch then dropped down and deposited Jorgensen on the mat. Jorgensen had one impressive sweep late in the third, but otherwise he was thwarted on his back even worse than on his feet. Jorgensen tried to get on his bicycle as well when wrestling wasn't working, but you can't join them when you aren't as fast or coordinated. It was an entertaining fight because Cruz, predictably, kept the pace fast throughout, never ceasing his constant movement and never shutting it down to play it safe because he had a big lead. Cruz put Jorgensen down momentarily with a right hand in the third, but never really hurt Jorgensen. Still, it was total domination to the point there wasn't even a round you could consider giving to Jorgensen, even just to be nice because he did better than he had in the previous rounds. Every judge had it 50-45 Cruz. Good match.
WEC Lightweight Title Match: Ben Henderson vs. Anthony Pettis 5R. These two fighters were very evenly matched. In fact, they were so even that it didn't make for a great fight early on because there wasn't much either could exploit to gain an advantage, and the defense was way ahead of the offense. The first three rounds were nothing special, but the last two were pretty wild, and the match really grew in drama because they kept exchanging rounds. Pettis stalked Henderson, but Henderson was more likely to get a takedown, and both men were capable of taking or countering into a finishing position on the mat. Henderson won round 1 with a couple of takedowns, but did no real damage. Pettis hurt Henderson with a right early in round 2 and had a brief takedown, but Henderson quickly recovered. The difference in this round though was that Pettis was able to defend the takedown. Pettis rode Henderson's back in a body triangle in round 3, punching him in the face but failing to find an opening for a rear naked choke. The match got really good in the back and forth 4th round with Henderson doing a beautiful job of spinning out of a guillotine and taking over on the mat, getting Pettis' back and securing a rear naked choke. Pettis managed to muscle Henderson's arm off his throat twice and turned into top position then took Henderson's back right after passing into side mount, but Henderson was able to stand. The match was likely even going into the fifth round. After an accidental low blow, Pettis began to get his footwork going and land some nice left hands. Pettis showed why they call him "Showtime" with the most amazing movie kick ever in MMA, boomeranging off the cage with a jumping high kick that Todd Harris suggested may have been the move of the century. It was so amazing because Henderson wasn't just standing there, he was circling away quickly, but Pettis caught him flush, as if he knew the point of interception before he even jumped. I'm not sure how Henderson got up, if not for the impact just for being so stunned from getting caught on the chin with something so outlandish could have frozen him. The move not only made the match, but cemented Pettis' victory, giving him the decisive round he needed on 2 scorecards to secure the unanimous decision. Very good match.
BACK TO QUEBRADA REVIEWS


* MMA Review Copyright 2010 Quebrada *