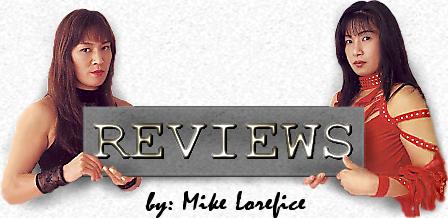 WEC 52: Faber vs. Mizugaki 11/11/10 Las Vegas, NV The Pearl at the Palms
Damacio Page vs. Demetrious Johnson R3 2:27. The larger, stronger Page dominated the better suited to 125 pound Johnson in the first, tossing him around with judo throws and beating him up on the ground. Having been out of the cage since defeating Will Campuzano on WEC 43 10/10/09, Page's ring rust combined with the superior quickness and stamina of an in rhythm Johnson, who had just defeated Nick Pace on WEC 51 9/30/10, led to the first turning in the second. Johnson now seemed to sense what Page wanted to do, either countering him or simply doing the opposite. He scored two takedowns and worked ground and pound to win the round. Johnson got inside Page's right hook at the start of the third and stunned him with a lightning clinch knee then flurried on him until Page hit the deck. Johnson controlled on the ground until he was able to lock a mounted guillotine for the win. Average match.
Joseph Benavidez vs. Wagnney Fabiano R2 2:45. Dominant performance by Benavidez, a late replacement for an injured Brian Bowles, showcasing his speed, stamina, footwork, and increasingly diverse striking in the first round. I'm not sure if the BJJ expert just has that much confidence in his submission defense, or was having so little luck in standup he wanted to get the fight to the ground at all costs, but Fabiano didn't seem to mind getting sucked into Benavidez' guillotine attempts. Fabiano defended two in the second round, including one that lasted well over a minute, but both were arm in attempts. Showing remarkable stamina, Benavidez was able to keep at it for half the round, finally putting Fabiano away when he secured a clean grip on his third guillotine attempt. Above average match.
Eric Koch vs. Francisco Rivera R1 1:36. Kock countered a left hook with a wicked left high kick to the jaw for the stunning KO!
Cub Swanson vs. Mackens Semerzier 3R. Thrilling, back and forth Muay Thai match with occasional takedowns. They exchanged the entire fight, showing remarkable conditioning as they took no breaks. Neither man could establish any dominance. Swanson was better with his hands, while Semerzier had the advantage with kicks and knees, but one of the reasons the match was so good is both men were throwing everything they could think of, producing diverse action that never got predictable or repetitive. The first two rounds were pretty much highlight reels, and the fight was so close it was hard to argue that anyone had an advantage. The match slowed a tad in the third as Cub tried to steal the final offering with takedowns, but Mackens just propelled Swanson off with his feet with his legs and got a takedown of his own in the final 2 minutes. There was no lay and pray here, as Semerzier kept transitioning, working from full mount in between Swanson giving him his back. Semerzier was leaning over Swanson and, as Stephan Bonnar said, "just beating him down like Donkey Kong", but Swanson got back to his feet in the final 10 seconds and they exchanged haymakers until the bell. I would have loved to have seen another two rounds of this, as they seemed to have it in them even at this remarkable pace. I can't see how Semerzier's late dominance didn't earn him the third round, so I had it 29-28 Semerzier, which of course meant he lost a split decision. Excellent match.
Javier Vasquez vs. Chad Mendes 3R. Mendes will probably be one of the most successful WEC fighters when UFC's better half is swallowed into the mass of dullardry, as he's more prone to their typical ground and pound victory. Mendes seemed to have striking in mind today, but the circumstances led to both fighters reverting to their strengths, the wrestler Mendes on top and the jiu jitsu fighter Vasquez on bottom. Mendes had a takedown in the first when he caught a Vasquez kick, and Vasquez pulled guard early in the second after Mendes stunned him with a flying knee. Mendes' stamina was fantastic, and he was on Vasquez the entire fight. Vasquez was aggressive from his back in the first round, but Mendes' continued pace and pressure eventually wore on him, despite the excellence of Vasquez' guard. Vasquez's best offense of the fight was probably kicking Mendes him in the knee from his back, leading to Mendes actually trying a somersault guard pass. Vasquez seemed to momentarily gain control, as he got behind Mendes, but Mendes rolled forward, hooking the knee but using it to spin into top control. Vasquez wasn't getting anywhere on his back even though he was comfortable there, and seemed to have no confidence on his feet as no matter what he did he got taken down. This made him more tentative, but when he hesitated, he got taken down. He also took a nice high kick and was taken down. Nothing really worked for Vasquez after the first round, and Mendes was even able to open up with his ground and pound in the third round after causing him noticable pain by busting him open under the eye. Mendes won a unanimous 30-27 decision. Above average match.
Urijah Faber vs. Takeya Mizugaki R1 4:50. Faber made a successful bantomweight debut here, but I was expecting a lot more from this fight. Faber was able to get inside with ease, not only negating Mizugaki's striking but scoring regularly in the clinch game. Mizugaki defended a guillotine, but Faber was able to get behind him and apply the rear naked choke. Mizugaki did everything he could, and ultimately just refused to tap out, leading to a briefly scary post fight scene where Mizugaki was completely limp.
BACK TO QUEBRADA REVIEWS


* MMA Review Copyright 2010 Quebrada *