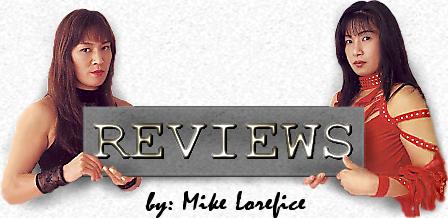 WEC 51: Aldo vs. Gamburyan 9/30/10 Broomfield, CO 1stBank Center
Mark Hominick vs. Leonard Garcia 3R. A great example of a technical striker picking apart a brawler. Hominick knows Garcia only throws power punches, so he just watched him and reacted, backing as soon as he loaded up or preparing to duck. Hominick's reactions were so sharp it was almost as if Hominick knew Garcia was punching before Garcia did. Hominick, in turn, rarely if ever threw power punches, instead countering with quick left jabs or short rights that rearranged and painted Garcia's face. Hominick's accuracy was tremendous, just dissecting his stubborn, one-dimensional opponent. Garcia's corner urged him to throw straight punches in the third instead of loading up on hooks, so it would be harder for Hominick to counter. Garcia somewhat obliged, and did take less punishment in the third. However, he didn't land a much higher percentage because Hominick was still too quick, too light on his feet, and too well conditioned for him. This wasn't the match people were hoping for as there weren't a lot of fireworks, but Hominick's combination of elusiveness and accuracy were really impressive. Garcia is the king of the questionable standup decision, but I was still shocked that Hominick had to sweat out a split decision. I could see giving Garcia the first round, which was more a feeling out round with less activity, but Hominick made him look like a rank amateur after that. Good match.
Chan Sung Jung vs. George Roop R2 1:30. Jung could be a really dangerous fighter if he had any footwork and learned to use angles. He wants to attack, but he's very flatfooted and doesn't cut the ring off. All he can do is inch or walk straight in, usually to a fist. Once Jung took a punch or two he'd land a combination, but that's a hard way to win a fight. Roop wasn't interested in taking many punches, preferring to circle and use his reach to score from the outside with jabs and kicks. Roop was patient, and very accurate. When Jung missed a left hook counter, Roop landed a high kick for the KO. Average match.
Miguel Angel Torres vs. Charlie Valencia R2 2:25. Torres had almost a foot reach advantage over his 5'3" opponent. Torres controlled the center of the ring, spending most of the fight working the jab. I don't like his new jab technique where he constantly holds his left hand out all the time to gauge the distance because it elongates his jab. Now he has to pull his arm back before he can snap it out. The first round was pretty even until the final seconds when Valencia went down and Torres flurried on him. Valencia wasn't defending himself, but it seemed more of a slip than Torres' punch that put him down, and since there was so little time left the referee gave him the benefit of the doubt. Valencia recovered, but was dropped again a minute into the second with a right hook, left middle kick, right body hook combo and soon submitted with a rear naked choke. Below average match.
Tie Quan Zhang vs. Pablo Garza R1 2:26. Both men like to win by submission even though it isn't their background. I'm not sure if their submission defense wasn't that good or their submission offense was so good it made the other man's defense look bad. It seemed more like they were leaving themselves open, and the opponent was simply recognizing it. I didn't find it to be a very high quality fight, but it wasn't at all boring. Zhang worked from the top, and after exchanging submission attempts was able to end it with a guillotine.
Jamie Varner vs. Donald Cerrone 3R. The best performance I've seen from Cerrone. He seemed quicker and more diverse than ever. It was a wild fight, but Cerrone was leading the entire time, landing a big jumping knee 30 seconds in, and also doubling Varner over later in the round with a left straight. Cerrone's knees did a lot of damage, as did his feet because he was moving and countering so well. He also surprised Varner by ducking punches into takedowns. After the first fight at WEC 38 1/25/09 where Cerrone controlled the standup with this movement and ability to score from a distance with his Muay Thai, but Varner's takedowns were the difference, any Cerrone fan would have been thrilled to see him simply shut down what was Varner's most effective technique and keep him from bludgeoning his face to the point his eyes shut. Certainly no one would have expected the 3 takedowns in the match to go to Cerrone. Though battered and bloodied in multiple spots, Varner never backed down. He kept coming forward, landing some good punches, though they didn't appear to bother Cerrone. Punches were really Varner's only offense in this fight, and despite his boxing pedigree, he's not likely to beat Cerrone fighting that way, especially since Cerrone was overall more aggressive and countered better. Cerrone won a unanimous 30-27 decision. Very good match.
Jose Aldo vs. Manny Gamburyan R2 1:32. Gamburyan scored with a quick right hand, but the first round was generally uneventful. Gamburyan was staying away, moving in hopes he could get Aldo off balance and sneak a takedown, but he wasn't making much progress. Aldo landed leg kicks in the first, but was pretty much just feeling Gamburyan out. He knew Gamburyan had to gamble because he had no chance on his feet, and his patience payed off early in round 2 when he saw Gamburyan was dropping his head to shoot, countering with a big uppercut then punching Manvil out on the ground. Below average match.
BACK TO QUEBRADA REVIEWS


* MMA Review Copyright 2010 Quebrada *