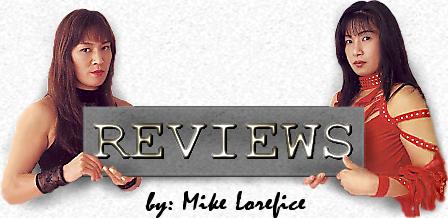 WEC 50: Cruz vs. Benavidez 2
8/19/10 Las Vegas, NV The Pearl at the Palms
Bart Palaszewski vs. Zach Micklewright R2 0:31. Bart spent the last 3 months working on his wrestling, but quickly reverted to the usual banging. Bart had the big advantage in standup, as his strikes are much sharper and crisper. I really didn't like Micklewright's striking at all. His blows were slow, and he seemed to decelerate as he neared the point of attack rather than punching through the target. Bart is a notorious slow starter, but he'd warmed up by the start of the second, hurting Zach with a counter left hand and right high kick then cut him off against the cage and flurried until he KO'd him with a right hook. A good 30 seconds after a so so opening round.
Scott Jorgensen vs. Brad Pickett 3R. Fast paced, back and forth standup war that was easily a candidate for WEC match of the year, though, in the end, I didn't think it was even the best match on tonight's card. What was so good about this fight is it wasn't at all predictable. There weren't any real patterns, and the only one-sided aspect was Jorgensen's domination on the ground, but even there that didn't occur to late in the fight, and anyone who has seen Pickett knows he's dangerous from his back. Pickett started strong, catching Jorgensen's low kick twice, first dropping him with a right straight counter and next taking him down. Jorgensen put the kick back in the tool shed, and began to take over the fight in standup. Both fighters were very active and countered thoughtfully, but in round 1, Jorgensen seemed to either land the only or final blow of the exchanges. He buckled Pickett so badly with a body straight that Pickett lost his mouthpiece. The funny thing is Pickett picked it right back up and reinserted it, getting cracked twice in the process but just laughing it off. Pickett waited for the ref to halt the action when Jorgensen knocked his mouthpiece out in the 2nd with an overhand right, shaking off the option to have it rinsed. Pickett was more accurate to start the 2nd, really working the jab. Jorgensen, who used to dominate his fights via ground and pound, began looking for the takedown. He probably won the 2nd round due to the 90 seconds he was on top late in the round, though there was no real damage, and between that and the early takedown in the 3rd, Pickett's cardio began to come into question. I don't think Pickett really slowed up, but he was expending a lot of energy trying to escape or get a submission, and Jorgensen did have some nice ground and pound in the 3rd. Pickett finally gave his back and stood out of Jorgensen's side mount then rolled, but Jorgensen held on and slammed him. Still, Pickett managed to turn into top position, but by then there were only 10 seconds left in the 3rd, so the round was lost. All three judges gave every round to Jorgensen, which wasn't necessarily unfair though the first two rounds were so close you'd feel bad not giving Pickett one of them so he had a chance if he won the third. Excellent match.
Chad Mendes vs. Cub Swanson 3R. Swanson's standup game vs. Mendes' takedowns. A boring fight that can pretty much be summed up by the segment late in round 1 where Swanson tried a flying knee, but got taken down. Mendes' top game was little beyond stalling the sort of stalling synonymous with Jon Fitch, but Swanson was so aggressive in standup, always going for kicks and flying knees that generally led to nothing more than him spending the rest of the match on his back. To be fair, Swanson did have some good 10-20 second bursts of offense, but Mendes knew he'd take one chance after another and that would soon allow him to smother him for the rest of the round. Mendes won a unanimous decision. Below average match.
Anthony Pettis vs. Shane Roller R3 4:51. Pettis earned his nickname "Showtime" in this spectacular fight, showing ridiculous flexibility and innovative acrobatics. It was one of those fights where you felt like you were watching a movie because the sort of things Pettis pulled off aren't even attempted in the worked shoot leagues. The highlight for me was when Pettis ducked a left hand and came over the top with a right high kick while still bent over. I don't know how he managed to get his leg so high from such a low position. He also did a breakdance sort of move where he spun to his butt then hopped up with a kick. Pettis isn't the typical one-dimensional striker. Though wrestling isn't his strength, he managed to out takedown a 3 time All American wrestler and the self proclaimed best fighter in WEC Roller 3-2. After Pettis gave up on the ground when Roller tried an omoplata, Roller hurt Pettis with a lunging left hook and finally body locked his way into a takedown only to have Pettis push off the cage with his feet, rolling both over backwards for the escape. Roller had a takedown early in the third, but Pettis scored with an up kick and nearly had a triangle on two occasions. Both men were gassed in the third. Though Pettis' strikes were slowing, he hurt Roller with a low kick and left/right punch combo then took him down again. Pettis had another takedown with 30 seconds left, but Roller threatened to steal the fight in the closing seconds, hooking his favorite guillotine. Pettis was the one that would manage to finish though, forward rolling his way out though and countering Roller's guard pass punch with a triangle for the submission. In the end, this fight was rather one-sided, but I value creativity over evenness, and I loved that, among other things, Pettis actually managed to go from nearly suffering the most disappointing sort of Anderson Silva comeback loss after getting dominated to getting the last second submission. Excellent match.
WEC Bantomweight Title Match: Dominick Cruz vs. Joseph Benavidez 5R. Cruz has to rank as one of the most difficult fighters to fight because he dances and feints so naturally and continually it's hard to tell when he's actually going to attack. His footwork and body movement are outstanding, so it's extremely tough to even find him on a counter. Benavidez tried to sit back and wait for the overhand right, but he lost the first round doing that. Granted, this isn't a very good matchup for him, but the second big problem fighting Cruz is pursuing him opens you up to getting taken down, and takedowns were clearly the difference in the fight. Even when the standup was close, as it usually was, Cruz would always at least get a late takedown to seal the round. Benavidez didn't hit often, but he did hit very hard. He had the best punch of the first round, catching a low kick and responding with a right. He cut Cruz in the second, and broke his nose in the fourth with a knee when Cruz had him pinned against the cage. Though the deep gash across the bridge of Cruz's nose clearly compromised his breathing, it didn't stop him from going full speed for the entire 25 minutes. These guys fought so hard and consistently that the ref really didn't have to do anything, which was lucky given the official was Steve Mazzagatti. Cruz would be really awesome if he had an effective jab, as he has the reach, activity, and stamina to really pile up the punch count. Still, I thought this was a rather routine win for Cruz, taking at least 4 rounds. I couldn't believe it was a split decision, surprised even by the judge who had it 3-2 for Cruz. Very good match.
BACK TO QUEBRADA REVIEWS


* MMA Review Copyright 2010 Quebrada *