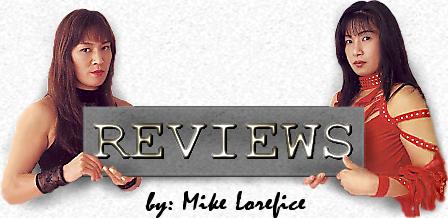 WEC 49: Varner vs. Shalorus 6/20/10 Edmonton, Alberta Rexall Palace
Eddie Wineland vs. Will Campuzano R2 4:44. Hard nosed standup war. Action from start to finish as they pretty much stayed in the pocket and slugged it out. Wineland had better movement, dancing, bobbing, weaving, and feinting to open up his punches. Campuzano was able to land leg kicks at will though. The first round was a slight edge to Wineland, who was more in rhythm and did a better job of mixing it up. Wineland opened the fight up with a great combo in the last minute that included a superman punch and body blow. He threw so fast and furious trying to finish that he gassed in 20 seconds, and Campuzano came back with a flying knee, but Wineland quickly got a second wind and buckled Campuzano with a right body hook for the win. Good fight.
Chris Horodecki vs. Danny Downes R3 1:09. Total domination by Horodecki, who was the more well rounded, skilled, and conditioned fighter. Horodecki won the first round with his wrestling then confused Downes, a late replacement for Ed Ratcliff, by coming out striking in the second. Horodecki landed some quick combinations that opened up his grappling again. By the time Downes was back on his feet, he was gassed and had lost whatever snap and sting his strikes may once have been able to produce. Downes flurried to start the third, but Horodecki quickly took him down and choked him out.
Josh Grispi vs. L.C. Davis R1 2:33. First two minutes of standup produced no particular advantage though Davis was the more comfortable and aggressive of the two. Davis shot, but exposed his head for Grispi to submit him with the guillotine.
Erik Koch vs. Bendy Casimir R1 3:01. Casimir gave Koch the top trying to go for throw he had no leverage for. Casimir reversed, but Koch controlled his head and was able to triangle him.
Yves Jabouin vs. Mark Hominick R2 . One of the most exciting fights of the year, particularly the second round, which was full of surprises, tide turns, and near finishes. Jabouin is one of the quickest and most dynamic strikers around. He keeps an amazing pace, coming at you from all angles with level changing combinations. Jabouin landed a spinning backfist, a standing and spinning elbow, pretty much every strike you can think of. Hominick may be a more straightforward striker, but he's certainly no slouch. In fact, this was about the first time anyone had the guts to stand toe to toe with him. Hominick was very accurate with his boxing, peppering Jabouin with right jabs to open up his left hook. Hominick was losing the fight, but swung the contest in his favor when he dropped Jabouin with a left liver hook 90 seconds into the middle round. Jabouin amazingly weathered the storm against the cage and came back with a spinning elbow, but that left him prone against the cage with his back to Hominick. Jabouin again recovered, missing a left uppercut but dropping a retreating Hominick with a right hook! Jabouin tried to follow Hominick to the ground with a guard pass punch, but Hominick nearly turned it into a triangle. Though Jabouin defended the submission attempt, Hominick was able to sweep into mount and pound him out. Excellent match.
Karen Darabedyan vs. Will Kerr. Kerr pinned Darabedyan after charging in with a punch flurry, but Darebedyan reversed and took him down. Just as Bart Palaszewski did at WEC 47 3/6/10, as soon as Darabedyan postured up and try to ground and pound, Kerr pounced on the prone arm for the armbar submission.
Jamie Varner vs. Kamal Shalorus. The main event more than lived up to the anticipation. Olympic level wrestler Shalorus figured to have a huge advantage over Division 1 wrestler Varner, but waited until the third to even try a takedown, which meant these guys were really throwing some leather. It was the sort of fight where Shalorus' head hurt Varner's hand, and Shalorus seemed to break his power hand as well. Varner is at his best when he's leading with the left. He's got an excellent hook as well as single, and especially double jab that he can follow with a deadly right cross/hook or a powerful low kick, among other things. Shalorus has exceptionally heavy hands, but knew he couldn't match the boxer in technical striking or movement, so he concentrated on turning it into a brawl, keeping the pace high and winging power punches. When Varner would disengage to try to set up using his excellent footwork to come in, Shalorus would use the distance to land punishing low kicks. These kicks could theoretically be the difference maker because they could rob Varner of the movement he's so reliant on, but Shalorus had a point deducted upon his second accidental low blow. Shalorus refused to abandon the inside leg kick, which seemed to zero in on Varner's privates with each attempt. The third low blow was a direct hit that hurt Varner to the point even after the full rest period you wondered if he could/should continue, and Varner was even more disheartened by the fact Josh Rosenthal didn't dock Shalorus a second point. Between a broken hand and the repeated low blows, Varner really didn't have it after the restart. Shalorus finally took it to the mat, if nothing else saving their broken hands. The takedown gave Shalorus the third round, but I felt he still pretty clearly lost the fight, 29-27 given the point deduction. Varner was simply moving too well and beating Kamal to the punch. I don't feel the judge who scored it even (Cecil Peoples) was ridiculously off because the second round was very competitive and action packed, but the judge who gave every round to Shalorus (Cameron Quwek), causing the ultimate decision to be a draw, simply wasn't watching the first round where Varner's movement and combinations were clearly outweighing Shalorus' low kicks. Very good match.
BACK TO QUEBRADA REVIEWS


* MMA Review Copyright 2010 Quebrada *