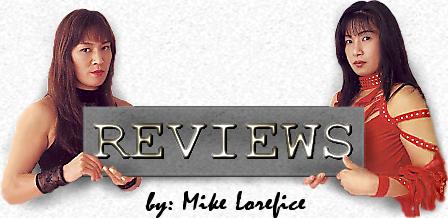 WEC 47: Bowles vs. Cruz 3/6/10 Columbus, OH Nationwide Arena
Bart Palaszewski vs. Karen Darabedyan R1 4:40. Darabedyan tagged Palaszewski with a few lightning punch combos then took him down. Honestly, I was thinking this was going to be a routine win for Karen. Bart was taking hard punches and sharp elbows, and all he could think about was trying no deception arm submissions where he basically just held the arm straight with no actual leverage (Stephan Bonnar was selling this as a deadly shoulder lock). For whatever reason - I don't know if it was sloppiness or overconfidence - Karen kept posturing up, which was giving Bart room to continually play with his arm. Karen gave Bart enough opportunities, and eventually Bart capitalized with an armbar for the win.
L.C. Davis vs. Deividas Taurosevicius 3R. One of the dullest fights in MMA history! I mean, this was so boring even Jon Fitch may once have done something less soporific. It had about half the excitement of sumo with 3 rounds of the combatants taking turns pinning each other against the cage in a bodylock. The takedown defense was excellent, as each had only 1 takedown, but I suppose it's not that hard to defend a takedown when neither is doing anything to open it up. I thought Taursevicius would get the win since he spent more time hugging Davis against the cage, but I guess he didn't get credit for doing the only damage of the fight with 2 low blows the ref somehow missed. Seriously, they should just have called it a draw because neither deserved to win. Davis wound up with a majority decision. Beyond awful match.
Javier Vazquez vs. Jens Pulver R1 3:41. Everyone is going to talk about Pulver being finished, but Vazquez has always been a really underrated submission expert, and there is no shame in losing to him. That doesn't mean I disagree that Pulver's best days are behind him - it's as if the WEC 34 6/1/08 fight against Urijah Faber took everything he had left - but Vazquez was 12-2 before he shockingly retired on 10/26/07, and if he's lost 2 of his first 3 fights since returning, it probably has something to do with the layoff. His matwork was certainly as slick as ever tonight, and he was clever at getting quick takedowns, particularly hooking Pulver's legs from up-kick position as Pulver was backing out after a kick then springing up for the tackle. Vazquez was totally dominant on the ground, with superb movement that allowed him to take whatever position he felt like. He landed free left hands from the crucifix position, and after a rear naked choke attempt that lacked conviction, mounted and armbared Pulver for the win.
Scott Jorgensen vs. Chad George. It was practically over before it started, or, as Jorgensen said after the match, "One and done, son." George shot right into a head in the middle guillotine for the loss.
Miguel Angel Torres vs. Joseph Benavidez R2 2:57. On paper this was the fight of the night, but unfortunately these two didn't deliver the match we were expecting. They are two of the best conditioned and most aggressive fighters, but they were, at best, picking their spots, and at worst, simply tentative. Part of the problem for Benavidez is Torres, the better striker of the two, had a 9 inch reach advantage, so he was able to score with his jab if Benavidez was in range. Benavidez is so fast he was still able to close the distance and get a few takedowns, which kept Torres looking for the jab so Benavidez had more distance to close if he was going to get the takedown. After ducking a right hand and planting Torres mid second round, Benavidez was able to open up a nasty cut with an elbow. Torres was generally trying to avoid taking blows that would open the wound more because he was already in danger of having the fight stopped on him. While scrambling for an armbar, Benavidez caught Torres in the guillotine that ended the fight. Average match.
Danny Castillo vs. Anthony Pettis R1 2:27. Castillo was biding his time trying to set up the takedown, but the standup expert Pettis KO'd him with a high kick as Castillo was retreating from Pettis' punch combo. Castillo was out on impact, but Pettis got 5 punches in before the ref got in there and stopped it.
WEC Bantomweight Championship Match: Brian Bowles vs. Dominick Cruz 2R. Bowles broke his hand in his title victory over Miguel Angel Torres at WEC 42 8/9/09. He thought it was healed, but he broke it again on his first punch of the night, and that took him out of his offense. His nose may have been broken early on as well, as Cruz was peppering it with jabs. Though Bowles understandably wasn't at his best, Cruz certainly was. Cruz is incredibly light on his feet, hopping around like a bunny while determining whether the head or body is open and he should follow through with his punch or kick or merely feint. Cruz had Bowles backing away all night, and was scoring regularly with a diverse standup attack. Though Bowles was clearly losing, he wasn't getting beaten that badly that it was time to give up or have the fight stopped on him, but the doctor stopped it before the start of the third round because his hand was just useless. Above average match.
BACK TO QUEBRADA REVIEWS


* MMA Review Copyright 2010 Quebrada *