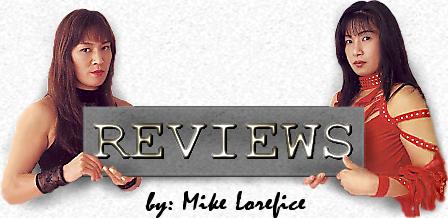 WEC 46: Varner vs. Henderson 1/10/10 Sacramento, CA Arco Arena
Deividas Taurosevicius vs. Mackens Semerzier 3R. Taurosevicius didn't have great success, but he controlled position through being the aggressor. Semerzier is the stronger standup fighter, but Taurosevicius kept the pressure on him, denying him distance. Early on Semerzier defended the takedown, so Taurosevicius was largely just trying him up, but as the match progressed Taurosevicius spent most of the round on top. Semerzier is very comfortable on his back, almost too comfortable as he had so much confidence he'd catch Taurosevicius in a submission he didn't put much effort into getting back to his feet. Semerzier had his moments, almost catching Taurosevicius in a triangle during the scramble after Taurosevicius slammed him. He also had a Kimura takedown, but Taurosevicius heel hooked him while he was working the arm. Semerzier did some damage with guard pass punches in the third, but had already lost the 1st two rounds. Taurosevicius won a unanimous 29-28 decision. Average match.
Mike Brown vs. Anthony Morrison R1 1:54. Brown gave Morrison a lot of credit as being a younger version of him, but this was merely exercise. The match was essentially over once Brown bodylocked Morrison, as he had no trouble dropping him and completely destroying his guard en route to the rear naked choke victory.
Kamal Shalorus vs. Dave Jansen 3R. Shalorus is a world champion wrestler who could have taken Jansen down any time he wanted to, but instead chose to practice his standup game. He's a hard hitter who likes to keep his distance and wing power punches, but is fairly accurate with them. Shalorus pretty much only used his wrestling to stuff Jansen's takedowns, but also used his boxing to make Jansen pay for trying, often connecting when Jansen would try to close the distance. Shalorus opened up a nasty gash on Jansen's forehead early, and pretty much coasted to an easy decision, tossing a couple late takedowns in for good measure. Below average match.
Bryan Caraway vs. Mark Hominick R1 3:48. Caraway was outwrestling Hominick, but kept trying to pass to the left. Hominick waited for one of these moves to get him off balance with a sweep attempt then locked the triangle for the win.
Urijah Faber vs. Raphael Assuncao R3 3:49. Faber is such a frustrating opponent. Assuncao was on top of his game, but although he did a great job of hanging with the former champ, he really had no offense. Faber wasn't able to hurt or dominate Assuncao in any way, but he moved too well in standup that he could pick his spots to land without taking counterfire and he shot so quickly Assuncao couldn't defend it. Assuncao survived a guillotine in the second, but was submitted in a rear naked choke late when the score dictated he needed to take a chance and try to get off his back. Good match.
WEC Lightweight Championship Unification Match: Jamie Varner vs. Ben Henderson R3 2:41. A fairly even match. Varner was the better boxer and wrestler, but Henderson had kicks and cardio. Varner was winning the fight on control, but was only moderately successful in taking Henderson down. Varner won the first round as Henderson was unable to take the offensive in any area, but Henderson got his feet going in the second, and was now able to back Varner up. In the 3rd, Henderson stuffed a takedown and surprised everyone by jumped into a guillotine for the immediate submission. Above average match.
BACK TO QUEBRADA REVIEWS


* MMA Review Copyright 2010 Quebrada *