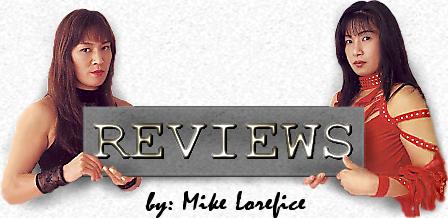 WEC 45: Cerrone vs. Ratcliff 12/19/09
Las Vegas, NV The Pearl at the Palms
Takeya Mizugaki vs. Scott Jorgensen 3R. Very good boxing here. Mizugaki is a traditionally trained fighter who throws precise and technical combinations, working body body head, while Jorgensen mainly throws hooks but has awesome punching power. Jorgensen landed a huge right hook at the bell then tried a guillotine, but Mizugaki's quick recovery set the tone for the fight. Jorgensen could wail away on him and he could take him down, but Mizugaki would never be phased. He's not the sort of fighter who gets distracted or discouraged, he immediately thinks about how he can defend to at least get back to even, so while you might be able to take him down, he'll often pop right back up. Jorgensen won the first two rounds with his power punching and wrestling, but one couldn't help but be impressed by Mizugaki because he has such a great chin and so much heart. Mizugaki also has amazing stamina, and actually did his best work in the final minute of the fight with a takedown into side mount. This was enough for Mizugaki to edge the final round, but overall it was too little too late. Very good match.
Rani Yahya vs. Joseph Benavidez R1 1:35. Benavidez fought a smart fight. He could have relied on his wrestling background to take Yahya down at will, but Yahya is the sort of old school BJJ fighter who is happy to pull guard. Instead, Benavidez made Yahya engage him in standup, and Yahya doesn't have the world's greatest chin. Benavidez worked his combos, and soon caught Yahya with an overhand right for the KO.
Brandon Visher vs. Courtney Buck R1 4:45. Fast-paced match with exciting exchanges. Visher has heavy hands and good takedowns, but Buck was far more diverse in standup. Though Buck isn't what one would call a well rounded fighter, he's certainly fun to watch when he's on his feet. The first few minutes had the announcers talking fight of the night, but unfortunately it soon turned into amateur hour because Buck had no takedown or ground defense. Once Visher realized what he was dealing with he was smart enough to let Buck beat himself. Buck lost soon after trying one of the lamest sweeps ever, just turning sideways in a no body control underhook. Rather than take his back, Visher clobbered Buck while he was in fetal position then dropped the final hammers when Buck rolled to his back.
Anthony Njokuani vs. Chris Horodecki R1 3:33. A bad matchup for Horodecki as kickboxing is his strength, but Njokuani is a far better standup fighter. Njokuani has a long reach, is extremely quick, and has great footwork. Horodecki was forced to try for takedowns, but wasn't getting anywhere. Njokuani countered one with an uchimata into the mount. Horodecki somehow managed to sneak back to his feet, but was so happy with himself he pranced across the ring like a fairy only to have Njokuani chase after him and level him with a high kick he didn't even see coming then finish the fight on the ground.
Brad Pickett vs. Kyle Dietz R2 4:36. Rather one-sided contest with Pickett consistently outwrestling Dietz. Pickett is well versed in submissions, so he wasn't simply controlling Dietz. The best segment saw him try a guillotine, and then nearly hit a triangle when Dietz reversed him. Late in the second, Pickett applied the Peruvian necktie for the win. Average match.
Donald Cerrone vs. Ed Ratcliff R3 3:47. They stood toe to toe with each other for exciting 3 rounds as they promised. Cerrone was the aggressor, but Ratcliff has the quickness to score with counter punches. The difference in the match was Ratcliff had no defense for Cerrone's kicks. Cerrone got his low kicks going first, which opened up his middle and high kicks, and generally sent Ratcliff into retreat. Cerrone was winning every round, though they were close enough, except for the fact he kept getting points taken away for low blows. Every time he'd try a knee, Ratcliff would close the distance so Cerrone didn't have the space to bring it up. This is good defense, but Ratcliff wasn't able to shrink the gap quick enough, so Cerrone would get the knee halfway up, hitting the wrong bullseye. With two points deducted, all Ratcliff had to do was win 1 round to get the decision. This kept Cerrone going all out for the finish, and late in the third he switched into submission mode, including a really neat one that was sort of the pro wrestling stump puller before taking Ratcliff out with the rear naked choke. Very good match.
BACK TO QUEBRADA REVIEWS


* MMA Review Copyright 2010 Quebrada *