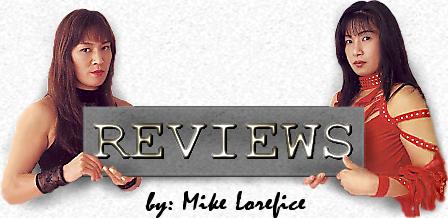 WEC 44: Brown vs. Aldo 11/18/09
Las Vegas, NV The Pearl at the Palms
Kamal Shalorus vs. Will Kerr R1 1:26. Shalorus made it known he was intending to throw haymakers. He threw jabs to set them up, but he was basically headhunting, following the left jab with a huge right cross or hook. Kerr's head was just sitting there, and he never did anything to adjust to Shalorus' consistent power punch attack. In essence, Kerr's offense was basically a momentary diversion, so it was no surprise that he was soon leveled by an overhand right.
Danny Castillo vs. Shane Roller. Neither of these fighters were particularly impressive, and I was having a hard time staying focused. It wasn't a terrible fight, but it was kind of tedious because they were certainly more predictable than diverse. Roller has a strong guillotine, but that's about it. Castillo is the better boxer and wrestler, but he seemed to repeat the same attack patterns, so Roller was able to adjust. Roller had a big second round as he had Castillo in the guillotine for quite a while then was clobbering Castillo after Castillo surrendered his back. Castillo came back with a takedown and mount in the 3rd, but Roller escaped and had a nice reverse bodylock takedown into a rear naked choke for the win. Below average match.
Rob McCullough vs. Karen Darabedyan 3R. An interesting fight as Darabedyan had no qualms about engaging McCullough in standup, and it was working for him in the first half but against him in the second half. McCullough was extremely tentative, but fairly accurate. Darabedyan showed good punch combos early that won him the first, but against a strong Muay Thai he needed to back out of the pocket quicker to avoid the low kick counterfire. McCullough had a hard time reading Darabedyan's fakes and feints early, which allowed Karen to get a lot of combos through. As the bout progressed and McCullough warmed up and began to come out of his shell, McCullough did punch low kick combos, at least connecting with the later. McCullough began reading Darabedyan, and Darabedyan was really only able to score with jabs in the third. Darabedyan won the first, the only clear cut round, and from there it was tough. I felt he took the second with an early takedown where he rocked McCullough with a couple short elbows before McCullough escaped to his feet when Darabedyan attempted to transition into a footlock. McCullough took over after that, and Darabedyan really needed to change something up because McCullough was now comfortable. I gave McCullough the third as his striking attack was more diverse and damaging, but he just took a bit too long to get his act together to get the decision. I figured McCullough would get the decision because they seem to find a way to give him every possible decision, but for once he came up short with the judges as Darabedyan won the split decision 30-27, 27-30, 29-28. Average match.
Manvil Gamburyan vs. Leonard Garcia 3R. A dull fight in the vein of Randy Couture vs. Brandon Vera from UFC 105. Gamburyan shot endlessly, but Garcia's takedown defense was very strong so he rarely got a takedown, and thus the bulk of the fight was Gamburyan pinning Garcia against the cage. Gamburyan has awesome stamina, so he can keep driving forward without gassing, and Garcia had an incredibly difficult time getting the separation he needed to be effective. Garcia landed a big shot here and there when he had distance, but refused to throw anything beyond single power strikes, so he scored very rarely. Both were relatively ineffective, but Gamburyan had a couple takedowns and largely kept Garcia on the defensive, so they gave him the decision. Average match.
WEC Featherweight Championship Match: Mike Brown vs. Jose Aldo. Aldo adapted to the competition, fighting a much more patient style to avoid the takedown. His balance is top notch, so he was able to stonewall Brown's shots. Aldo's standup style was that of stillness. Poised like a cobra, he relied upon his quickness to evade Brown's punches and on sudden attacks to score. Though he was accurate and came on in the final minute, he didn't hit Brown too often in the first. Early in round 2, Aldo ducked a left hook and took Brown down, mounting immediately. Brown surrendered his back, but then did nothing beyond cover, so Steve Mazzagatti was eventually forced to stop the fight despite Aldo not really lighting Brown up with his ground and pound.
BACK TO QUEBRADA REVIEWS


* MMA Review Copyright 2009 Quebrada *