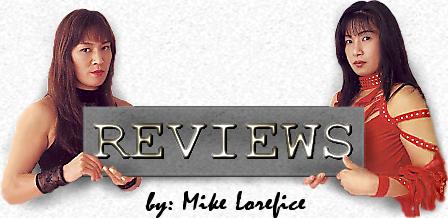 WEC 43: Cerrone vs. Henderson
10/10/09 San Antonio, TX AT&T Center
Damacio Page vs. Will Campuzano R1 1:02. Wild match. These two wanted to end it in the first 5 seconds, and although they didn't quite get their wish, they didn't come up all that short. Both men came out winging bombs until Campuzano's wildness opened up a takedown. Page defended two triangles before taking Campuzano's back and trying a rear naked choke. Campuzano appeared to have perfect defense, pushing Page's elbow off to free his throat, but he suddenly attempted to post while Page still had the hooks in, so Page simply reapplied the choke for the win. Great fun while it lasted.
Raphael Assuncao vs. Yves Jabouin 3R. Extremely close, highly competitive match. Jabouin threw some crazy spinning strikes, but it was also dull at times because Assuncao was able to control Jabouin on the mat and neither were able to open up the desired submission attempts there. The 1st round was even in standup, but Jabouin got the edge for taking Assuncao down. Assuncao stalked Jabouin in standup, but Jabouin timed him well, seeming to take the advantage including landing a few spinning heel kicks. Assuncao tried to steal the round with a late takedown attempt, but while that failed, a legitimate guillotine evolved out of the scramble which did more for his cause than the takedown would have. I had the fight even going into the third, but it was one of those bouts where you could basically just score via coin toss. Assuncao had expended a great deal of energy trying to get takedowns against the cage only to have Jabouin stand right up, but he finally adjusted to start the 3rd, slipping behind Jabouin and spending half the round with back control. Jabouin stood when Assuncao tried to switch to a guillotine, and went into attack mode because he had a lot of work to do to make up for Assuncao holding a dominant position for so long. Jabouin landed a sweet spinning backfist, but Assuncao at least passed off the idea that he wasn't even phased. The final minutes were good, but Jabouin couldn't succeed in stealing the round. Assuncao won a split decision 30-27, 27-30, 29-28. Above average match.
Wagnney Fabiano vs. Mackens Semerzier. Semerzier, making his WEC debut, was the huge underdog. When the judo expert Fabiano got the quick takedown, you figured it might be a jobber match. However, Semerzier caught Fabiano in a deep triangle when Fabiano was trying to work a standing guard pass.
Richard Crunkilton vs. Dave Jansen 3R. Crunkilton didn't possess his usual stamina as he was coming back after an 18 month layoff. That made this a very tough match for him, as while Crunkilton is a good wrestler, Jansen was clearly the superior grappler and had endless takedown attempts. Crunkilton got the better of the standup, particularly landing some good right hands, but anytime Crunkilton seemed to gain some momentum, Jansen would score another takedown. The ref seemed to enjoy the standup a lot more, especially since Jansen had trouble advancing position on the mat, so he began to call standups the moment Jansen took a second off. This kept the match extremely fast paced, but obviously wasn't fair to Jansen, making him work ceaselessly or face Crunkilton's standup advantage. It got so bad that Frank Mir was wondering if the ref was going to stand them up when Jansen's Kimura stalled. The good point for Jansen is since he was really only scoring with his takedowns rather than any position advances, ground and pound, or submission attempts, the fact that Crunkilton was able to either escape or get standups allowed Jansen to rack up tons of points with multiple takedowns. Crunkilton did more damage and had a D'Arce choke (lengthy but all arms), but couldn't maintain an offensive long enough to win rounds. Jansen won a unanimous decision. Good match.
Scott Jorgensen vs. Noah Thomas. Jorgensen was too strong for Thomas. His punching power, both in standup and ground and pound, was too much for Thomas to handle. Thomas had a good ground game, and was able to negate Jorgensen for a little while through his wrist control. However, once Jorgensen got free he quickly busted Thomas open, leading to the stoppage.
WEC Interim Lightweight Championship Match: Ben Henderson vs. Donald Cerrone 5R. The most difficult fights to score are the ones where both guys do what they are good at, and do it very well. Henderson knows how dangerous Cerrone is from his open guard, so his strategy was to take him down but never go chest to chest with him on the ground. His ground offense was still punching, but he was postured up the whole time, mostly leaning over and dropping punches down to Cerrone's head or midsection. By doing everything he could to stay inside Cerrone's guard but at a distance too far for Cerrone to manuever his body, Henderson kept Cerrone's submission attempts to a minimum and made it so Cerrone could only do up kicks when he got one of his legs inside Henderson's hips. Henderson was particularly successful with this strategy in the 2nd and 3rd rounds, which clearly went his way. The other rounds were much sketchier because Cerrone had excellent submission attempts. Both the 1st and 4th started with Cerrone countering Henderson's shot with a guillotine. In the 1st round, Cerrone transitioned from the guillotine to a triangle and in the 4th round he had Henderson in the guillotine for 85 seconds. Henderson had awesome stamina and flexibility, so he never appeared to be in any real danger despite these being well applied finishers. So the question becomes whether the fact Henderson seemed unphased no matter how much Cerrone squeezed and bent him somewhat negates the fact that these are the sort of moves you felt should finish the fight? Cerrone is the better standup fighter, but had to be much more tentative given all the takedown attempts coming his way. Nonetheless, he clearly won the 4th round, as he not only avoided the takedowns, but was also landing some damaging uppercuts and knees to his grasping opponent. I felt the fight was even going into the 5th round. As usual, Henderson had control, but Cerrone managed some good submission attempts in this round, working a triangle armbar. When Cerrone had another arm submission in the final 15 seconds, I figured that would be enough to win him the fight. I gave it to him 3 rounds to 2, but as well as he countered and managed to get some submission attempts despite Henderson keeping his distance, he was on the defensive the majority of the fight. If you just go by how well they executed their gameplan and the overall feel of the fight, Henderson certainly won. In any case, the fight was very enjoyable with a high pace and nice reversals and scrambles. Henderson won a unanimous 48-47 decision. Very good match.
BACK TO QUEBRADA REVIEWS


* MMA Review Copyright 2009 Quebrada *