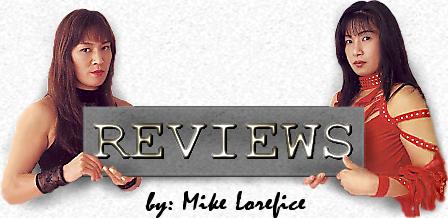 WEC 42 8/9/09 Las Vegas, NV Hard Rock Hotel and Casino
Leonard Garcia vs. Jameel Massouh 3R. Started out as pugilism with Massoh staying on the outside and retreating, but Garcia finally leveled him with a right after coming up short just short on his left straight. Garcia obviously won this round, but Massouh took over soon after Garcia tried to follow him to the ground and submit him. As far as I was concerned, Massouh pretty well exerted his will for the rest of the fight. He did good work on the ground in the second, particularly a near submission on a D'Arce choke that sucked most of the life out of Garcia. Garcia was more lively in the 3rd, but even though the bounce returned to his step, his energy level was nowhere near what it was at the start of the fight. Garcia was able to keep the fight in standup in the 3rd, which should be to his advantage. I thought Massouh did pretty good work on his feet though in that round. He was moving well and showing diversity in his striking, while on the other hand Garcia wasn't stalking like he was pre choke. Apparently this was a pretty tough match to score, as the bigger star, Garcia, managed to earn the split decision. Good match.
Takeya Mizugaki vs. Jeff Curran 3R. Mizugaki is similar to Yushin Okami in that he is very powerful with an excellent base that makes him hard to handle, but he doesn't do much beyond a ground and pound that rarely finishes anyone off. Curran is a strong wrestler, but Mizugaki stonewalled his takedown attempts and did what he does most, punch away. Mizugaki spent the majority of the match on top because he was able to take Curran down, but was content to do little more than body, body, head. Curran made a good effort from the bottom, trying several submissions before partially sweeping with a Kimura that allowed him to hook a triangle in the final 45 seconds. Mizugaki was able to hang on though. The match was competitive, but Mizugaki was all about the grind, and it's boring watching a fighter who isn't willing to open up or take a chance. I was surprised one judge gave the bout to Curran, though glad because he made a far better effort to finish the fight. Below average match.
Danny Castillo vs. Ricardo Lamas R2 4:15. Standup fight with really good defense. Both men moved well and anticipated the opponent's attacks better. It was more a fight for the kickboxing purists as they made it difficult to close the distance and generally justed backed away from whatever was thrown at them, but as a way of dodging rather than just disengaging the second the opponent got within range. After 9 minutes of no particular damage, Castillo leveled Lamas with a right straight and finished him off on the ground. Above average match.
Joseph Benavidez vs. Dominick Cruz 3R. Fast paced and fairly dynamic fight. Cruz could take Benavidez down, but wasn't able to hold him there, as Benavidez would slip out or leverage Cruz into backing out. This was surprising considering Benavidez was a state wrestling champ, but Cruz wrestled throughout high school as well, he just prefers to use his boxing background because it makes for more exciting fights. Benavidez was never able to take Cruz down, so although he's excellent at countering, he nonetheless was always fighting from behind. Cruz wasn't able to hurt him, but he won because he kept Benavidez in positions where his main effort went toward negating Cruz' dominance or at least control. Good match.
WEC Bantomweight Championship Match: Miguel Angel Torres vs. Brian Bowles. Bowles has always finished his opponents, but he's never fought anyone particularly good, so I didn't see this result coming at all. He proved he could stun Torres early, connecting with an overhand right, but Torres hopped back to his feet and continued more or less as if nothing had hapened. Bowles was outwrestling Torres, and on paper this certainly seemed to be his best chance, though Torres once again did damage with his up kicks, the threat of which soon caused Bowles to back off enough that Torres got back to his feet. Torres got very aggressive in standup after a right hook connected, charging in and alternating straights, but since he didn't connect with the first few he wound up walking into a big right hook. Torres wasn't knocked out, but in trying to catch Bowles in an armbar when Bowles followed him to the ground he left himself prone and Bowles quickly pounded him out to take the title. Exciting match.
BACK TO QUEBRADA REVIEWS


* MMA Review Copyright 2009 Quebrada *