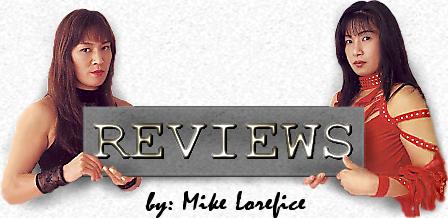 WEC 41 6/7/09 Sacramento, CA Arco Arena
Jens Pulver vs. Josh Grispi R1 0:33. Pulver seems to truly have given everything he had in his first loss to Urijah Faber on at WEC 34 6/1/08. That fight went a gruelling 25 minutes, his next 3 have barely gone 3 minutes, combined! I don't think he's washed up per se, but his head just doesn't seem into it. The veteran of 35 MMA wars is not only making rookie mistakes, he's doing so without any particular reason to panic and take an ill advised chance. Pulver didn't look right even before the fight started, as he kept squinting. He got the quick takedown, but his technique was sloppy, causing him to get guillotined in the process. It was a tight guillotine, but I was expecting Pulver to slip out, until he didn't.
Donald Cerrone vs. James Krause R1 4:38. Very good technical fight. Cerrone was very impressive from his back, moving so slickly and working a rubber guard and omoplata that made it difficult for Krause to execute an offense. Krause decided to try his hand at standup, but Cerrone soon dropped him in a left hook/right straight combo then tried for the rear naked choke. Krause did his best to hold on, hoping the round would expire, but Cerrone's punches allowed him to flatten Krause. Good match.
Scott Jorgensen vs. Antonio Banuelos 3R. Banuelos fought a strong first round, but his advantage was predicated upon a pace he didn't have the tank to sustain. He stunned Jorgensen with a right hand at the bell then clinched until he got the takedown. Jorgensen was regularly wincing and squinting when he made it back to his feet, where Banuelos circled and backpedaled to negate Jorgensen's reach advantage, darting in when he had the opening. Banuelos escaped unscatched for the most part, or tied Jorgensen up trying for the takedown, but Jorgensen's stamina advantage turned the fight in the 2nd round. Jorgensen pursued relentlessly for the remaining 2 rounds, landing more and more as the fight progressed and Banuelos slowed enough to not quite evade the jab. Banuelos did have some explosive combos in the later rounds, but Jorgensen kept getting better, while Banuelos became too slow and predictable. He knew he needed to slow the fight down with a takedown, but just didn't have the strength or burst to pull it off. Round 2 & 3 were still competitive, but Jorgensen clearly stalked his way to the decision victory. Quality match.
Jose Aldo vs. Cub Swanson R1 0:08. Aldo came right out with an amazing flying knee for the nearly record time KO. The blow opened up a wicked gash above Swanson's left eyebrow.
Rolando Perez vs. Seth Dikun R1 2:30. Creative stuff from Dikun, catching Perez in a flying triangle choke. Perez hung on for a long time trying to punch his way out, but eventually ran out of air.
Mike Campbell vs. Anthony Pettis R1 1:49. Pettis had an early high kick into a standing guillotine attempt, soon trying a few arm bars, but Campbell quickly escaped anything and everything Pettis threw at him. Pettis kept transitioning with rapidity though, forcing Campbell to constantly defend potential finishes until Pettis finally caught him in a triangle.
WEC Featherweight Championship Match: Mike Brown vs. Urijah Faber 5R. Mike Brown not only proved he's no fluke, he showed just how good he is with this impressive win over the favored golden boy challenger. Brown's title victory over Faber on WEC 38 11/5/08 was written off as a fluke by many, as he took advantage of Faber's daring twisting elbow for the flash knockout. This time we had 5 rounds to see he was the stronger of the two, the better wrestler, and the aggressor in standup. Still, the contest was quite even in the early going. Faber was circling away, but that was a successful strategy for his offense as his main advantage was speed and improvisation. It allowed him to score with his right jab while picking his spots for his diverse, odd angle, striking attack. Faber won the first round, but broke his right hand on Brown's head. Faber had puffed Brown's eye with a couple stiff right jabs, but the injury drastically changed the manner in which he had to contest the final 4 rounds. Instead of working the eye over until it swelled shut, which didn't necessarily seem as though it would take too much more work, Faber was forced to throw right elbows. The elbow is a credible attack from Faber, but obviously requires him to be closer to his opponent, which is something he prefered not to have to do given Brown wanted to tie him up to keep him from using his speed and eventually take Faber down. To make matters worse, Faber also injured his left hand, so he either threw open hands or elbows. Faber had landed some nice kicks early on, but again, being forced to close the distance to land with his arms took that aspect away of his arsenal. In the second half of the fight, injuries had transformed Faber from one of the most unpredictable standup fighters to a pretty standard one, and perhaps he tired in the final 2 rounds from the amount of elbows he had to throw. Of course, it could have been the fact that Brown was stalking him the entire time he wasn't on top of him, but either way, Brown surprised us by having the conditioning edge. I don't want it to sound like I'm making excuses for Faber, as Brown fought a great fight. It was always relentless, and though it wasn't always pretty, you clutch and grab if that's what it takes to defend your title. Brown won a unanimous decision. Good match.
BACK TO QUEBRADA REVIEWS


* MMA Review Copyright 2009 Quebrada *