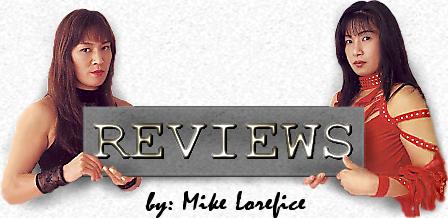 WEC 39 3/1/09 Corpus Christi, TX American Bank Center
Rob McCullough vs. Marcus Hicks 3R. McCullough hasn't fought a good fight since his win over Richard Crunkilton at WEC 30 9/5/07. He no longer resembles the same aggressive striker who shredded the opposition with his fearsome Muay Thai. This current incarnation, we'll call him Razor Rob HG, is timid and scared. Marcus Hicks isn't exactly a difficult fighter to figure. I mean, he either wins with the guillotine or he loses. McCullough was frozen the entire first round though, seemingly unable to adjust to Hicks' lefty stance. They both respected each other's punching power so much that neither was too thrilled about stepping up and initiating, but Hicks was the one that would eventually engage, landing some effective left hands that McCullough had no answer for. McCullough landed a couple of kicks, but basically just stood around. I see no way of scoring the round in his favor. Hicks dropped McCullough with a big left straight early in round 2 then applied his signature hold, but McCullough escaped the guillotine and came back with a ground flurry until Hicks stood out. McCullough controlled the fight from this point, but to give him the second round when he was knocked down and nearly submitted seems an impossibility, so in my book all Hicks had to do in the third to earn a 29-28 decision was keep from being obliterated. That's about all he did do, as while McCullough found his Muay Thai and was controlling the fight, he was by no means running through the opposition as he did in his early days. The third round resembled the first, except it was McCullough who dictated and landed some blows, with Hicks looking befuddled. In PRIDE, I could see the decision going to McCullough because he won the 2nd half of the fight, but I'm at a loss to explain how he won this when he didn't even show up for the 1st round and was dropped and in serious danger of being choked out in the 2nd. The 2nd round was good, but the 1st and 3rd sucked, so overall it was below average.
Jose Aldo vs. Chris Mickle R1 1:39. Aldo really impressed me with his striking. This guy is not only lighting fast and extremely athletic, but he understands how to use those gifts to make his strikes incredibly hard to defend. The speed of his kickboxing offense overwhelmed Mickle more than anything else, with Aldo flying at Mickle with knees and kicks that Mickle was struggling just to see coming. Mickle basically wilted after taking a big knee, though not from lack of effort as he stayed on his feet and kept trying to duck and cover (which doesn't work in MMA either) until the ref stopped it.
Damacio Page vs. Marcus Galvao R1 0:18. A super aggressive Page simply overwhelmed Galvao with his violence and fury. Page threw punch after punch, landing a series of short rights that ended the fight before Galvao was really even able to start.
Ricardo Lamas vs. Bart Palaszewski 3R. A dominant wrestling display by Lamas, controlling position the entire night. Bart's advantage in standup was erased save for a 2 minute stretch in the 3rd where the IFL stallwart was able to assert himself. The rest of the time he lay around trying to set up a Kimura that he never even got as far as jerking while getting battered and bruised. Lamas' ground and pound was by no means dominant, but he was aggressive enough in changing up the positions to give himself a chance to pass guard that the ref never stood them up. Bart never improved his position once he was taken down, so the fight was basically how long it would take for Lamas to slam him and ride it out. Lamas took every round, easily. Below average match.
WEC Featherweight Champioonship Match: Mike Brown vs. Leonard Garcia R1 1:57. Brown took a big step in establishing himself as a fighter to be feared rather than a successful journeyman who beat Urijah Faber with this dominant win over the man who crushed Jens Pulver at WEC 36. Garcia was set on getting off to a quick start, but once he felt one of Brown's punches he shifted from attack mode to backpedalling. Brown threw an overhand right just after Garcia threw a left hook, the timing was such that even if Garcia had seen it coming, I'm not sure he could have done anything about it. Brown pounced on his woozy opponent, and it was just a matter of time. Garcia wasn't going to give up, but though he did his best to keep moving he was just getting pummelled until Brown saw the opening for the arm triangle choke finisher.
BACK TO QUEBRADA REVIEWS


* MMA Review Copyright 2009 Quebrada *