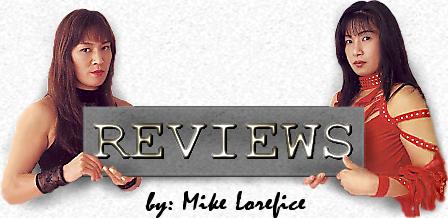 WEC 37 12/3/08 Las Vegas, NV Hard Rock Hotel & Casino
Joseph Benavidez vs. Danny Martinez 3R. Urijah Faber's protege Benavidez gave an impressive performance, displaying some of his mentor's qualities in attacking relentlessly and showing good creativity. Benavidez is a volume puncher, throwing fast 3-4 punch combos with an occassional kick mixed in. Both have a wrestling pedigree, but the takedown was far more important to Martinez since he was way out of his depth in standup. Martinez never made any inroads in this regard, instead falling prey to a sweet hip toss. This should have been a good fight, but in the end Martinez wasn't that competitive, so it wound up being three rounds of him getting badly outboxed. Martinez has KO power, but his whole standup game is loading up on a single punch, which Benavidez could obviously see coming from a mile away. Martinez did have a moment of hope with a left and a knee in the last minute, but it was too little to even secure a round. Above average.
Brian Bowles vs. Will Ribeiro R3 1:11. Started out as a boxing match with both men showing good combos and head movement. Though Ribeiro trained with Brazil's Olympic boxing team for over a year, Bowles was more than up to the task in standup. In fact, Bowles probably had the slight advantage in boxing, with Ribeiro trying to switch to Muay Thai in the second to capitalize on Bowles' subpar low kick defense. The difference in the match was the guillotine, which both tried twice. Ribeiro's attempts were an advantage to Bowles because Brian wasn't able to finish his takedowns on the initial surge, but with Ribeiro giving them to him in hopes of finishing the fight, he allowed Bowles to soon slip out and take control on the ground. On the other hand, Bowles was able to lock Ribeiro's body and roll him over on his guillotine attempts, leading to ground control on the first and a submission victory on the second. Above average match.
Wagnney Fabiano vs. Akitoshi Tamura R3 4:48. High level technical match that was essentially a no gi BJJ bout. I really wanted to like this match, but both men were just too closed up. Fabiano's takedown was unstoppable, but in the first half of the fight Tamura would lock him down and tie his arms up, preventing Fabiano from improving position or doing any damage. Tamura's excellent defense flagged some in the second half, but the problem is the idea of sacrificing defense for offense rarely seemed to cross his mind. Thus, for the most part very little happened beyond a subtle chess match to pass guard. Fabiano was able to work from the mount some in the second and a lot in the third, but he wanted a submission to the detriment of trying any offense that might open it up. I guess one can't fault him though, as he did manage to manuever into a winning head and arm choke in the final seconds of the fight. Below average match.
WEC Bantomweight Championship Match: Miguel Torres vs. Manny Tapia R2 3:04. Tapia vowed to defeat Torres in standup, trying to negate his size and reach disadvantage by working the body. The problem is Torres probably has the best jab in MMA. Anytime Tapia was in range, Torres would snap one, which kept Tapia out of his own striking range. To make things worse for Tapia, Torres excels in stepping into his jab, so Tapia being 6 or even 8 feet away only meant Torres got more weight behind the jab. Torres wasn't predictable because he'd try just about anything, even pulling out a rolling heel kick and connecting on a spinning backfist. He knocked Tapia down mid 2nd round with a right straight then quickly had a second knockdown with a straight combo, pounding Tapia out on the ground to give Tapia his first loss. Above average match.
BACK TO QUEBRADA REVIEWS


* MMA Review Copyright 2008 Quebrada *