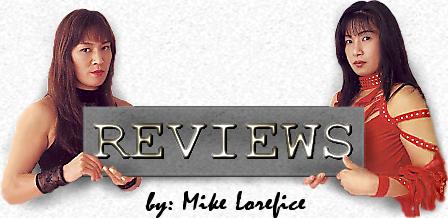 WEC 33 3/26/08 Las Vegas, NV Hard Rock Hotel & Casino
Tim McKenzie vs. Steve Cantwell R1 2:13. An impressive standup display by Cantwell, rocking McKenzie then trying to finish him on the mat. Cantwell landed a nice high kick then took McKenzie down. McKenzie clinched from the bottom and fired a nice elbow, so Cantwell stood back up and did some damage with a high kick, punch combo, and especially a knee combo that dropped McKenzie. Cantwell mounted and pounded on McKenzie until he gave his back, at which point he promptly suffocated him with a rear naked choke.
Ed Ratcliff vs. Marcus Hicks R1 1:42. Hicks was relentless rocking Ratcliff with his damaging powerful punches then trying to put him away with his patented guillotine choke. Ratcliff was defending everything but the punches, but that doesn't work against Hicks, who has the power to quickly break you down if not knock you out. At one point Hicks surrendered a guillotine to rock Ratcliff with an uppercut only to reapply it, but Ratcliff still slipped out. A few overhand lefts and a double leg takedown finally set up a successful guillotine.
Richard Crunkilton vs. Sergio Gomez 3R. A wrestler vs. striker contest with an excellent first round, remaining good throughout though growing increasingly one-sided as you'd need a scorecard to keep track of all Crunkilton's takedowns. Crunkilton used his wrestling and clinch game to dominate the first three minutes, busting the back of Gomez's head open badly with his nasty clinch elbow to set up a single leg takedown and apply the D'Arce choke. I thought the bout was going to be over, but Gomez slipped out and came to life with knee and punch combos that hurt Crunkilton. Crunkilton regained control with another single leg takedown, a very impressive weapon as he treetops the leg once he gets a hold of it, making it nearly impossible for his opponent to maintain balance. Gomez scrambled to his feet when Crunkilton tried to go back to the D'Arce choke, catching Crunkilton's right leg on a kick and landing a few rights of his own while he held it. Crunkilton came back with another takedown to cap the exciting opener. The reason Crunkilton won this match is he fought a much smarter fight than he did against Rob McCullough, relying on his strengths rather than trying to prove he could KO a superior striker. Gomez took chances such as giving his back, but against a focused Crunkilton there was little he could do to exert any control over where the bout was contested. Gomez seemed to have a sweep waiting for him when Crunkilton's step over arm bar setup backfired, but wound up briefly gaining control with ground and pound when Crunkilton's subsequent kneebar failed. By the third round, Gomez's neck and upper back were covered in blood. Crunkilton won a unanimous decision. Very good match.
Chael Sonnen vs. Bryan Baker 3R. Sonnen dominated Baker with his wrestling, taking him down at will and grinding away with tedious ground and pound to coast to a Mark Coleman style soporific decision victory. A belly to back suplex was about the only highlight of Sonnen's active but cautious attack where he had such an easy time bludgeoning Baker he didn't even need to pass guard. Baker's only offense was trying submissions from the bottom without head control, resulting in immediate escapes where Sonnen simply leaned back or postured up. The contest was so one-sided Baker only managed to get 26 from the most generous judge. Poor match.
WEC Light Heavyweight Championship: Doug Marshall vs. Brian Stann R1 1:35. Stann is the Kimbo Slice of WEC. His rushed title shot was his first fight against anyone "of note", but Marshall is another inexperienced one-dimensional slugger who has defeated exactly no one. Marshall flurried on Stann against the cage, really opening up as he believed he'd hurt the jarhead. However, Stann fired back with a left hook for the one punch KO.
BACK TO QUEBRADA REVIEWS


* MMA Review Copyright 2008 Quebrada *