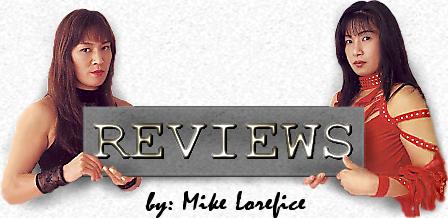 WEC 30 9/5/07 Las Vegas, NV Hard Rock Hotel & Casino
Jeff Bedard vs. Miguel Torres R1 2:30. Bedard had the early takedown, setting off a struggle for cage positioning. While Bedard was trying to slide Torres back into the cage, Torres triangled him for the win.
Bryan Baker vs. Jesse Forbes R1 4:15. Really exciting short fight with Forbes hurting Baker almost immediately with several good punches then taking him down. Forbes tried to finish with the guillotine, but Baker scooped him and planted him with a Michinoku driver II type maneuver! After a series of reversals, Forbes captured Baker's back and tried for the rear naked choke then the armbar, but once Baker took control it was all but over due to Forbes ground defense being non existent. Baker passed into side then full mount and pounded away until Forbes surrendered his back, but Forbes was too woozy to make any further moves so Herb Dean stopped it before he took too many punches. Good match.
Brian Stann vs. Jeremiah Billington R1 3:07. Another boring episode of jarhead vs. jobber. This time they found a 195 pounder who tries to fight light heavyweight. Stann easily overpowered him, manhandling him in the clinch where he delivered big knees then releasing to throw punches. Billington couldn't get the takedown but didn't want to stand with Stann, not that it mattered as Stann soon got the stoppage dropping punches onto his downed opponent.
Blas Avena vs. Joe Benoit R1 0:29. Benoit ducked a few punches and shot, but Avena guillotined him. The majority of the fight was the process of Benoit falling to sleep, losing his balance and falling into Avena's closed guard being the beginning of the end.
WEC Bantomweight Championship Match: Chase Beebe vs. Rani Yahya 5R. Yahya got the fight to the ground by whatever means available, but since he has no takedown he wasn't able to throw his vast arsenal of submissions from a controlling position. The 2007 66kg Abu Dhabi champion not only moves extremely well on the ground, but also has one of the best arsenals of sweeps and submissions in MMA. It's truly a pleasure watching this smooth and slick ground master roll around on the mat. For a round or more you can't even punch Yahya because his pressure from the bottom is so relentless, but Beebe is a supremely conditioned grinder who expects to go the distance. Yahya nearly submitted Beebe with a kneebar in the first minute, and threw around 10 other submissions at Chase in the tremendous first round alone, but Beebe's confidence never wavered. He's a great defender, identifying quickly and using an MMA version of his wrestling based leverage to maintain a dominant position. However, his biggest strength is mental toughness, simply tyrannizing his opponent into a state of utter demoralization. If your inability to beat him with your best stuff, whether Yahya's round long flurry of submissions or Eddie Wineland's strikes in the first round of their title fight at WEC 26 3/24/07, isn't frustrating enough, Beebe actually seems to get stronger with each round. Yahya won round 1 as he was able to utilize his favorite half guard sweep, but Beebe quickly learned his tricks, stabilizing position and settling into his cool, calm, and collected modus operandi, utilizing some ground and pound but not forcing anything. Beebe had the figure 4 bodylock in round 2 and 3, and though Yahya's submission defense is excellent, Beebe had several minute stretches of squeezing the wind out of him and pounding away at Yahya's bloody face. Yayha would still find a strong minute burst at the start of each round, but Beebe was so strong with so much cardio he always held up to Yahya's surges and wound up on top either by outwrestling him or outlasting him. The match was a little predictable after the first round, but round 1 was super and Yahya's submission skill was so apparent that you always believed he could catch Beebe. Beebe won a unanimous decision. Excellent match.
WEC Lightweight Championship Match: Rob McCullough vs. Richard Crunkilton R1 1:29. Crunkilton decided he was going to stand with McCullough early to open up the takedown later. That strategy should have lasted about 10 seconds, but Crunkilton simply allowed McCullough to unleash one lethal right hand after another. After the second knockdown he finally grabbed McCullough, but going high and outmuscling McCullough isn't likely to get the job done even if you are fresh. Once Crunkilton released, McCullough threw one big right hand after another until Herb Dean stopped it following the third knockdown. A frustrating match because I though Crunkilton would at worst give McCullough serious resistance.
BACK TO QUEBRADA REVIEWS


* MMA Review Copyright 2008 Quebrada *