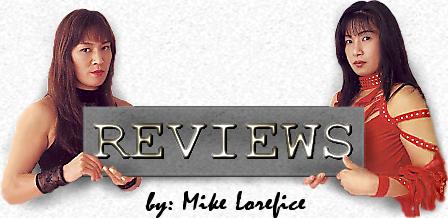 WEC 28 6/3/07 Las Vegas, NV Hard Rock Hotel & Casino
Micah Miller vs. Cub Swanson 3R. Aggressive fast-paced bout that was equally good standing and on the ground. Swanson is a great athlete who prepared well, disengaging and trying for standing guard passes to avoid getting locked down in Miller's great guard. Miller also had difficulty using his clinch knees, as Swanson would try for the takedown once he locked him up. Cub had the advantage in standup, as while Miller could use his reach advantage to land punches, his posture was too vertical, allowing Swanson to darted in and catch him with a heavy overhand right. Miller was the better of the two on the mat, though the advantage here was less notable. Swanson was good enough on the mat to keep countering him, the submission attempts leading to repeated scrambles and reversals. Swanson owned the first with his standup, but Micah came on as the fight progressed. His best chance was when Cub tried to counter his Thai knees with a single leg, as he dropped into a triangle, similar to the finish of his 3/24/07 WEC 26 victory of Jesse Moreng. Round 2 was a back and forth round that could have gone either way. The best case scenario for Miller was an even fight going into the final round, but Micah answered the challenge with newfound determination, securing the takedown, and taking Swanson's back. Miller was unable to get the hooks in though, and Swanson eventually countered into side mount. Miller had a good chance to win the third round, but a late standup segment saw Swanson rock him with an overhand right, his most damaging blow of the night. Swanson won a 30-27 decision on every card, but the fight was much closer than it sounds. Very good match.
Brian Stann vs. Craig Zellner R1 4:57. Zellner, a flat footed fighter who doesn't keep his hands up, is the typical tailor made opponent for WEC's version of Kimbo Slice. Zellner's shots were so deliberate Stann would actually wind up taking him down. Zellner did have a good guard, but in standup he took repeated hooks to his bloodied nose before Stann took it to the mat and punched him out.
Alex Karalexis vs. Josh Smith 3R. Karalexis only had two more pro fights, but seemed far more experienced, picking Smith up and carrying him across the ring to his own corner before slamming him. Smith moused Karalexis eye early, causing it to swell shut, but was very inconsistent aside from landing up kicks Karalexis couldn't see. He landed a nice punch combo after getting Karalexis to bite on his fake kick, but was lucky Karalexis didn't catch him more with his favorite overhand right, as Smith refused to keep his left hand up. Karalexis dominated the ground as Smith had a weak guard and was blown up midway through, mostly relying on submissions that weren't coming. The only thing that made the fight close is John McCarthy deducted a point for an illegal stomp with less than 5 seconds left in the fight, resulting in a draw on one scorecard.
Brock Larson vs. Kevin Knabjian R1 0:27. Larson decked Knabjian with a huge left hand almost at the bell. As usual, Steve Mazzagatti had no clue when to stop the fight. This time he was way late, allowing Knabjian to take a series of ground punches after a clinch knee finished him off.
Rani Yahya vs. Mark Hominick R1 1:19. Yahya can be a top fighter if he can develop a takedown. He just kept rushing Hominick with no setup at all, pulling guard after taking a hard punch. Once he snuck behind Hominick, he took him right down into a rear naked choke for the win.
John Alessio vs. Alex Serdyukov R1 1:19. A rematch from WEC 23 8/17/06 that was far less competitive. They exchanged punches, but Alex was getting the worst of it so he shot a double leg only to get trapped in the guillotine.
WEC Featherweight Title Match: Urijah Faber vs. Chance Farrar R1 3:19. Nice technical fight with quick transitions. Farrar got off to a good start, but once you give Faber an inch he takes you out. Farrar got the takedown with an Iranian lift and slam. Though Faber quickly reversed, Farrar defended his guillotine and had back side mount. Faber tried to slam his way out with the atomic butt drop, but failed to break Farrar's grasp. Faber again reversed and quickly attempted a submission, pouncing on the neck when Farrar exposed his back and putting him away as soon as he had the hooks in.
BACK TO QUEBRADA REVIEWS


* MMA Review Copyright 2008 Quebrada *