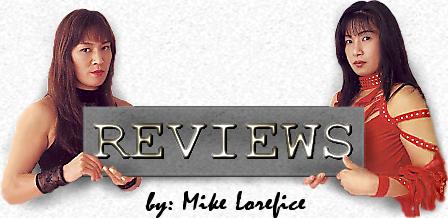 UFC 206: Holloway vs. Pettis 12/10/16 Toronto, ON Air Canada Centre
UFC 206 got off to an inauspicious start with the original Daniel Cormier vs. Anthony Johnson Light Heavyweight Title main event being scrapped when Cormier got injured, though the removal of Cormier made for a more entertaining show, by default. Interim Featherweight Champion Jose Aldo was just promoted to undisputed champion when Conor McGregor was stripped for taking their main events at higher weight classes rather than ever defending the title he won from Aldo last December. As Aldo wasn't ready to defend on a couple weeks notice, the only logical move would have been to have Max Holloway vs. Anthony Pettis be a #1 contender's match to see who his first challenger in February would be. Yet, in the shadiest possible ploy to still have a title fight in the main event, they instead attempted to fill the now unnecessary interim title vacated by Aldo when he became the full fledged champ & have the winner of this bogus belt fight Aldo in 2 whole months for the real title that he just got for being interim champ while Conor was fighting up. Just trying to explain this nonsense gets annoying & infuriating, but bottom line is UFC doesn't care how foolish they act if they think it'll sell 5 more PPV's. In the end, their chicanery was mostly undermined when Pettis became the first fighter since Travis Lutter at UFC 67 to miss weight for a UFC title match, but the charade continued as that only disqualified Pettis for 2 month interim dreams. In the end though, as always, the titles didn't matter, it was just about whether or not the fights were entertaining, and oh man, this was a hell of a show with a serious fight of the year contender in Cub Swanson vs. Dongho Choi followed by a Cowboy Cerrone vs. Matt Brown match that would have won fight of the night on just about another other MMA show of the year. The early prelims delivered a spinning wheel kick KO by Lando Vannata that could easily be KO of the year. This was a great show, the best UFC show of 206 by far!
Emil Meek vs. Jordan Mein 3R. Jordan Mein was one of Canada's most promising fighters, Young Gun having won 29 fights by the age of 25 with a diverse skill set that suggested he'd just keep getting better as he continued to grow in the multitude of areas he was already good at. Suddenly, after dominating Thiago Alves in standup in the first round of their UFC 183 1/31/15 fight, he up & retired after Alves came back with an early 2nd round body kick stoppage. Returning almost 2 years later, he seemed to be picking up where he left off with a strong 1st round against UFC newcomer Emil Meek only to completely run out of energy, fire, & enthusiasm after that. Meek fought a good fight, don't get me wrong. He stayed consistent, keeping the high pressure attack rather than tiring like Mein probably expected, but when you look at these two fighters, you just think Mein should win because he is much more well rounded & diverse, he should have be able to take advantage of the many more tools & options he possesses and find a path to victory. Mein has the grappling & the standup technique. Meek is a hell of a hard puncher, sure, but in standup he needed to keep it a brawl to succeed, and he managed to do that. More than that though, Meek had the heart & desire though. He seemed to pull a muscle in his chest 3 1/2 minutes in, and after losing the 1st round, you figured Mein might start rolling or Meek might just have to give in regardless, but he pushed through & came out strong in the 2nd, and never looked back. After you saw two rounds of Mein lying around complacently while Meek had his way with him, you had to wonder if Mein retired because his heart was no longer 100% into it. Meek certainly surprised me by being able to control the fight on the ground in the 2nd & 3rd rounds, although Mein made his life easy by lying around passively praying for the standup. The first round of this fight, when Mein was actually fighting, was very good, high action with lots of diversity from Mein both in positions & techniques & just big power from Meek, but the 2nd & 3rd were uninspiring as you just waited for Mein to attempt to explode to get off his back but it never happened. Meek won a unanimous 29-28 decision. Above average match.
Kelvin Gastelum vs. Tim Kennedy R3 2:45. One thing I hate about the UFC rankings is they often don't refect recent history, for instance Tim Kennedy being ranked in the top 10 consistently despite not having won a fight in 2 1/2 years. Surprise, surprise, this was not the Tim Kennedy that, unlike Matt Hamill, Anderson Silva, Dan Henderson, & the like, actually won despite Michael Bisping still being able to stand when the final bell rang back on 4/16/14. This was a Kennedy who despite criticizing Gastelum for his conditioning, and lord knows that's valid given his propensity to miss weight, really only had a couple of hard minutes in him before his muscles were filled with lactic acid & he was shot. Kennedy fought with his hands low, charging in & clinching or shooting at any opportunity, but Gastelum weathered the early wrestling attempts & then Kennedy was a snail going through forms in a robotic nature the rest of the fight. Gastelum's boxing was great, so fluid with his movements, so accurate with a wide variety of strikes. At a distance, the fight wasn't even remotely competitive, it was simply target practice. When Gastelum got Kennedy against the fence, only a Dick Cheney level sharpshooter could have failed to nail the quail. Kennedy's right eye was moused early & his corner wasn't treating it properly, making it increasingly difficult for him to see Gastelum's shots coming. Gastelum did a brilliant job of mixing the jab with the lead uppercut, & it was basically fast & unpredictable vs. slow & predictable. It's probably as good as Gastelum has looked, but Gastelum is always going to look great against an opponent that's stuck in quicksand. Good match.
Cub Swanson vs. Doo Ho Choi 3R. This was the war everyone hoped it would be, and then some! It was a slugfest in terms of the number of big, gamechanging headbobbling shots, but these two really brought the best out of one another, and it was more about the awesome level of creativity & the fluidity of striking setups & sequences than the sheer brutality. Of course, their willingness to keep absorbing gonzo bombs & digging deeper, to push through the pain & fatigue & keep coming up with crazier approaches filled with more fakes & feints, & to unleash harder shots is what set the fight apart because lesser men, or more accurately just about any other men, would have succumbed, & rightfully so! Choi is normally so successful because of his technical dissection, he reads his opponents & finds their setup, finds the spot where they are flatfooted & prone to his counter, but Swanson is so good at being unorthodox in the best possible creative way that Choi couldn't really figure him out because he wasn't fighting or moving in patterns, he wasn't reusing & repeating the same setups & motions. Choi tried, & tried, & tried harder, his head being bobbled repeatedly, still believing in himself & his ability to win. One interesting aspect of this fight in retrospect is the great start that Choi got off to. I mean, Choi had his moments throughout, it was very back and forth because both counter & respond to the openings presented so well, but initially Choi had the quickness advantage to the point where even Cub's crazy, unorthodox, out of nowhere tactics were missing. Choi was also having success in the clinch, scoring with knees. The turning point in the fight was Greg Jackson getting through to Cub after the 1st that he had to make Choi fight backing up. Choi didn't have the same power or defensive capabilities off his back foot, & Swanson quickly hurt him with a punch combo. This is where the fight began to get insanely awesome, as one fighter would seem ready to finish, but the other would hurt them back & get them in more trouble than the 1st seemingly had the 2nd in the first place, and vice versa. Choi no longer had the most firepower, but he showed himself to championship material by refusing to shy away or back down from the battle, instead embracing the challenge & staying in there no matter what. There were crazy spots such as Swanson hitting a cartwheel kick, spinning backfist, and so on, but this was one of those fights where they kept landing harder & cleaner because their previous best somehow wasn't good enough to seal the deal. The key weapon for Swanson was his overhand right, which was very accurate both as a follow up and as a counter. The fight was up for grabs in the 3rd round, and it was really about pushing through the fatigue, about getting over not only failing to finish time and time again but getting hurt back when they were seemingly on the cusp of victory & once again elevating their level to set up the next near finish. With 25 seconds left in this classic, both had landed 97 significant strikes. I had it a round a piece with Swanson ahead in the 3rd, but Swanson sealed it with a big final push hurting Choi with a liver kick & following it with another overhand right & a superman punch then landing a bomb on the ground. Choi's face was shockingly bruised. I mean, normally you see cuts or swelling, but the bruises don't show up on the face until after they've left the ring. He may have lost the fight, but his performance & heart immortalized him the way all his highly impressive wins over fighters who just couldn't survive the beating that Swanson did never could. I feel this review is so inadequate for a fight of this magnitude, but going through every time one guy hurt the other to the point you felt it might end only to have the tide almost immediately turned back on them would equally be a disservice. It's surely a measure of the fighters, perhaps the best measure, that time & time again they were able to answer the call & come up with something big when their back was against the wall. Swanson won a unanimous decision 30-27, 30-27, 29-28, but those scores don't do the fight justice either. It just needs to be seen. Great match.
Donald Cerrone vs. Matt Brown R3 0:34. When I think of the elite fighters of the past few years, Cerrone is always near the top of the list. I don't care what the stupid rankings that never find him in the pound for pound best & think guys like Carlos Condit who have won 2 of their last 7 fights - one against a guy who retired & another against a guy who hasn't been relevant this decade - say, the guy is an absolute buzzsaw. Yes, he lost to Rafael Dos Anjos twice, but Dos Anjos is a great fighter in his own right who perhaps happens to have the answer for Cowboy, fine, how about the 13 fights he's won in that stretch when facing everyone else. The guy comes out every few months & beats the living shit out of whoever they put in front of him, almost always finishing in impressive fashion & nabbing some kind of bonus. He's not out there winning a few & losing a few, he's not winning by surviving like Bisping or Meisha Tate, nothing is being handed to him. You never say he won, but he got lucky or he didn't look that good. It doesn't matter how long he has to prepare of if it's 155 or 170, he's mowing people down as quickly as UFC is willing to put someone in his path. What makes his fight vs. Matt Brown so exciting is Brown will only fight one way, and that's taking it to the opponent as aggressively as humanly possible. That plays right into Cerrone's hands, but however many fights Brown loses, I could care less, I'm always thrilled to see him on the card. This is a guy who comes to fight & is fearless & exciting & if you cart him off so be it, but if you can't then it'll be you on the stretcher. I just love the intensity & fearlessness of his work, and this fight was that & then some because Cerrone is a fearless killer as well. The first round was built off Cerrone's liver kick, as once Cerrone hurt Brown with it early Brown held his right arm tight to his side, but that prevented Brown from effectively being able to defend against the jab & Cerrone's other kicks to the right side so Cerrone was looking to set up the high kick early on & would land several during the fight. Brown right eye was also swelling, which just added to his problems. Brown's best moment was probably reacting to his own miscue as he slipped trying a high kick, but when Cerrone dropped down to take advantage he caught him in a triangle. Unphased, Cerrone just seemed to gain more confidence when he escaped, & was scoring in standup at the end of the round including a big right at the bell. Brown is making a big adjustment, this being just his first camp with Duane Ludwig, but after a shaky start where he looked like he might get blown out of the water, he really began to show the best version of Matt Brown, finding the cracks in Cerrone's defense, hitting those momentary gaps where he was prone. One of Brown's adjustments was starting farther away then closing the distance by sliding in with the jab. He also looked to work the body with punches, sometimes combining the two tactics. This led to the fight turning when Cerrone landed a high kick to the cheek, but Brown came back with a left body hook then dropped Cerrone with an overhand right. Cerrone had big moments in the 2nd though too, taking over toward the end with Brown going down after a high kick (granted he basically fell trying to avoid a follow up right hand) & a later connecting with a big overhand right. The 2nd round was some great stuff with vicious shots from both, the fight turning into a real back & forth war after Cerrone was dominant in the 1st. Cerrone started timing Brown in the 3rd, as Brown was using the same slide in over and over. When Cerrone wasn't there for the body jab, Brown was basically caught flatfooted in no man's land without a response, and Cerrone just leveled him with a left high kick for the stoppage. Excellent match.
Interim Featherweight Title (for Holloway) Match: Max Holloway vs. Anthony Pettis R3 4:50. Holloway kept his cool, slowly taking Pettis apart. Pettis breaking his body down failing to make weight & then his body breaking down at the start of the fight with a broken hand on his first punch & a cut, swollen eye in the first that was impairing his vision were contributing mightily, but I feel this was more Holloway being that good than Pettis being a lost fighter who is on the decline at too young an age. Holloway did what he does well, he fought as freely & confidently as he always does despite the occasion. He fought on instinct like he had nothing to lose even though he was the favorite & the guy who hasn't yet accomplished what he's set out to. Like the others, Pettis couldn't stop it despite his best efforts. Pettis may not have fought the fight he wanted coming in, but he did a good job of improvising. Using the side kick when Holloway was coming forward with a wide stance, using the jab & the low kicks to keep him off him were effective techniques against the type of pressure Max was applying rather than just being what he could do given he didn't want to use the broken hand. When Holloway dropped Pettis with a right to the chest countering an overhand right, Pettis became more determined & changed things up, forcing himself to be the one coming forward. This didn't exactly work as Holloway was landing to the body, but Pettis made him come up with the answers. Pettis got into a good rhythm with his jab in the third, & I thought it was to Pettis' advantage that Holloway was letting him back up after sweeping his leg. Again, it came down to Holloway's confidence though, as he was winning this fight on his feet & he didn't care if Pettis isn't that comfortable on his back. This was looking like it could be a convincing decision win for Holloway, but late in the 3rd he landed a good right kick to the body. Pettis dropped his head & Holloway followed with a good right hook & spinning kick then continued to pressure, but the ref stopped it more because Pettis was buckled over just covering his head but not actually fighting back. After seeing the punishment withstood in the previous 2 fights, you kinda felt like Pettis should have sucked it up & made it out of the round. In any case, this was nowhere near the quality of those two, it was more a fight of one guy trying to dictate & the other trying to keep him off, about moving and landing the well timed shot when the opening presented itself than about finding openings for big fight ending bombs. I don't know if Holloway will beat Aldo but I'm excited to see that fight because this fight shows me that he believes he will, & he won't be overwhelmed by the moment. Above average match.
BACK TO QUEBRADA REVIEWS


* MMA Review Copyright 2016 Quebrada *