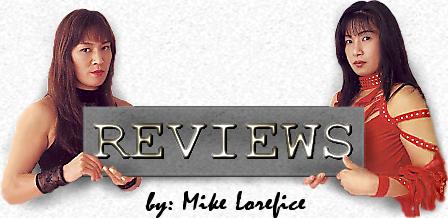 UFC 202: Diaz vs. McGregor 2 8/20/16 Paradise, NV T-Mobile Arena
Tim Means vs. Sabah Homasi R2 2:56. A complete mismatch in standup, as Means had too much height & reach for Homasi, & could pretty much decide how he wanted to pick him apart. Means generally opted for using the size as leverage, staying in the pocket & battering Homasi with elbows & knees. Homasi was able to take Means down a few times in the opening minutes, but couldn't keep him down, & once Means got going, the pace, pressure, & accuracy were simply overwhelming. Homasi was gassed after the first, and fought the rest of the fight with his mouth hanging open. Means was walking Homasi down & picking him apart the entire second round, but he wasn't fighting a kill shot style, just one solid blow after another. Eventually Herb Dean saw enough of this one way traffic to put the bloody sitting duck Homasi out of his misery. Means looked great, but partly because Homasi looked like he still belonged in Titan FC, though making your UFC debut as a replacement for Sean Strickland just two weeks after beating Jorge Patino in Titan is a tough ask & probably explains his lack of stamina even more than the usual debut adrenaline dump.
Mike Perry vs. Hyun Gyu Lim R1 3:38. One suspected that Perry, a late replacement for Sultan Aliev, was just there to help Lim finally rebound from his loss to Neil Magny, but apparently no one told Perry that Korea needs a UFC star. Lim had 4" in height & 6" in reach, but Perry dropped him early with a short right hand counter that was more like a forearm lariat, & Perry just kept applying pressure that Lim was never able to recover from. Lim managed to escape a mounted crucifix before Perry got too many free shots in, but Perry clocked him with a long overhand right counter & again pounded him on the ground. Lim managed to get up again, but his left knee was a bit slow & telegraphed & Perry took him out with a short left hand. This was as one-sided as Means vs. Homasi, but far more exciting because Perry was landing finishing blows but Lim was finding ways to continue & make Perry keep coming up with answers.
Donald Cerrone vs. Rick Story R2 2:02. Cerrone continues to ascend to new levels. He might not be the best fighter in any division, or maybe he is, but regardless you feel like at this point where his performances are so consistent that he's just not going to lose to anyone who isn't championship level. His wrestling & submission game are good enough that he not only has no fear of being taken down, but will even initiate the ground game against a guy like Story whose only chance is getting the fight to the ground. It felt like Cerrone had zero doubt he was going to win this fight, so why not take Story down early, big deal if Story gets some time on top. No hurry once they are back in standup, just feel Story out & find the openings in his reactions & his attempts to feint his way into a takedown. Cerrone has all the high level combos, he has the precision accuracy, he has the power to finish with a wide variety of strikes & combos, and he has the confidence in his complete game & the inevitability of it working. The combo Cerrone won this fight with, a left jab, right body punch, left hook, right high kick was arguably the highest level combo ever executed in the UFC. Totally amazing highlight reel finish for the ages!
Anthony Johnson vs. Glover Teixeira R1 0:13. I'm not sure if Glover was just striking with Rumble long enough to set up the takedown or he thought his boxing technique was a match for Johnson's power, but in the end, it doesn't matter. Johnson only needed 1 punch, and what a punch it was, an uppercut that knocked Teixeira so senseless that when he finally woke up he secured top control on referee Dan Mirogliotta thinking he was Johnson. If they ever make a UFC blooper reel, that's an auto-include!
Conor McGregor vs. Nate Diaz 5R. As a wrestling fan, the one thing that so often feels lacking in shoots is the feeling that both fighters put their best foot forward, threw everything they had at the opponent, & could have won on numerous occasions. McGregor/Diaz 2 is that rare fight that really couldn't have been any better if it was scripted. Both fighters really rose to the occasion & elevated their game, reaching a level that should have been enough, but it wasn't, so they had to find another level, and that wasn't enough either! This was one crazy war! It's that rare fight where the true winner is the audience. McGregor dominated early, on the surface using the typical Diaz kryptonite known as the low kick, but really Conor wasn't trying to win a long battle of attrition or take Diaz's mobility so much as to set up a big left hand that would win the fight quickly, which is why the right hands he threw were almost as important in setting Diaz up. Conor got knockdowns this way in the 1st & 2nd, but Diaz is so damn tough that you pretty much have to drop a brick on his head to take him out. Diaz tried to alter his style to keep McGregor from shredding his leg, being light on his lead leg & throwing a lot of kicks, but he couldn't punch when he was light on the lead leg, so McGregor would just wait for him to plant to attack. Midway through round 2, McGregor had 3 knockdowns to his name & an opponent who was bleeding badly from a nose that was redder than Rudolph's & had a bruised up lead leg that was affecting not just his movement but his balance. Though McGregor probably couldn't have asked for more beyond having finished the fight already, Diaz's strategy was once again to out cardio Conor, & as soon as McGregor slowed down, Diaz became another fighter. In the last minute of round 2, Diaz was suddenly able to do his usual thing, come forward, pressure massively, plant his feet & throw punches in bunches. Diaz knocked Conor down with a right & followed with another big right then worked short punches & knees on the inside until the round ended. The knockdowns in round 2 were all kind of weak in the sense that if we were using a boxing scoring system, Diaz wouldn't have plopped to his butt in hopes Conor would be suckered into following him to the ground where he could possibly submit him & Conor's was a bit stumbly (apparently it wasn't scored a knockdown), but the key to the fight is whether Diaz came close enough to finishing at the end of this round to get the round. Round 1 could easily have been 10-8 Conor & round 2 could have been just about any scoring or even since both guys had lengthy periods of imposing their will, doing great work that would have finished most other fighters off. McGregor was active to start the 3rd despite breathing very heavily, but it was clear, especially before long, that he was physically depleted, now lacking the speed & power he needs to be dominant. As Diaz used his heart, willpower, & stubbornness to gut out the first 8 minutes while Conor was fresh, Conor rose to that level of competitiveness in the 3rd, losing badly to the tune of 79 total strikes to 37, but staying on his feet this time & surviving Diaz's volume. This could have been a 10-8 round for Diaz, as it was more lopsided statistically than Conor's 35 total strikes to 25 in round 1, but Conor was really beating the crap out of Diaz in the 1st & had a knockdown, where Diaz was super accurate in the 3rd, landing 68%, but he very slappy. Diaz's face was looking like it had been tenderized in the 4th, with cuts all over that were bleeding into his eyes to the point he was wiping the blood out repeatedly. This was again a very close round, with Conor seeming to take it, but that's partly because he got his second wind & was suddenly so much better than he was in the previous round. That being said, with everything being pretty equal, if Conor is the one landing 8 more shots, it's probably a Conor round because he has far more weight of shot. The funniest thing about this fight is Conor's corner kept telling him he was winning the clinch game, which is actually what initially turned the fight for Diaz (I mean, apart from Conor just being gassed) and was the 1 area where Diaz was consistently scoring better & also tiring Conor out. Diaz just couldn't get the takedown though no matter how tired McGregor was. And McGregor was sure tired, while Diaz, despite looking like a refuge from a slasher movie, could have gone another 5 rounds. Diaz really put the pressure on in the 5th, controlling for half the round, but still failing to get the takedown until there were 12 seconds left & thus no time to get the submission. It was clear that, all things being equal, McGregor is the better fighter, but all things are not equal, & in a 5 round fight, Diaz being head over heels better conditioned made a huge difference. That being said, perhaps the difference was that, although McGregor failed to do what one thought he needed to do, finish the fight early, he managed to not totally deplete himself going for the finish in the 1st 2 rounds, which perhaps allowed him to get additional winds later & take another round. Certainly, his takedown defense was huge, but his leg kicks may not have been that key, given they probably injured him as well. McGregor fought like he was healthy, but once he was done, he limped to the dressing room & soon needed assistance to even walk. McGregor won a majority decision 48-47, 47-47, 48-47. I scored it 47-47. I don't think either guy winning was a robbery, & certainly want more matches between the two. This one will be hard to top though. I was just so impressed by the heart both men displayed, time after time this fight went back & forth, & they just had the will to continue, to not give in to defeat no matter how hard they got hit, how tired they were, how battered & injured. It was that rarest of the rare main events that actually lived up to the hype. Excellent match.
BACK TO QUEBRADA REVIEWS


* MMA Review Copyright 2016 Quebrada *