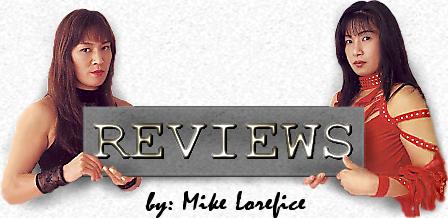 UFC Fight Night 62: Maia vs. LaFlare
3/21/15 Rio de Janeiro, BRA Ginasio do Maracanazinho
Godofredo Castro vs. Andre Fili R1 3:14. Pepey is my new hero because the +265 underdog coming through with a 1st round finish was probably the biggest reason I won the MMA $20K Haymaker, MMA $4K Guillotine, & MMA $2K Jab on Draft Kings. Pepey & Fili are both very exciting offense first fighters, so I figured the fight wasn't going to last long one way or another, and hoped that although Fili is the better fighter now and has more potential going forward, there were still enough holes in his game that he'd get caught here by the 4th cheapest player in the contest. I just have to give Pepey credit here though, as he was simply the fighter who was making things happen. He came out with his ceremonial flying knee and stayed on the attack throughout, taking the risks himself so Fili never had the opportunity to do so, or do much of anything really. Pepey hit a lovely flying triangle 90 seconds in and just refused to relinquish the hold, hanging on for 1:45 before Fili finally tapped.
Gilbert Burns vs. Alex Oliveira R3 4:14. I know there were no great fights on this card, but I felt they should have awarded Oliveira with a fight of the night here as the +550 underdog came in on short notice, dropping to 155 for his UFC debut against Brazil's biggest prospect, a guy who is being hyped as soon to be top 5 and a future title contender at the very least, and totally threw him off his game for 2 rounds, coming within 46 seconds of scoring 1 of the biggest upsets of all-time. People were saying Burns was ready to beat former Strikeforce Champion Josh Thomson before Thomson had to pull out and this fight was thrown together, and maybe the pressure of now being a -800 lock favorite was getting to him, but Burns just looked very tight and out of sorts, showing the jitters Oliveira was supposed to show while Oliveira was really loose and confident. looking like he'd been in the UFC for years. Oliveira is a very good prospect in his own right, and maybe he's just further along than people realize. Although he's not the fastest and most athletic fighter out there, he makes up with it by using his reach well, and he was in the groove early and just riding it. It also helped that Burns was coming straight in and out, and just covering up too much, which opened up Oliveira's uppercut. Burns just fought so tentative. He kept waiting and waiting, and it wasn't clear for what other than perhaps an answer for Oliveira's reach to descend from the heavens. Oliveira did a good job with his right hand, mixing in the uppercut, while Burns made poor decisions even when he should have had the advantage, for instance when he actually got the clinch, he'd try to take the bigger man down with the high bodylock where he had no leverage. Burns showed the heart of the champion in the 3rd though, knowing he was down 2 rounds and getting beaten up and embarrassed, with his left eye nearly being swollen shut. Finally, he hit a bodylock takedown, and then the World Jiu-Jitsu Champion put on a clinic, passing immediately and then working a lengthy omaplata for all it was worth and then some before switching between the mounted triangle and armbar variations. Still, Oliveira nearly lasted the round, and really only lost the fight because he got so confused by all Burns' transitions he made a crucial mistake rolling into the pressure on the armbar. A great dramatic way to save the bad day for Burns, not quite of the Anderson Silva vs. Chael Sonnen at UFC 117 8/7/10 variety because Burns at least owned the whole round, but nonetheless it's champions who still ultimately beat you even on the days when you really should beat them. Good match.
Amanda Nunes vs. Shayna Baszler R1 1:56. Baszler has always been one of my favorite female fighters. I enjoy her catch wrestling style & just think she's a fun personality. It's too bad that these pioneers of female MMA like her, Rosi Sexton, Julie Kedzie, Megumi Yabushita, Tara LaRosa, etc. are all done or winding down their careers now that it's actually popular, but this was kind of similar to Carla Esparza vs. Joanna Jedrzejczyk from UFC 185 3/14/15 except never remotely competitive and really just tough to even watch. Similar to Esparza, Baszler doesn't have enough standup power, she's so army with her punches that she doesn't set up well, to be any sort of threat, but unlike Esparza, she also doesn't possess or any sort of takedown game to even keep Nunes remotely honest. The result is Nunes knew she could just be patient and as long as she set up her shots she'd land every one, and with all her power and Baszler's complete lack of reaction to her shots much less defense, it would be done before long. Nunes hurt Shayna right off the bat with a teep then left hook/right straight combo, and soon finished in an amazing, awkward, surprising manner, basically blowing Baszler's knee out with a single low kick to the back of the knee because Baszler did nothing to reduce the impact (and already has bad knees). Nunes may have been surprised too as she got a few cheap hammerfists in not realizing or caring that Mario Yamasaki had stopped the fight when he saw Baszler just completely crumble as the knee gave out.
Leonardo Santos vs. Tony Martin R2 2:29. Martin is 1 of those fighters who seems to be just good enough to make you think he's good before he loses. I keep waiting for him to break out, and thought maybe his win against Fabricio Camoes was the fight because his losses to Rashid Magomedov & Beneil Dariush are looking less and less bad as those two continue to win, but this was less than a lesser version of his loss to Dariush, really just bleck. Santos striking has continued to improve, but he started from zero, so getting outstruck by him still really doesn't say much for you. You know he's going to gas though, although so will Martin, and definitely the last thing you want to do is deal with the 4 time World Cup Champion on the ground, especially after how easily Dariush tapped you to an arm triangle in your last loss, but all Martin had here was a lot of clinching because he couldn't get Santos down. I'm not sure who won round 1, but it was just dull. I'm guessing Martin's clinch control might have been worth more than Santos landing the better strikes, and I suppose there was some logic in that the vaunted most grueling aspect of MMA might gas Santos quicker, but it was too uneventful for just about anyone beyond Joe Rogan to care. In the 2nd, Santos finally countered Martin's bodylock with a spinning trip up, and that was basically that. Santos passed with ease and Martin gave his back leading to the rear naked choke finish, the sort of thing I'd like to see from Maia, especially since his grappling should be good enough to regain position if he loses it. Poor match.
Erick Silva vs. Josh Koscheck R1 4:21. As soon as I saw Koscheck was fighting 21 days after getting blown out of the water by Jake Ellenberger at UFC 184 2/28/15 all I wanted to know is why is Koscheck fighting again at all (4 straight lesses really weren't enough???), much less next week? This guy's eye has very obviously not healed from GSP humiliating him with jabs for 5 round at UFC 124 12/11/10, so how is he going to come back from not only that but also the recent beating in just a couple of weeks? Well, the obvious answer is he wasn't, making him a great opponent for one of the most exciting, talented, and underachieving fighters on the roster in Silva. Once again, Silva managed to beat a fighter who wasn't much good at the time of their fight very quickly, finally winning back to back fights. Though Silva is reckless and doesn't defend well, he didn't have much to worry about here because Koscheck only has his increasingly less effective takedown and his incredibly predictable right hand bomb, which Silva could basically defend on athleticism alone given the lack of any deception. You could see there was no urgency in Silva here in that he didn't feel like he had to press or pressure or come forward every second. He could just be Erick Silva, and that was enough for him to pick Koscheck apart until he finished him 1 way or another. Koscheck was actually the one who came out aggressive, but Silva was picking him apart anyway, using his variety & connecting with almost everything he threw including a left hand counter that dropped Koscheck early. You could see Koscheck's eye was quickly bothering him again, but it played no role at all here. Silva hurt Koscheck with a right hook and when Koscheck went for the takedown, Silva locked up his neck and dropped into the guillotine for the win. Koscheck wasn't embarrassed, and at least this was entertaining, but the sport has evolved too far for these predictable aging wrestlers with the big right hand to be a real factor anymore.
Demian Maia vs. Ryan LaFlare 5R. Good match making in terms of pitting the up and comer LaFlare against the declining former title contender Maia, and one that showed where the ground game of both are at, but in doing so predictably didn't produce the most exciting contest. I think LaFlare has a good future in the UFC, but his path to victory was going through Maia in standup not pitting his state champion wrestling against Maia's world champion BJJ & grappling. The problem was LaFlare didn't look that good on his feet here, in fact until the 5th round he was incredibly disappointing. He just wasn't finding the range or flowing or putting any combinations on Maia, so he tried to resort to his wrestling, and predictably failed. Even in round 3 when LaFlare finally reversed Maia dropping down off the punch fake into a takedown into a takedown of his own, Maia wound up using a heelhook attempt to get LaFlare off his feet then take him down as soon as he got up. Meanwhile, Maia was able to be credible enough with his boxing tonight to use it to open up dropping down into takedown after takedown. Well, Maia didn't need that many takedowns, he just needed 1 a round and then he passed with ease and locked LaFlare down. In a 3 round fight, I figured Maia could win the 1st 2 rounds this way because I didn't think LaFlare had the power to knock him out, but once it was switched to 5 rounds I was hedging because Maia's gas tank is the aspect that's declining most. That's 1 reason I'm always frustrated with Maia's recent contentment to just control on the ground because first of all he should have the skill to finish from a dominant position if he really put the effort into it the way we saw Burns & Santos do earlier, and second if he's not going to have the stamina to be relentless grinder then he at least should try harder not to put himself into the position of being blown up in the later stages of the fight. That happened once again here, and it just got ugly when it did, but not before Maia had 4 rounds in the bank with his takedowns and dominant positions. Although he'd taken little damage and had put a ton of positional pressure on LaFlare throughout, Maia was so gassed in the 5th he just wanted to lay around, not even caring who was on top. LaFlare wasn't cooperating, standing up to thus force Maia to get off the mat, & Big John McCarthy was getting really annoyed with Maia both flopping to the ground and then taking as long as he could get away with to get back up. LaFlare's confidence & energy grew as he saw how tired Maia was, and he began to crack him with some big shots. LaFlare was really pushing hard in the 5th because he knew he absolutely had to finish, and now that Maia's takedowns were slower and more predictable he was able to counter with a knee, but Maia did still eat it and get him down the 2nd time. LaFlare finally swept in the final seconds to get off his back, just in time for McCarthy to have to dock Maia a point for flopping. Even with the 10-8 round for LaFlare, there was no drama to the decision here as there was no other round anyone could give him, thus 48-46 Maia. Average match.
BACK TO QUEBRADA REVIEWS


* MMA Review Copyright 2015 Quebrada *